More and more Filipinos are looking to invest in insurance plans nowadays as a way to protect themselves and their families from unexpected high medical expenses especially now that we are still in the middle of a pandemic. However, with so many to choose from in the market, what's preventing most from getting an insurance is the price of availing one.
Low-income households, for example, may see the cost of an insurance plan as something that is beyond what their budget can permit, leaving them to be the most vulnerable when it comes to sudden health emergencies.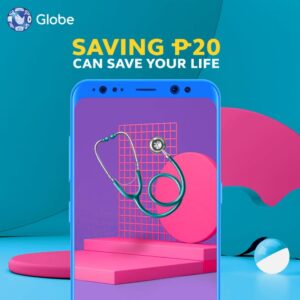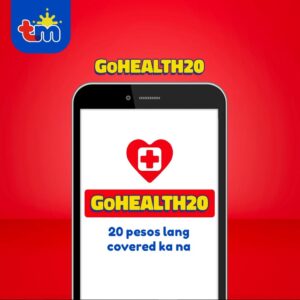 Recognizing the need for an affordable and easy to access healthcare plan, Globe extends its services beyond connectivity yet again to become a partner of Filipinos in recreating better days by providing a way to make health security within reach for everyone.
As such, Globe has partnered with no.1 non-life insurance provider Pacific Cross and telemedicine service KonsultaMD to bring GoHealth, a prepaid health product catered for consumers who have limited resources to avail of costly plans in the market.
With a small subscription fee of P20, you can enjoy P1,000 health insurance coverage provided by Pacific Cross. This can cover up to P1000 worth of emergency treatment due to accident, in-patient COVID-19 and diagnosed dengue or leptospirosis. Customers can purchase several subscriptions to increase coverage and shareability to your loved ones.
The KonsultaMD teleconsultation is a great feature of the GoHealth packages. This can be used for online consultations with skilled and licensed Filipino doctors who can provide safe medical assessment and advice on basic healthcare and proper medication. Now, you can get a check-up without going through the hassle of traveling to crowded hospitals and clinics.
Health security is made affordable and easily accessible with Globe's GoHealth packages! For more information, visit glbe.co/Go-Health.