The Hyun Bin Philippine Fan Club (HBPFC) is all out to wish the real life girlfriend of their Idol. Son Ye Jin who played Seri, the love interest of Capt. Ri turned 39 (40 as her Korean Age) last Jan 11, 2021.
For a solid Hyun Bin fan, early 2021 announcement of dating confirmation of the couple was a blowout.  To show support to their idol, the HBPHFC has organized a rush project for this special Birthday occasion.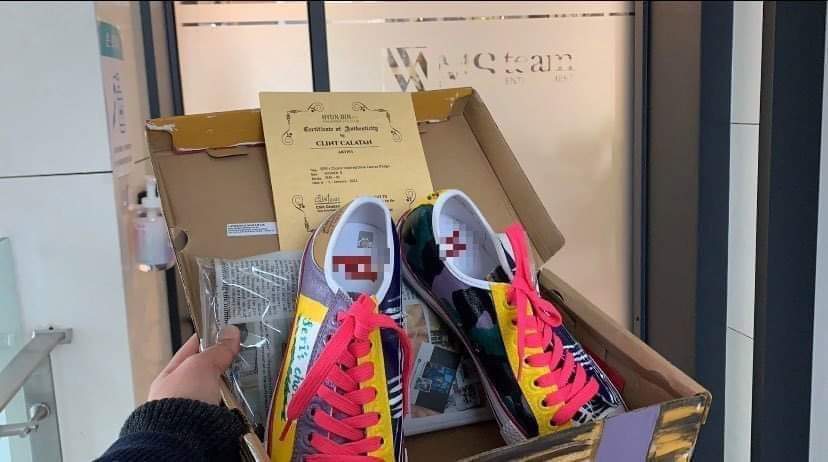 It did not turn out to be anything less at all.  In just days, they managed to send the couple elegant orchid flowerpot arrangement, customized Birthday Cake & a bottle of wine respectively to MS Team Entertainment (Son Ye Jin's agency) and to VAST Entertainment (Hyun Bin's agency). All the great effort paid off when the actress herself
(IG: yejinhand), Son Ye Jin gave a "heart" reaction to the Instagram post about the cake that has a dedication of "To Hyun Bin's Great Love, Happy Birthday Queen Son Ye Jin"  By the Hyun Bin Philippine Fan Club.
A lot of BinJin fans (referred as supporters of the couple) noticed Yejin's "heart" reaction and started to post their comments, took screen shots of it and even posted on Twitter.
The HBPFC has gained a lot of praises from other Fan Clubs and Fan Pages around the world, appreciating the gesture of support to Son Ye Jin and her relationship with their Oppa Idol.
"I felt the pressure to make the day as special as possible, despite the short time to prepare, since many fans are very giddy about the dating confirmation, wondering how Hyun Bin and Son Ye Jin probably will celebrate this birthday occasion. We arranged a Virtual Birthday Fan meet and there was a good number of audience.
To add highlight, I got a Fengshui Celebrity Consultant, Ms. Rhys Suiza Schmidt to read Son Ye Jin's 2021 Geomancy Forecast."- Shared by Fan Club Director Cherry Genato, owner of the Events Agency Manila Preneur Corp.
Around 3 Months ago, the HBPFC sent a birthday present to Hyun Bin a proudly Filipino made customized hand painted Capt. Ri inspired shoes by Multi awarded Shoe Artist Designer Clint Catalan.  Jan 11, 2021 the female version – "Seri's Choice" inspired shoes also landed in South Korea was the Special gift of the HBPFC for her Birthday.
The HBPFC continuous to grow its community strengthening its Fan Club plans for 2021, now that the RiRi Couple is REAL. Everyone is even more excited.