As early as 10 am yesterday, I saw a lot of gun enthusiast getting ready to see the Gun show. For sure the wanna learn and avail the Gun show discounted price.  I saw prices discounted price of gun from various ranges.
Availing a 5 or 10k discount is already a big factor if you are purchasing several guns for your business security team. Not only that the outfit, seminar, finance and education forum is there. Aside from gun license renewals.
The extension of 5 year and license amnesty program were discussed by Senator Bato Delarosa, PNP LGen OIC Archie Gamboa, AFAD President Alaric Topacio and AFAD officers. As they lead and coordinate with the 190k strong policeman and arms dealers.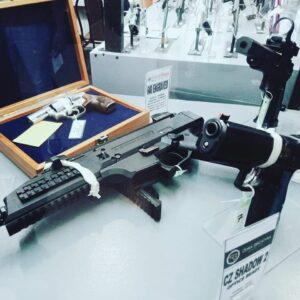 In monitoring the safety of the public. As well as the more than 1m registered and non registered gun owners in the country.
You still have until 18th to see the 61 exhibitors as they showcase the biggest collection of guns, gears and equipment's. As AFAD main show purpose is to educate the public about responsible gun ownership and to support government program in fighting illegal drugs.
While roaming around the exhibit I remember the Commando moments of Arnold doing the shopping. So nasaan na kasi ang Top Gun Jacket ni Maverick at Outfit tactical ni John Wick. Ilabas nyo na pls hahaha.
I also saw the 2 sided armored glass pag sa labas ang bumaril d tumatagos papasok. Pero pag ikaw nasa loob bumaril palabas tumatagos. Protect yourself at all times and do counter offense if needed.
From thermal imaging camera use for gas leak. To gun finance, seminar, cctv cameras, gun requirements and discounted trade show price. This is just like a one stop shop for your gun and home and business safety requirements.
Eto pla ang ginamit kong baril at kotse sa Iceland settings. From the Movie die another day like a mini cooper with a machine gun. To remember 007 James Bond villain in Iceland car counter fight with Zao's Jaguar XKR.
Bato, also hold the machine gun at the back of the mini car during the opening ceremony yesterday. So visit the show and feel the action.