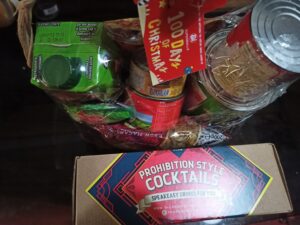 Last month we did a conference zoom call on how SM mall is doing this past month's pandemic. See the 100 days of Xmas video here.
Having grocery basket is like having a feeling of Joy. Ang aga ng Pasko may Gift basket at SM GC, ready na akong mag shopping later.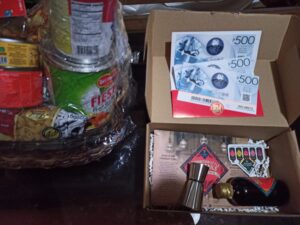 Made me realize that its just a pandemic which affects less than 0.01 of the country population. So having said that, new normal life should go on with mask and face shield.
We cannot be in our house for months or years. This pandemic just need proper education on social distancing, using of alcohol and mask.
I mean theater can operate 1 meter apart with mask on. Or even in parking drive thru. People can go regular shopping to relax and avoid covid stress.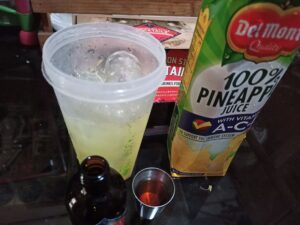 Anyways, if are still not comfortable of going outside. You can always do party at home. Or do grocery, supplies even booze delivery.
How to enjoy pandemic at home? So, ready na ako for mixology experiment kunwari pamatay covid bacteria.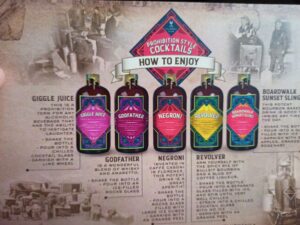 Prohibition of cocktails, speakeasy drinks for you available in giggle juice, godfather, negroni, revolver cocktail to enjoy.
My mix now is the boardwalk sunset sling flavor – this potent based bourbon based drink is perfect with ice cubes and garnished with sliced apples, orange or rosemary shaken Visit thursdayclubmanila.com