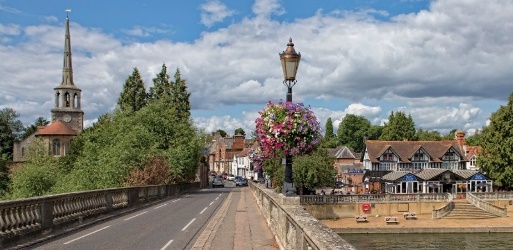 The market town of Wallingford in Oxfordshire – www.visitwallingford.uk – is celebrating its famous former resident, Dame Agatha Christie – who lived here for 42 years (1934-1976) and is buried locally – with the unveiling a life-size bronze of the internationally acclaimed author.
The statue reveal at noon on Saturday 9 September kicks off a fun-packed weekend of Murder Mystery events and activities throughout the Thameside town.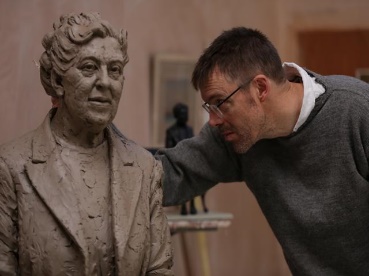 Commissioned by Wallingford Town Council and funded by an Arts Grant, the Bronze shows The Queen of Crime seated on a bench overlooking The Kinecroft Park, as if drawing inspiration for her next novel.  Figurative sculptor Ben Twiston-Davies, who also designed the Agatha Christie sculpture
'The Book' in London, sees the statue as a 'monument to the power of imagination', and there are many intriguing details to captivate those who pause to sit next to her.  The bench is positioned against the backdrop of Wallingford Museum, where visitors will discover a permanent Christie exhibition with correspondence and pictures from the time she spent living here inconspicuously beside the Thames.
Councillor Steve Beatty who heads-up the project for Wallingford Town Council says: "It is fitting that Wallingford has a permanent tribute to Agatha Christie and we hope that the town comes together for a weekend of celebrations".
The Murder Mystery Weekend Celebrating Agatha Christie on 9-10 September 2023 sees a host of creative events to entertain the local community and visitors alike. The full schedule and booking information will be available online at www.visitwallingford.uk over the coming weeks with an initial line-up that includes:
For a full programme of events, details of what to do and where to stay, see www.visitwallingford.uk
About Wallingford:  Wallingford is a Thameside Market Town in South Oxfordshire with a population of approximately 11,600, which dates from Saxon times. William The Conqueror crossed the Thames here in 1066 and was responsible for building Wallingford Castle, which survived until the Civil War in 1652.
Today it's possible to explore the Castle ruins and meadows, walk the picturesque Thames Path or The Ridgeway which crosses through the town and up into the surrounding Chiltern Hills.
There is a thriving local community, clubs, societies, and an active annual programme of events including Britain's largest free festival, Bunkfest.  Wallingford has an array of independent stores, antiques, restaurants, pubs, cafés, and tea rooms.  Henley and Oxford are under an hour's drive and London is just 45 minutes by train from neighboring Cholsey.