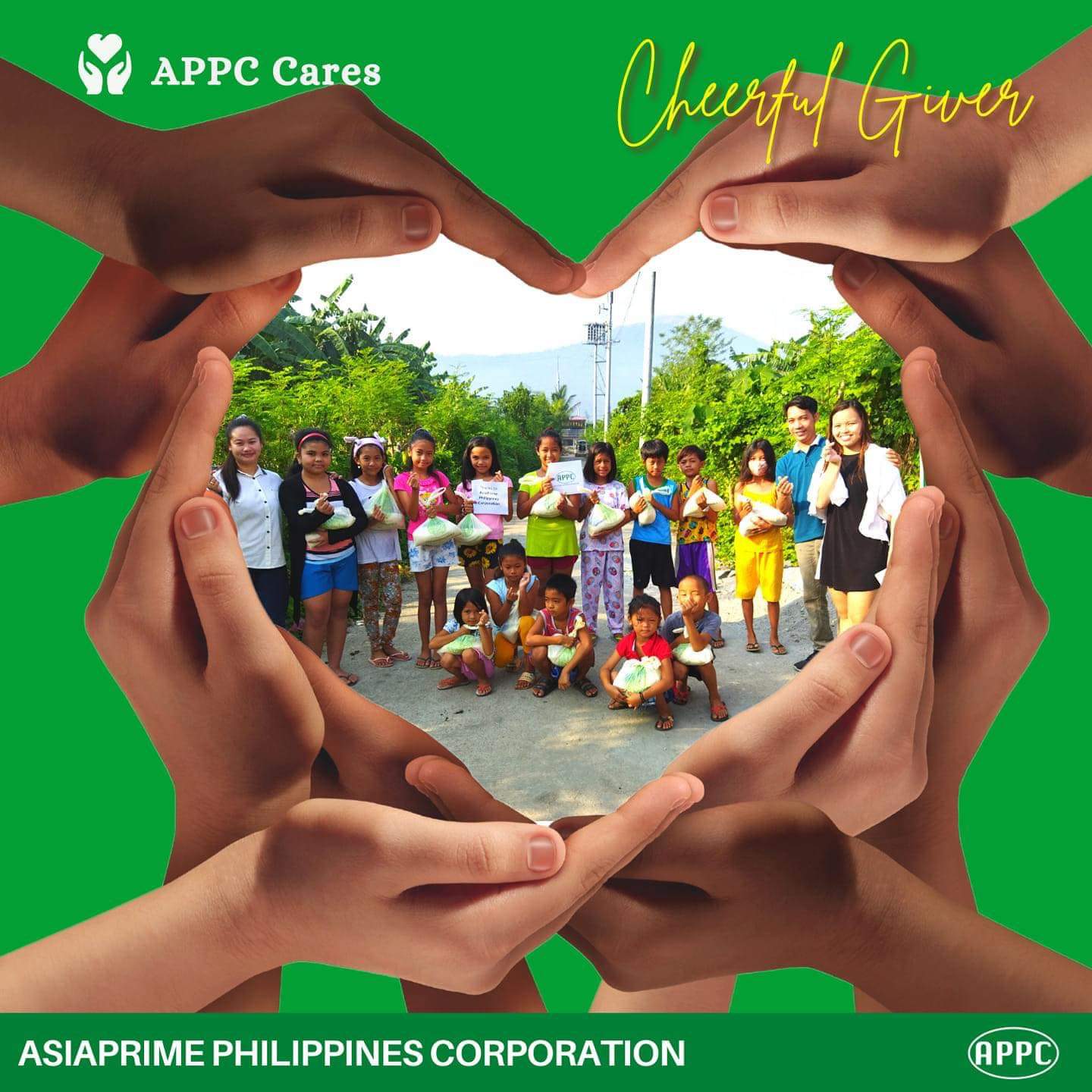 One of the leading toll manufacturing companies in the country, AsiaPrime Philippines Corporation (APPC) went to Calauan, Laguna for their outreach program.
Just recently, they just turnover sacks of rice to American Association of the Philippines President, Grace Bondad Nicolas with APPC Team; Hannah Rosales and Joel Aquino.
APPC President, Lerma Bernabe promises to help the indigents during this pandemic and beyond thus started giving out basic goods to those they can reach. The company is thankful and grateful for the blessings even in this global health crisis.
APPC main objective is to improve business efficiency and to minimize expenses. The company assists clients in lifting revenues through, facilities, manufacturing, and packaging equipment to process their raw materials or semi-finished products and produce an output according to their different brands.
Subsequently, the customer is able to develop the exact product they envision and able to get the perfect packaging for their product without the time and capital investment of building a manufacturing operation.
This significantly decreases the time required to get the product to market, as lead times for ordering and installing new machinery are eliminated.
Asiaprime Philippines Corporation (APPC) is a leader in manufacturing and packaging services, with over fifteen years of experience providing our customers with both toll and contract manufacturing and packaging services.
FREE consultation and 24/7 Hotline available at sales@asiaprimephilscorp.com.ph
🌐: https://asiaprimephilscorp.com.ph
📲Call or Text:
Landline: 8-788 2131 / 8-861 6483
SMART: 0968 854 3475
GLOBE: 0977 390 9397