- Advertisement -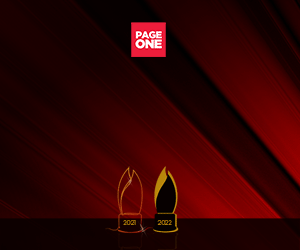 Great coffee talks here from the coffee experts from different part of the globe. Just like food buffet preparation, we deserve the best coffee experience of our life. At Barista Assemble in SM Aura.
I remember the best coffee sip that I had is in Siargao, Sagada, Batangas, Rio, Abu Dhabi and Amsterdam tasting its locally brewed coffee. Although you taste this variety to your local Starbucks or any coffee shop. But for me coffee stories with travel is more remarkable.
Australian coffee expert told me that the best coffee bean producer. Were actually coming from Brazil and Ethiopia. But actually depends also on time varies in different region. I feel that this is one of the great coffee creation master class.
Which I totally agree, some coffee lovers told me that the most expensive coffee is from Civet animal manure. Which is called Kopi luwak – a coffee bean partially digested by this catlike animal after dark.
As I roamed around the coffee expo, I noticed that judges were talking notes on Barista performance during competition. To determined the Coffee Champ when it comes to coffee preparation field.
The organizer of the event also told me that most of the exhibitor here are the suppliers of big stores and corporations like Rustans, Hotels, Restaurants, Mcdo and Starbucks. Mainly focus on commercial and business purposes. Aside from walk in coffee enthusiasts.
Some also did mix this coffee with cocktail drinks and alcohol. Which is quite exciting to taste. As it expose the creativity of a bartender and a barista. The last time I went into a coffee event is that they put coffee ingredients.
Into our daily breakfast, lunch or dinner meal, meat and desserts. Which is truly creative and delicious coffee haven creations. The organizer of this event told me that some coffee were tasted like cigar and honey.
Because of its environment like how the people work on beans. They are smokers and some beans were located into honeybee farm area. So you can really taste the difference as it varies according to regions, climate, soil, temperature and on how it was prepared.
It was very wide and becoming more interesting. To know the fact that it was only a coffee bean. But the scope is very wide and many to consider that affects its unique taste.
Dahil sa mainit, maulan, malamig at d maintindihang malanding panahon. Eto muna ang honey ko – pampagising at pampasigla sa gabi at umaga Itogon Honey Bee 100% Arabica from Itogon Benguet farmers.