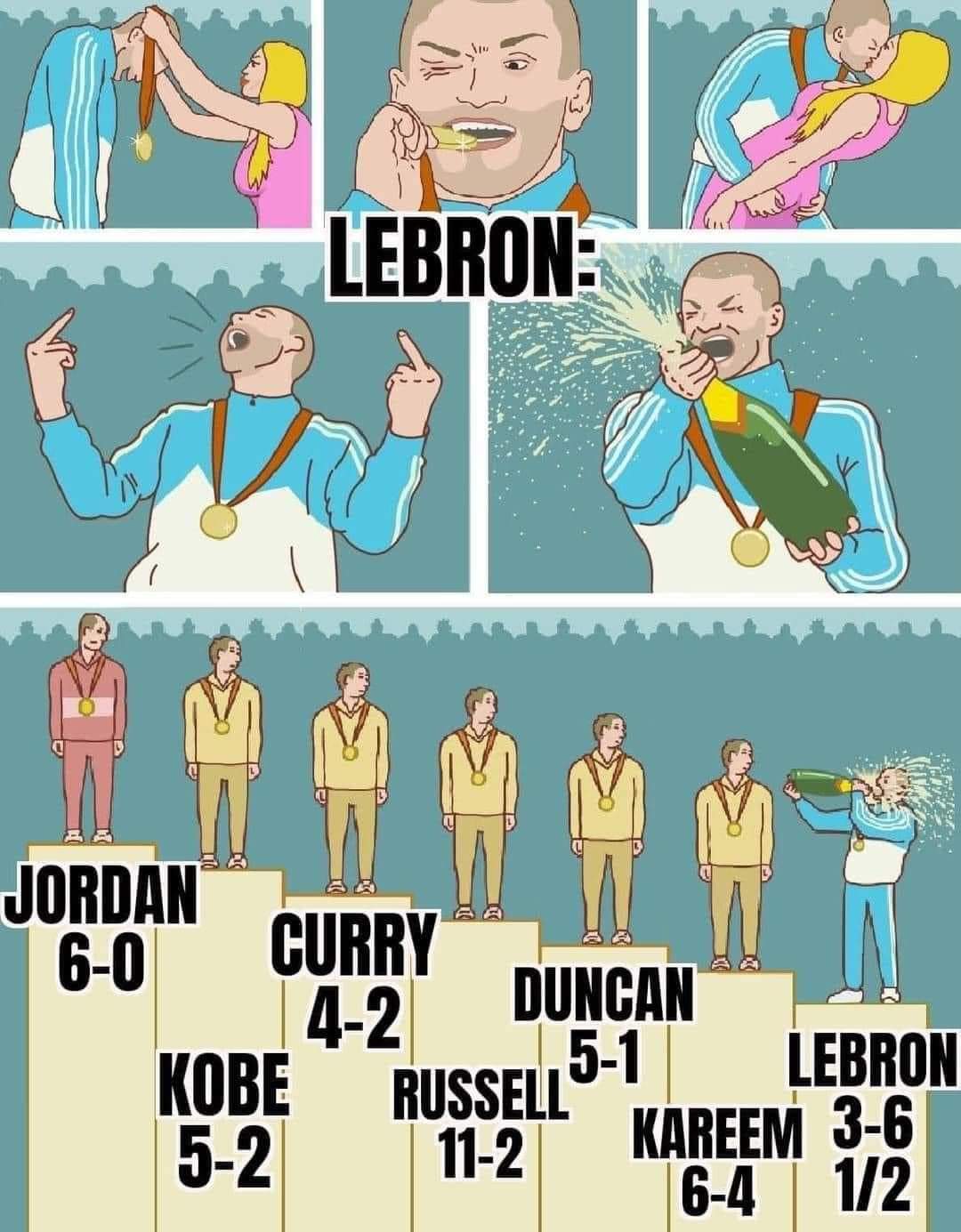 This past couple of days, fans were going crazy out of NBA GOAT debate on social media. With endless debate to who is the greatest of all time or GOAT basketball player.
In case of Michael Jordan, he doesn't wanted to be called as the Goat because he doesn't played during the time of Russell and Kareem. And doesn't wanted to disrespect or discredit those great icons.
He doesn't wanted his face to be put on throphy. Because MVP or player should see themselves on the throphy as a generic face themselves.
And I agree with him, I think there's is a great plalyer of during those times. Like the time of Dirk, Curry, Kobe, Giannis, Russell, Iverson, Stockton, Malone, Larry, Leonard and Lebron.
Lebron after leading the lifetime scoring title board this week. He said before that he was the best NBA player in the planet. He should be so It can push him further.
Maybe if he was not flopping. I agree with him that he already surpass the record MJ and Kobe. It is just more than just a number. It is in the heart and mind of every NBA fan and you cannot mandate that.
I think every Alpha player should think they are the best. Else you are in the wrong sport. So no doubt to me that Luka and Ja would say he can cook Mike. If Ja truly does 😆, it doesn't matter. As long he can backed it up with actions.
Fans will always judge you everyday. There is the fans, haters and the truth based on the diagram above. So enjoy while it last! Just be humble, because you may be great this year and next year you may be not.