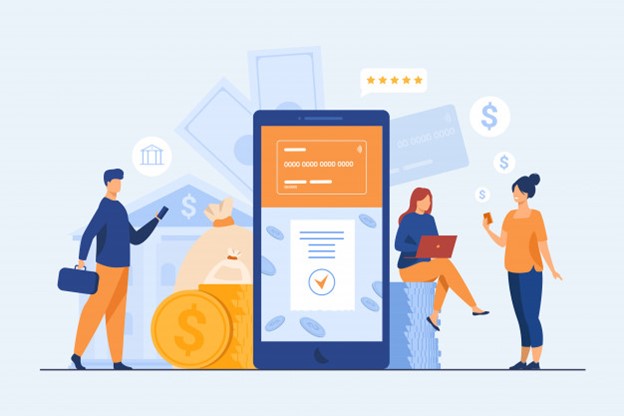 Mandaluyong City, Philippines – [March 22, 2021] – As the country braces for the post-pandemic world, financial technology (fintech) firms are expected to take on significant roles in ensuring the country's smooth flow of economic activities.
At the height of the COVID-19 pandemic last year, the country saw a surge in electronic payment systems usage, says the Bangko Sentral ng Pilipinas (BSP).
For instance, the country's National QR Code Standard (QR Ph) grew by at least 5,678 percent in transactions last December 2020, a year after it was launched, providing touchless convenience for customers and merchants alike.
With physical distancing and quarantine protocols amid the rising number of COVID-19 cases, transactions made through PESONet and InstaPay also posted record highs last year.
For PESONet, transactions surged to 15.3 million, a 367 percent increase year-on-year. Payments made through InstPay, on the other hand, reached 86.7 million transactions, up by 459 percent in the same period.
The rise of digital banks and other digital payment platforms, such as GCash, PayMaya, and PayPal, among others, also contributed to the industry's fast digital transformation, pushing the economy to eventually transition from a cash-heavy to cash-light environment in the next couple of years. Consequently, new business models have also increased with the rise of digital platforms.
For Vertiv, a global provider of critical digital infrastructure and continuity solutions, this trend urges fintech firms and digital banks to ensure smooth transactions.
"Nowadays, banks and other fintech firms are taking on a big role in the country's post-pandemic economy. That is why they are focusing more on the business in the future, with customers demanding their systems' availability and the reliability and flexibility of their applications and services, especially during uncertain times like the current pandemic," said Jason Lim, country manager of Vertiv Philippines.
To ensure that digital banks and fintech firms provide smoother and faster services to their customers, it is integral to deploy more IT infrastructure or network services closer to their customers.
"Data centers no longer need to be situated inside corporate offices or main headquarters. It is now shifting to more scattered IT network infrastructure deployed in so-called 'edge locations,' which either be in residential areas or where their customers gather," added Lim.
This strategy, referred to as 'edge computing,' will enable fintech firms to harness technology efficiently by allowing the data to be processed closer to where they are generated and stored, leading to reduced latency and an overall smoother customer experience.
With the rise of fintech firms, edge applications' growth also leads to a different approach in maintaining IT infrastructure. For instance, businesses now use micro-data centers like Vertiv's SmartCabinet, SmartRow Plus, and SmartAisle, which can be easily deployed virtually anywhere.
These micro data center solutions can provide an all-in-one solution, combining power, cooling, monitoring, and racks, built for unique expectations and constraints.
With their compact and flexible design, they are ideal for deployment at the edge of the network or network closets. Flexibility also enables customers to scale up or down, depending on their requirements.
The new economy is going to be digital. As such, Vertiv aims to help fintech firms by bringing together cutting-edge solutions that ensure uninterrupted operations, optimal performance, and scalability of data centers, communication networks, and other critical IT facilities.
To learn more about how Vertiv supports the continuity of today's vital business applications, visit Vertiv.com.