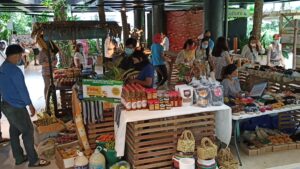 Yesterday, we did drove down from Manila to Tagaytay City to witness the Go Lokal Village Market event. They did support local products from different province in the country.
Mostly organic fruits, products and vegetables. They also offer fashion wear, jewelry, collectibles, hand craft products, plants and many more.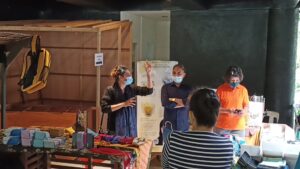 We meet several representative from the Department of Trade Industry or DTI. And Marketing/Supplier Marlyn Gumabon.
Gerrald David of PTTC or Philippine Training Trade Center the training arm of DTI. Told me that they are planning to do this to all parts of the country.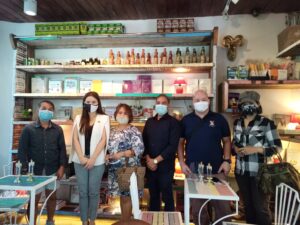 Go Lokal aims to support MSME or micro business all over the country. They did this already to several malls in the country like the Ayala and SM malls.
The main advantage of doing this in La Bella Tagaytay is to support its local market. Because there's a lot of events happening in the hotel itself area itself. Like pre nuptial, bday, weddings and a lot more.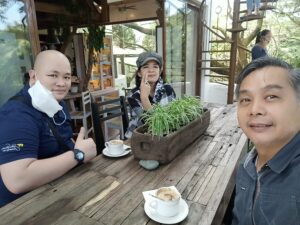 Aside from homeowners and hotel guest people can also drop by the village market. And see what is unique in the market. OFWs are encourage to start a small business and then join them.
I've tasted various coffee from different Continents and Philippine region. But one of the best finest coffee is just found here. With cool nature view and fresh air of Tagaytay highlands.
You may see our interviews videos with Deniece Cornejo, DTI, OFW, Village Market Exhibitors and the La Bella owner itself at my social media channel instagram.com/jbiadog and videos at youtube.com/jbiadog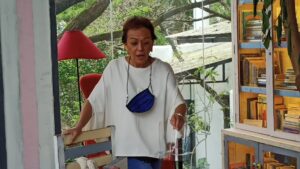 The 75 year old vegetarian owner told us about zodiac signs. And the importance of meditation as well as winwin situation or fairness in every business deals.
For more info and if you wanna join the exhibit contact Golokal.dti.gov.ph also if you want to buy a property visit Labellatagaytay.com