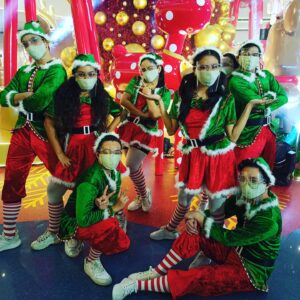 Every year, SM activities like songs and dance related to Xmas is truly magical. It makes us forget that pandemic or typhoon disaster easily.
Its a Holly Jolly Xmas at SM North Edsa. Shoppers can feel the warmth of holidays through a wonderful sight.
So shoo away the pandemic blue and welcome the fun and joyful Xmas. Feel the Holly Jolly Xmas centerpiece at the block atrium.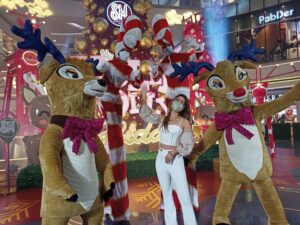 Into a wonderland with 40ft xmas tree and larger than life reindeer. Where you can do selfie with your family and friends like what I did last November 7.
See videos above with SM peeps as well as QC Mayor Joy Belmonte. Make Santa came into life via augmented reality.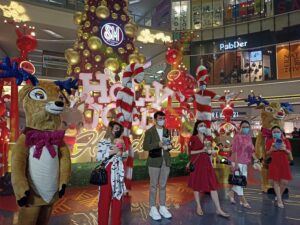 So, join the Santa Express, where 12 lucky shoppers will win a mystery gift by Nov 10 – Dec 20 by tweeting your nominations with hashtag #SantaExpressAtSmNorth
You can join the Holiday Feast Market in Nov 13-15 and supports MSMe or small business at the same time.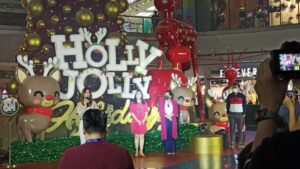 You can also donate by buying a pair of Bear of Joy for 200 where you can keep the 1. And the other one will be donated to Childhaus and Project Pearls.
So visit smsupermalls.com @smnedsa on facebook fanpage and @smnorthedsa on ig and twitter. Also you may join the community viber.