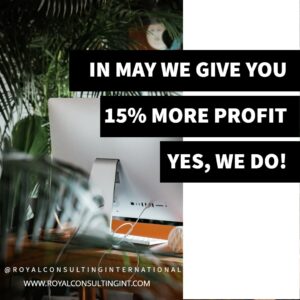 Due to corona virus, I observed that Warren Buffet one of the most profitable investor and the Oracle of Omaha sold all of its airlines shares. 👨‍💻💸💱🏧🏦💴💹🤑
Also business shares from the hospital supplies like the alcohol, mask, drug, internet and covid vaccine are tremendously going up.
.💹💊⚕️🏥👩‍⚕️💉⛑️😷
While the travel and sports business continuosly to go down and then eventually backrupt. 🏦🏧💷🛫
History will gonna repeat itself like what happened a hundred years way back. Reading some advice from medical expert that the pandemic will stay in the next 2 years.👨‍🏫👩‍🏫
It might be, I've seen the last news from Philippine Senator who was already cured negative and then came positive again for corona virus after couple of days from leaving the hospital. 🏥🏨👨‍⚕️👩‍⚕️😷
Im not an expert but crisis like in the WW1 and WW2 is the boom of the logistics, oil and arms company. ⛏️⚜️💰🛢️🔫🔫🔫
But this time, Its the medical, food, internet and logistics company will kill the travel and sports industry.🎾🏀⚽⚾🏟️🏈🏅🚎🚕🚖🚁✈️🚢
An important message! In MAY @royalconsultinginternational celebrates the first 1,000 followers, giving its investors the opportunity to receive a 15% additional return on investment in the Royal program.
During the pandemic Company has lowered the investment capital threshold to 10,000. 💳💴💵💶💷
The Royal program is the only safe and secure investment on the global market guaranteeing a stable monthly profit.
Use my code RCI-4704052020 to redeem the offer. Royal Consulting International is available at: office@royalconsultingint.com.
Join the program! @blockchain_ladyexpert 💰🏧🏦🈹🈶 #investor #investment #investing #ceo #businessowner #owner
#prestigiousinvestment #royalconsultinginternational #royalprogram #Covid_19
#blockchaintechnology #blockchain #halving # halving2020 #businessonline #passiveincome
#financialfreedom #freedom #finance #investing  #business #coronavirus #protection #profit  #protection
#profit #secureinvestment #luxury #prestige #prestigiousinvestment #roi #returnoninvestment #onlineinvestment