This is my first time to visit M Gallery in Pasay. Im quite surprise that it was just a simple ancestral house. They managed to made it like a regular commercial art gallery.
The owners was able to tour and explained to me the value of a certain art. As a curious newbie in the art industry. I never thought that they never restore the half a century old art with more than a million market value.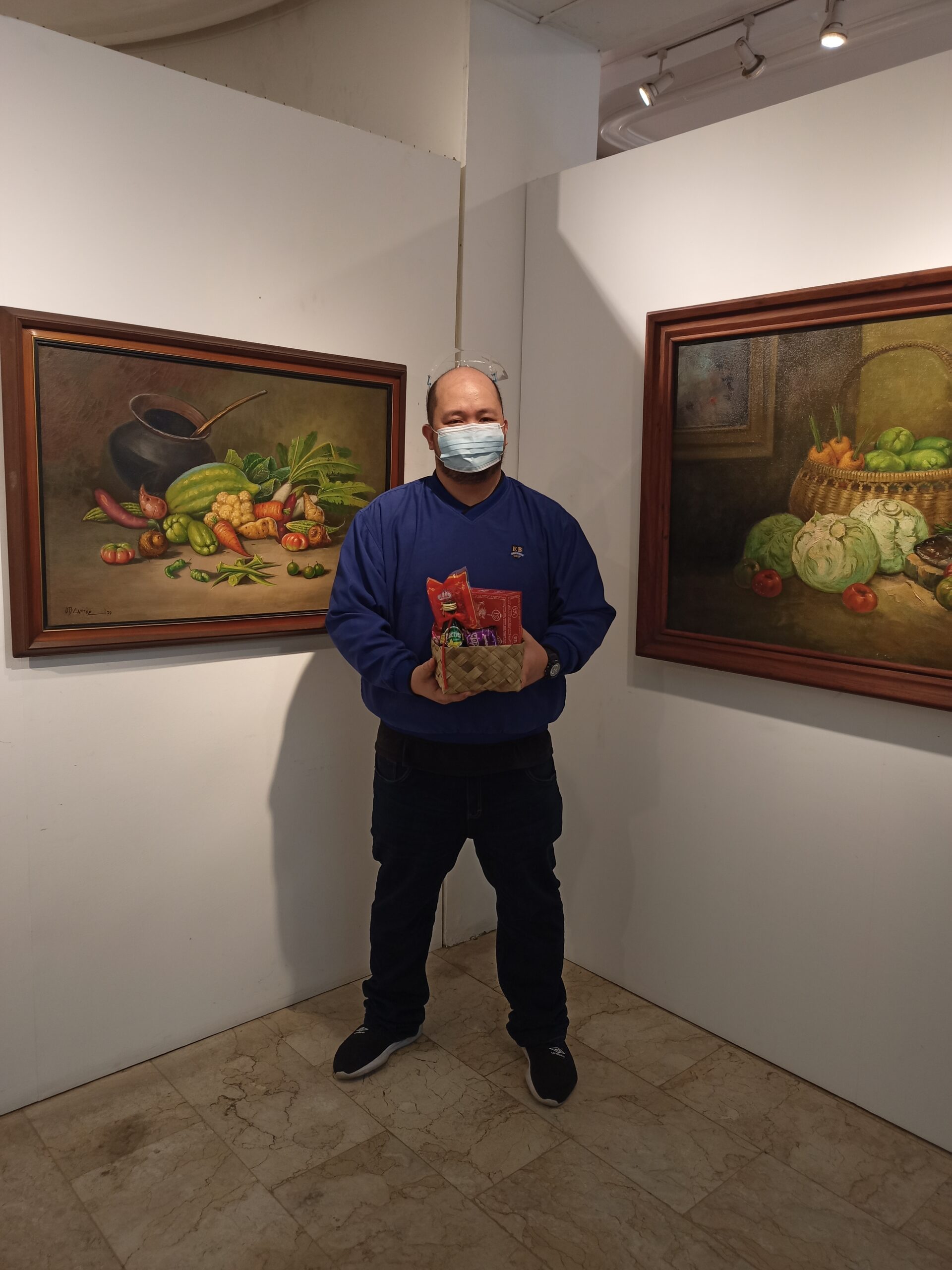 I also learned that passionate artist start trading this before for as low as 5 peso. And the exhibit was made in the afternoon and lot of stories till the next morning.
See the video about the tour and the 2 speakers which is actually the owner of M Gallery. Also aside from the tour we would able to taste again the season of Chinese New Year.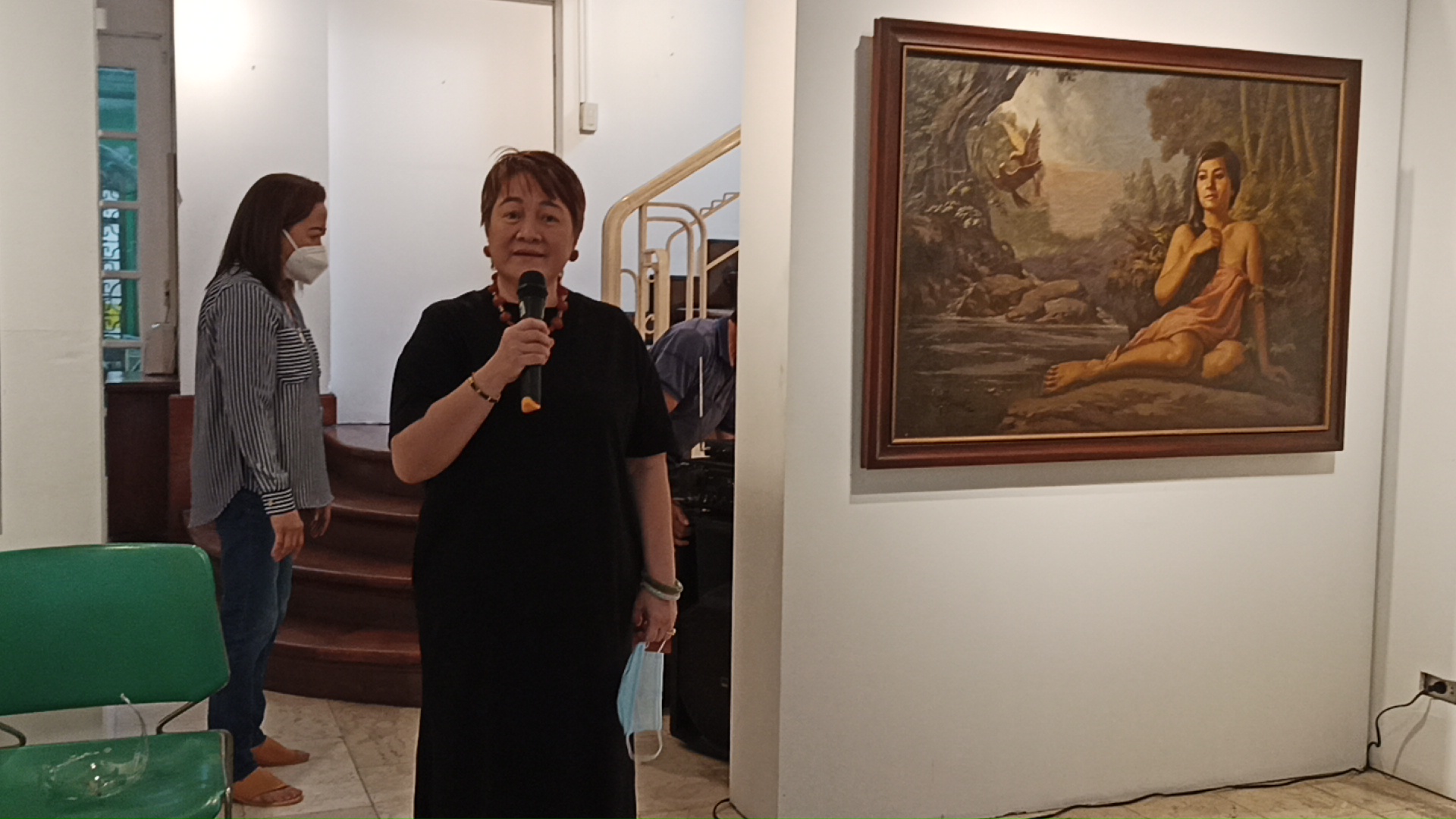 I wish I could collect these art mostly food and sport related sometime. So come and visit the exhibit at M Gallery.
Jean told me that Mabini is not actually a hero. They are a group of artist, I thought before it was like Luna painting or something.
M Gallery Opens 2021 w/ Pagdakila sa Sining Mabini: Honoring the Masters of Mabini Art Sale.
M Gallery celebrates Chinese New Year 2021 with the retrospective art show and sale Pagdakila sa Sining Mabini: Honoring the Masters of Mabini on February 9, Tuesday, 6 PM.
The exhibit sale pays tribute to eight masters of the Mabini Art School: Cesar Buenaventura, Salvador Cabrera, Jose D Castro, Gabriel Custodio, Miguel Galvez, Paco Gorospe, Crispin Lopez, and Simon Saulog.
"We want to revive appreciation for the Mabini artists," asserted M Gallery owner, Mrs Jeane Enriquez Monteverde, "so we are unveiling previously hidden masterpieces from Mabini to show that all art is beautiful, no matter where they come from."
Reintroducing Mabini Art in the 21st Century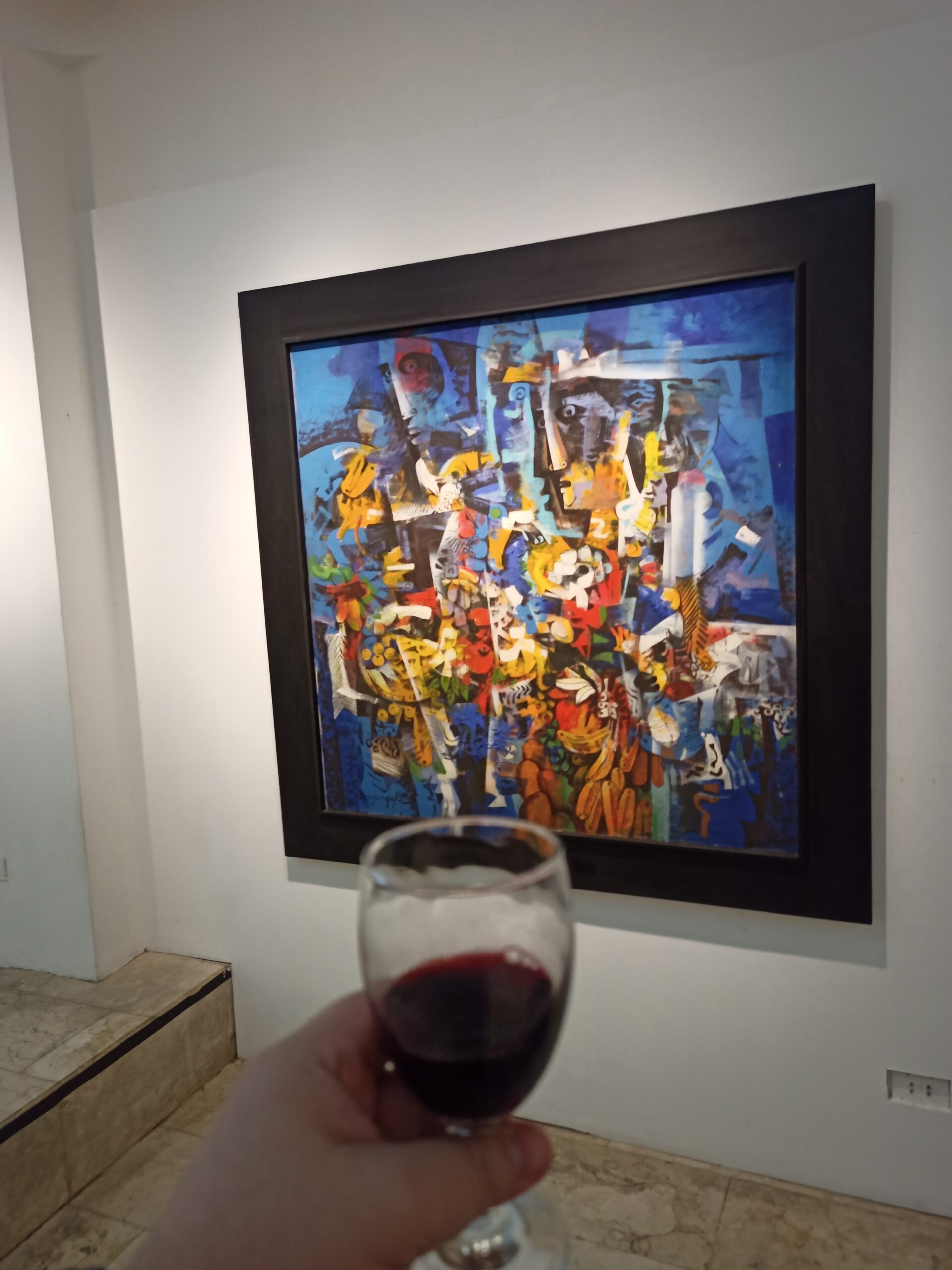 "Now, we're taking the opportunity to reintroduce 31 outstanding works by Mabini artists to Manila's new art audiences: the new and often younger art collectors and aficionados," she revealed.
Headlining the show are two big museum-worthy impressionist pieces by Gabriel Custodio (1912-1993), "Still Life-Going" (43" x 51.5", oil on canvas, 1956) and "Ruin" (33" x 47", oil on canvas, 1954).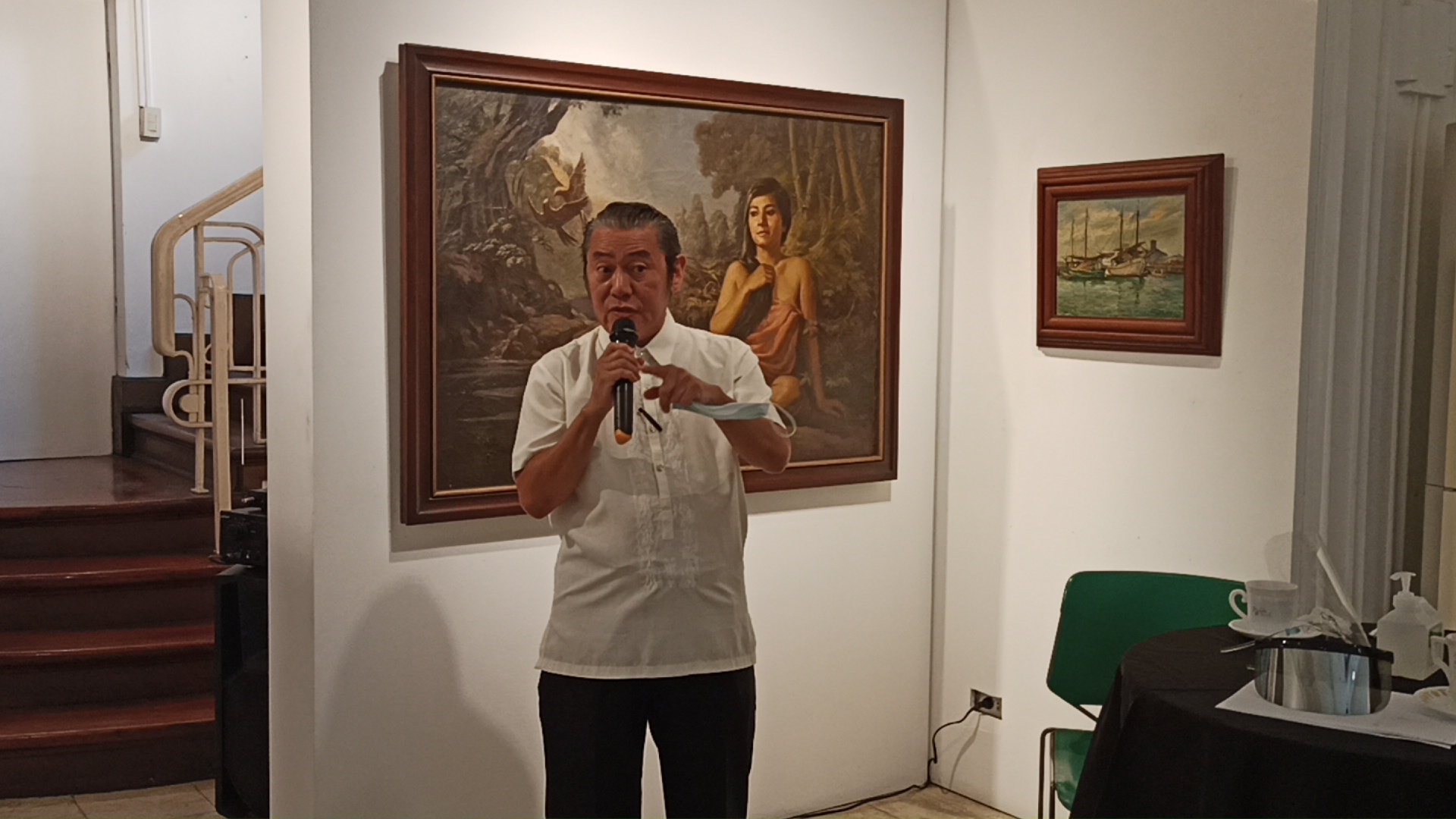 Hailing from Tanza, Cavite, the UP School of Fine Arts graduate of 1939, gained prominence for doing the marvelous murals at the St George Greek Orthodox Church in Makati and for co-founding the Talahib Art Group.
Paco Gorospe (1939-2002), from Binondo, Manila and known as "The Picasso of the Philippines", has three modernist works on sale including the colorful piece called "Musician" (47.5" x 35.25", acrylic on canvas, undated).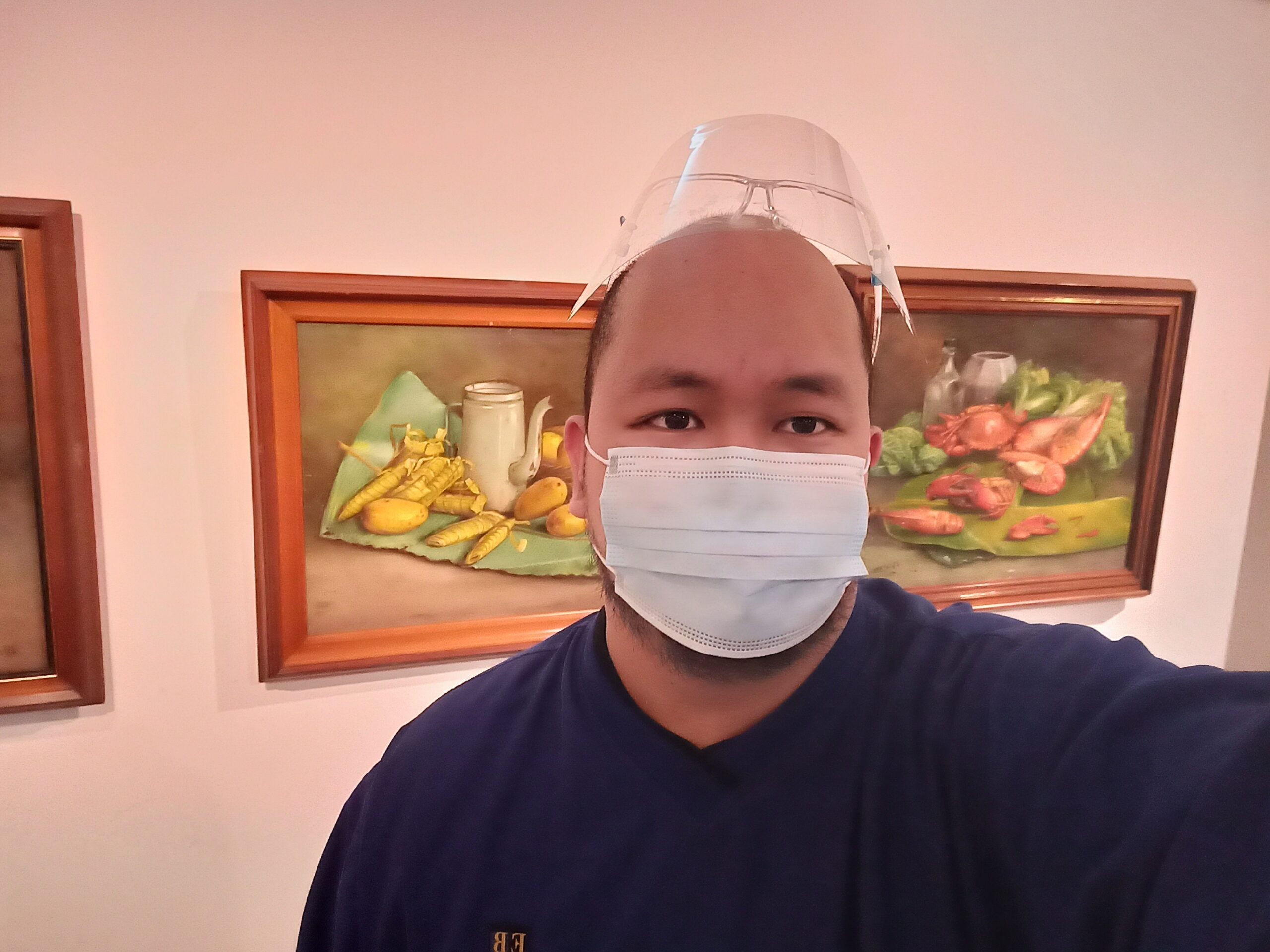 On sale, too, are still lives from J.D. Castro (1908-1994) from Carmen, Nueva Ecija, who did flower paintings for National Book Store and portraits from Salvador Cabrera (1930-1986), who is known in art circles as "The Quick Draw Artist" for finishing as many as 10 paintings a day.
There is a seascape by Miguel Galvez (1912-1989) from Paombong, Bulacan, who is the first Filipino to win in the South East Asia Art Festival, and a painting of a beautiful maiden by Simeon Saulog (1916-1995), whose works have made the rounds of the auction circuits, realizing prizes as high as $7,266.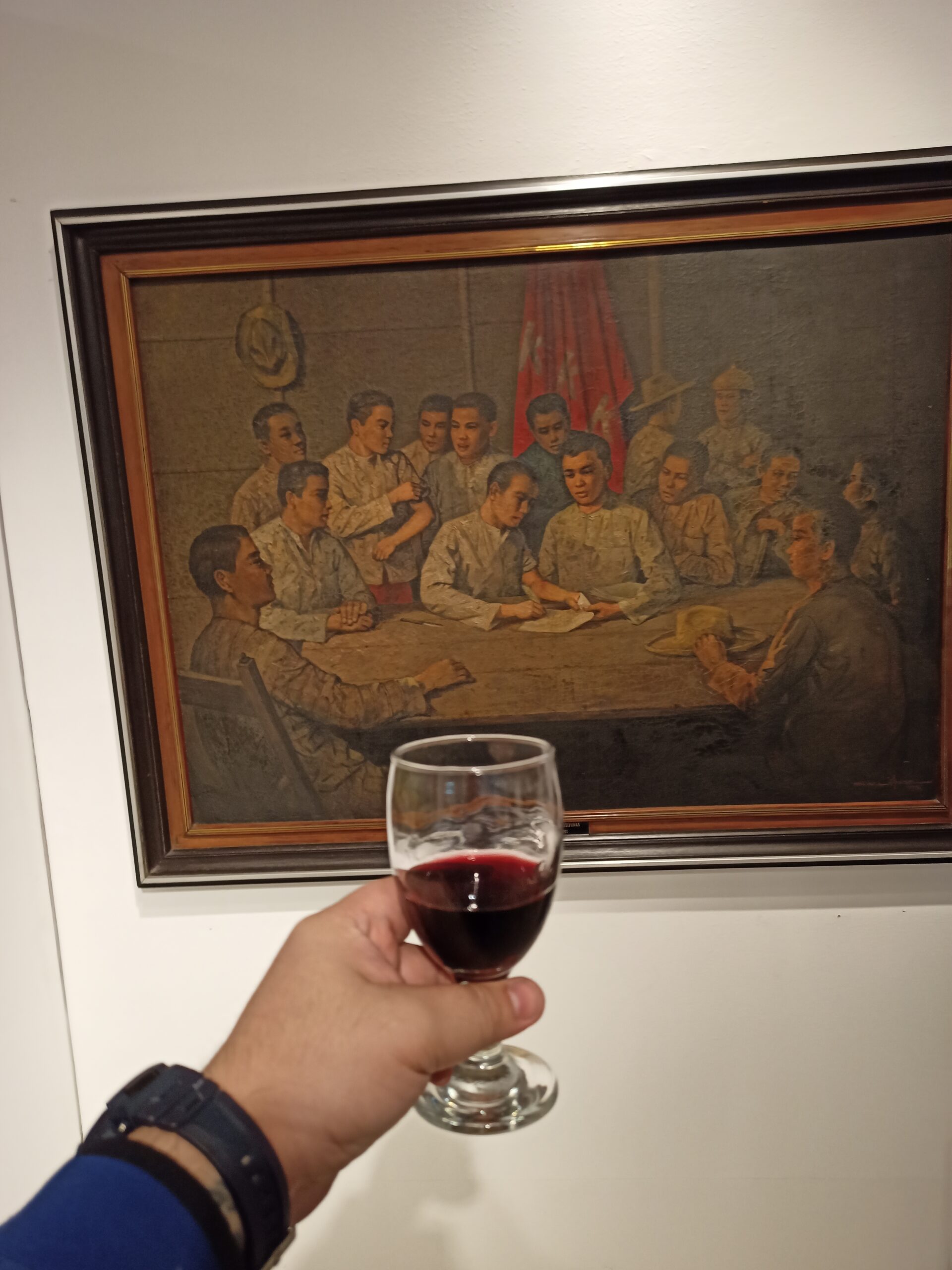 Aside from the historical oeuvre "Katipunan" (43.4" x 35.5", oil on canvas, 1976) by Crispin V Lopez (1903-1985) the show also features 15 alluring landscapes, one of which is a diptych, by Cesar Buenaventura (1922-1983) from Manila, who is the son of painter Teodoro Buenaventura, studied under Maestro Fernando Amorsolo, and whose peasant life and landscape works were likened to those of Vincent van Gogh.
Interestingly, Mrs Monteverde's decision to launch this Mabini show, foreseen to be the first of many, firmed up when PR man Philip Abadicio filled her in on how Cesar Buenaventuras are raking big money in the auction circuit.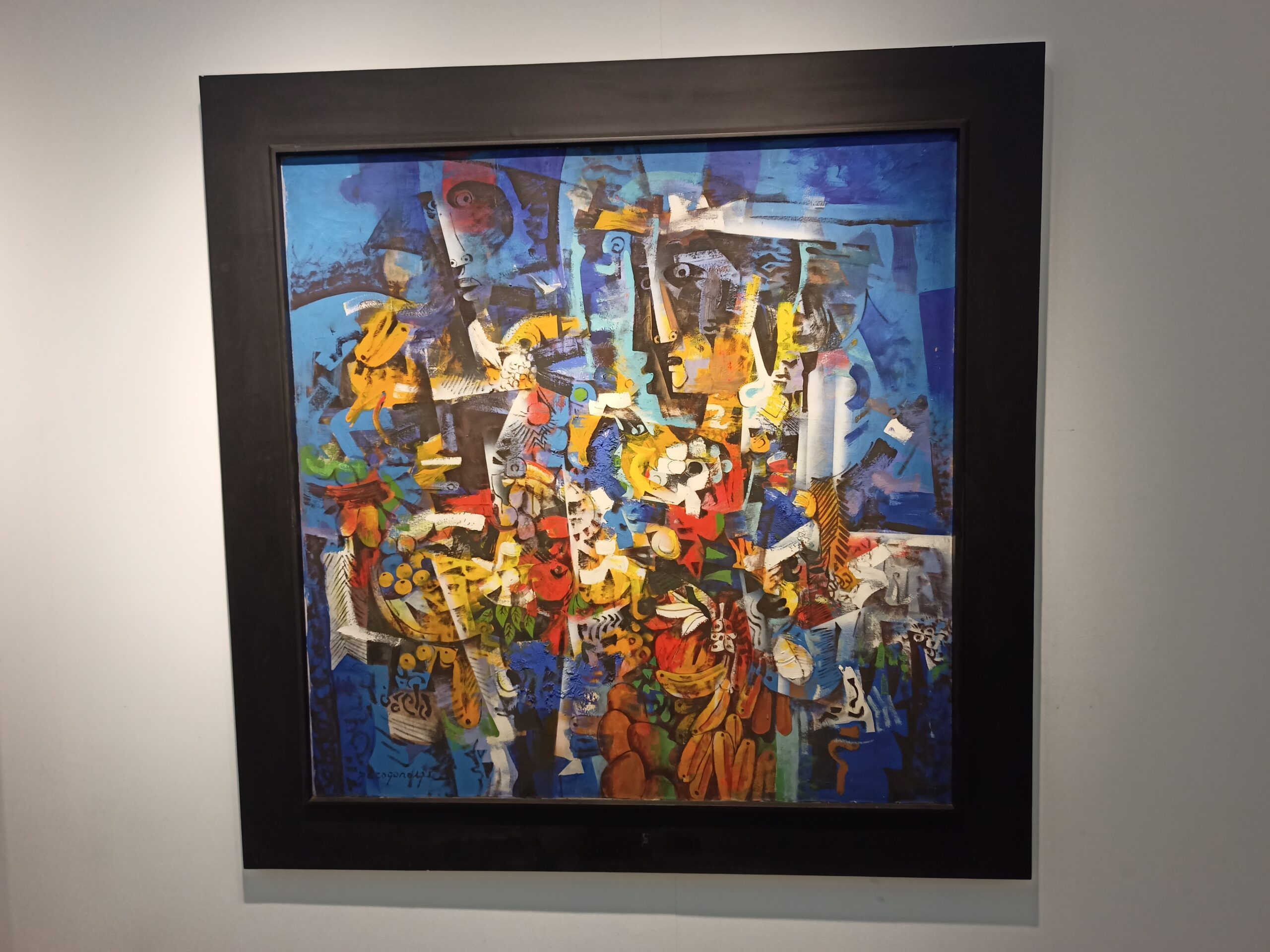 "What makes these Mabini artists great is their masterful brushstrokes," she confessed, "coupled with depth, balance, and colors that bring out feelings that speak to everyone."
Thus, for Mrs Monteverde, this retrospective is aimed at "pure appreciation of beauty and to honoring the goodness of the masters for the people's appreciation."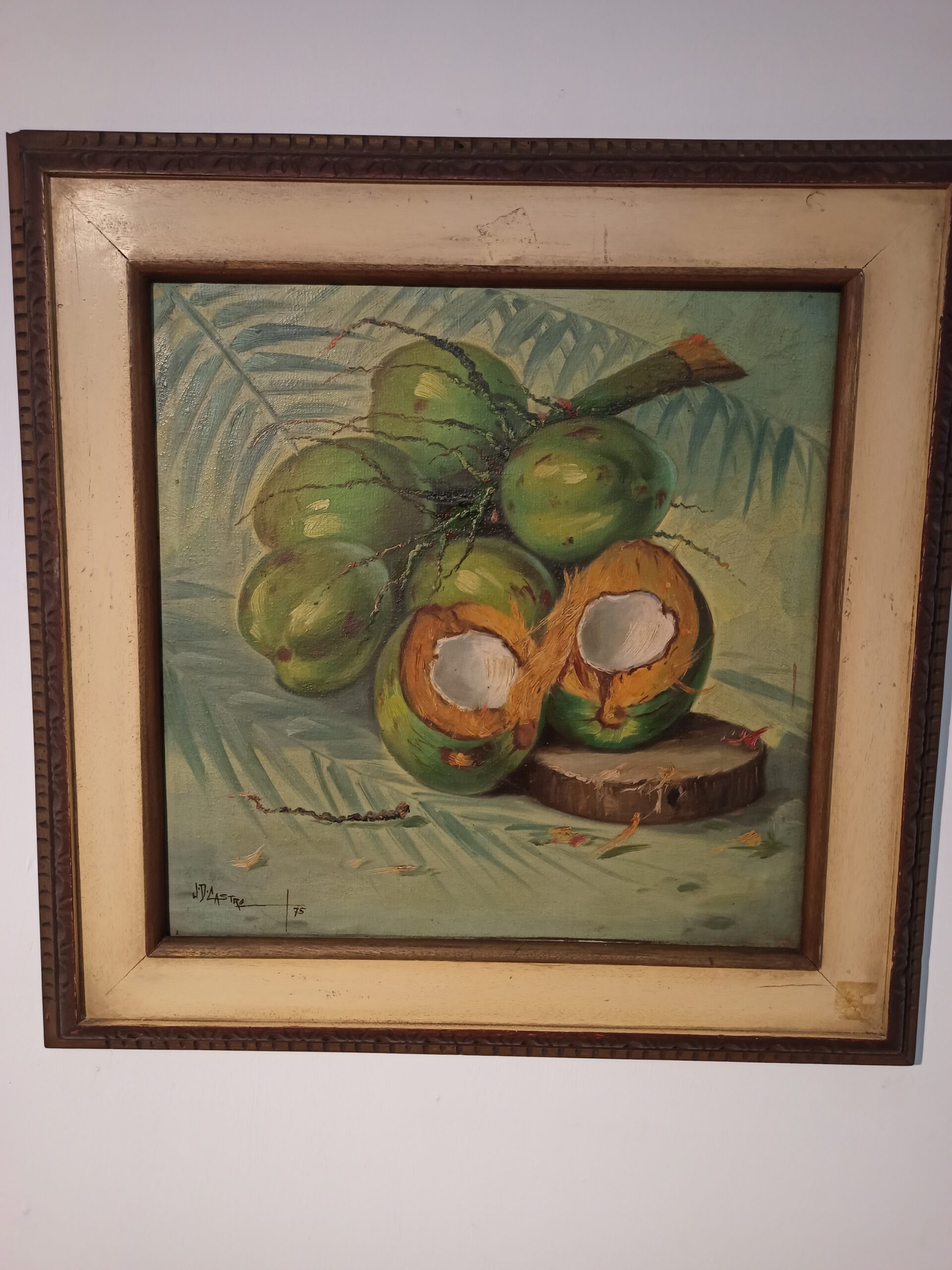 "I want to magnify only the beauty of visual arts because to let real beauty and truth shine through!" she concluded.
Pioneering Art Supplies in the Philippines
M Gallery started only 7 years ago, with Madame Imelda R Marcos herself cutting the ribbon, but its roots are deeply grounded in the owner's very auspicious family history.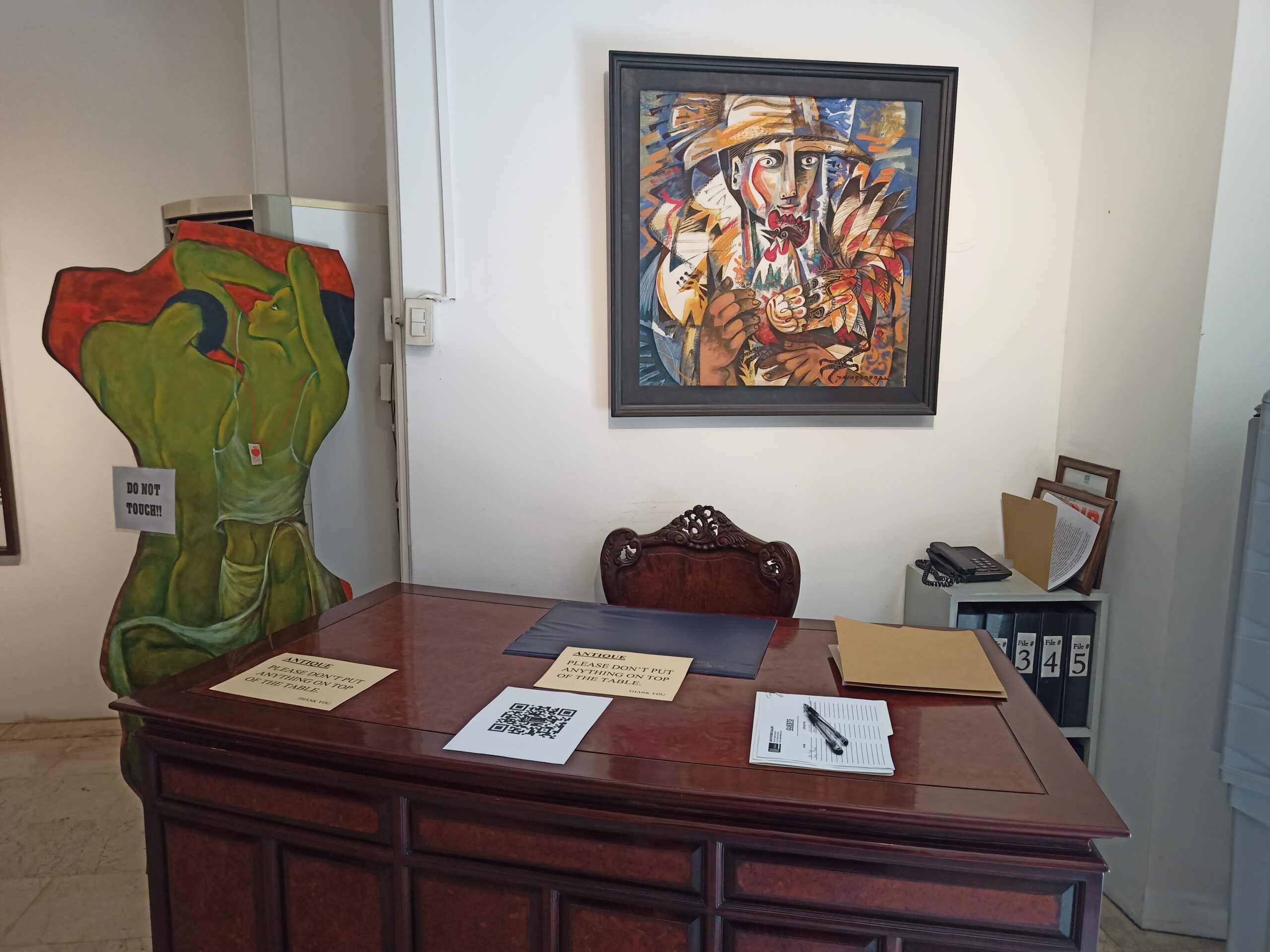 The gallery has been mounting group exhibits by both veteran and young artists since 2014.
Mrs Monteverde is the granddaughter of the Philippines' pioneer art supplies store patriarch Mariano Enriquez, who opened the only art supplies store in Recto.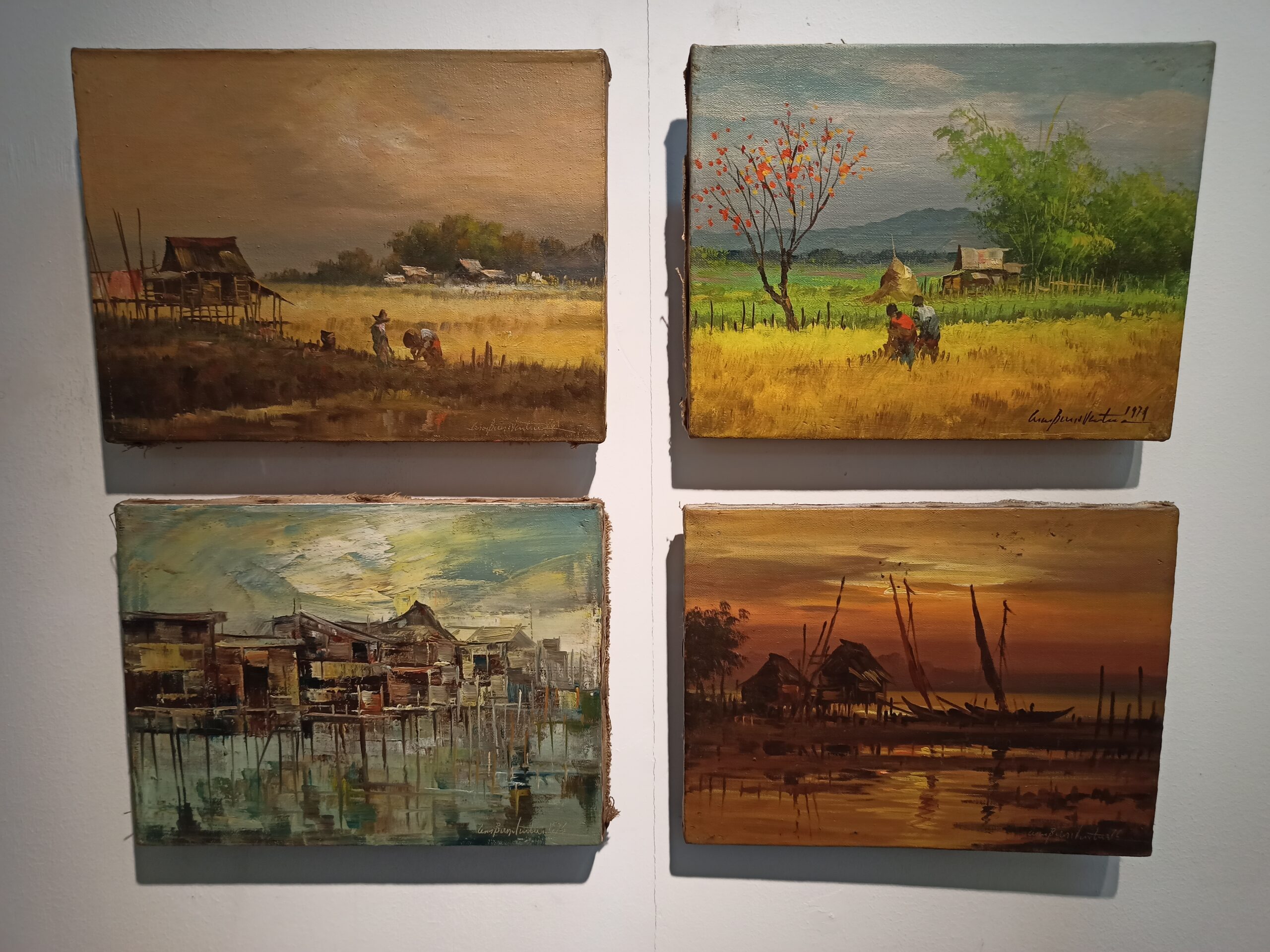 M Enriquez Art Supply started as the only importer, dealer, distributor, and seller of quality materials becoming a household word among students and artists.
"I was a teenager then and I would meet all sorts of artists and students visiting our store to buy their art supplies," Mrs Monteverde recalled. "We catered to architecture and engineering, too."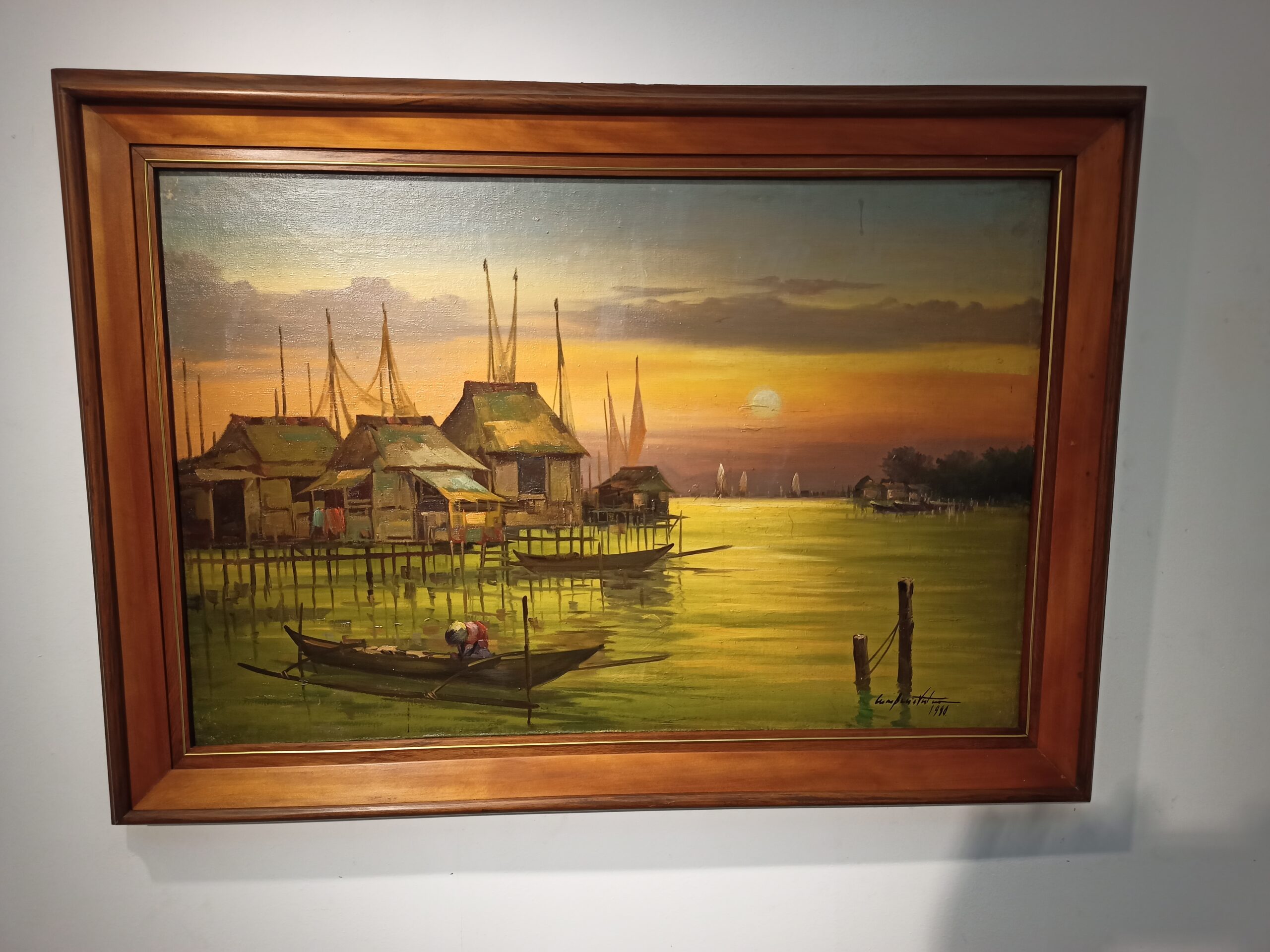 "Painting then was more of a hobby than a profession," she explained, "artists would sometimes give us their paintings in exchange for art supplies—or simply because they're happy."
This accounted for how the family started to accumulate so many paintings over the period of 50 years. They supplied National Book Store with imported but affordable art top-quality materials like Grumbacher, Talens, Holbein, and Sakura.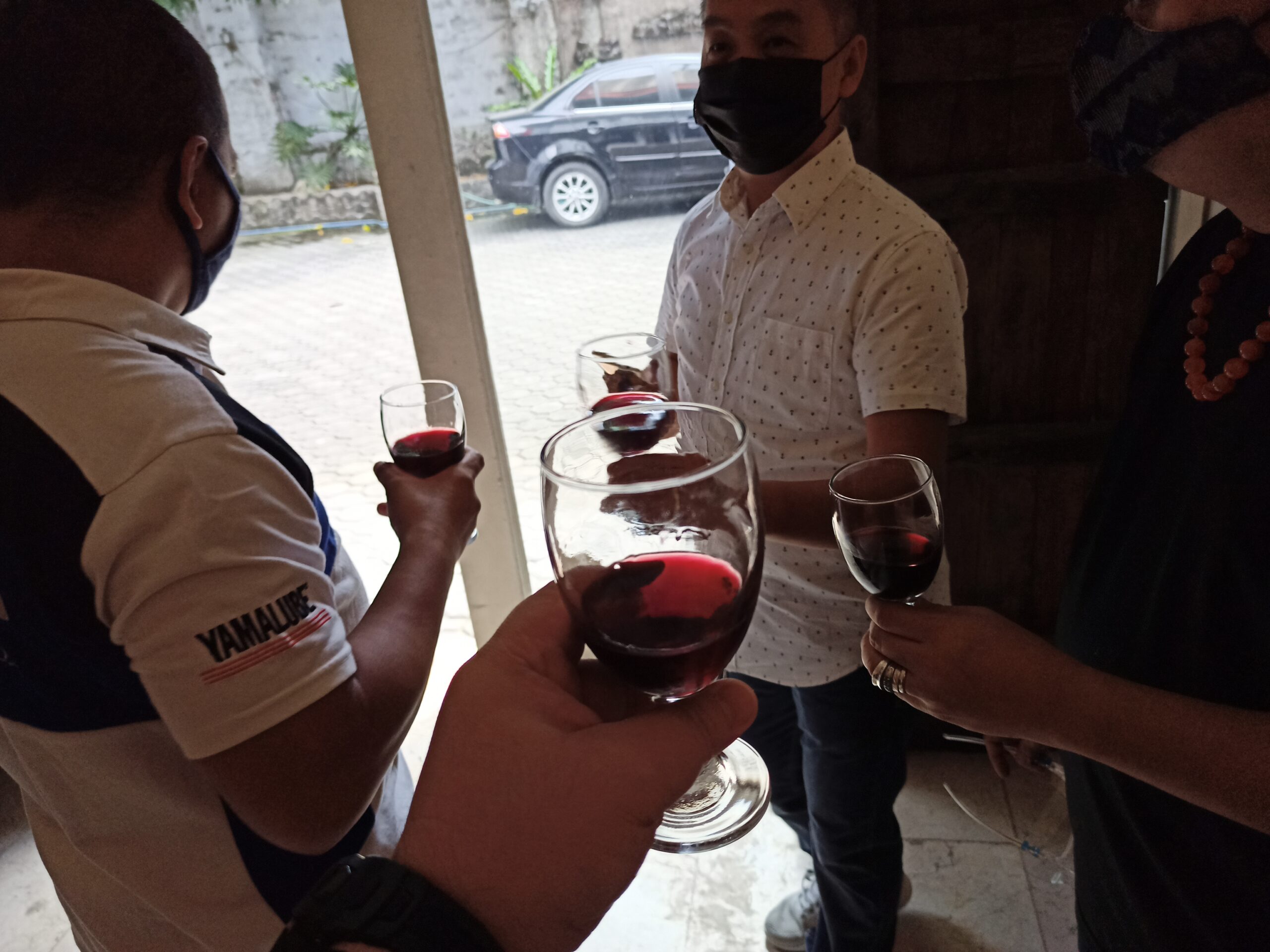 "We would have the likes of BenCab, Vicente Manansala, HR Ocampo, Ibarra dela Rosa, Oscar Zalameda, Federico Aguilar Alcuaz, Lopez, Custodio, and Buenaventura dropping in to buy paints and supplies," she mused.
"Many of these works were the artists' own gifts to our grandfather. Others were bought from galleries. Many were procured in bulk from galleries that closed," and, thus, the Monteverde art collection grew through the years and are now being sold for the first time.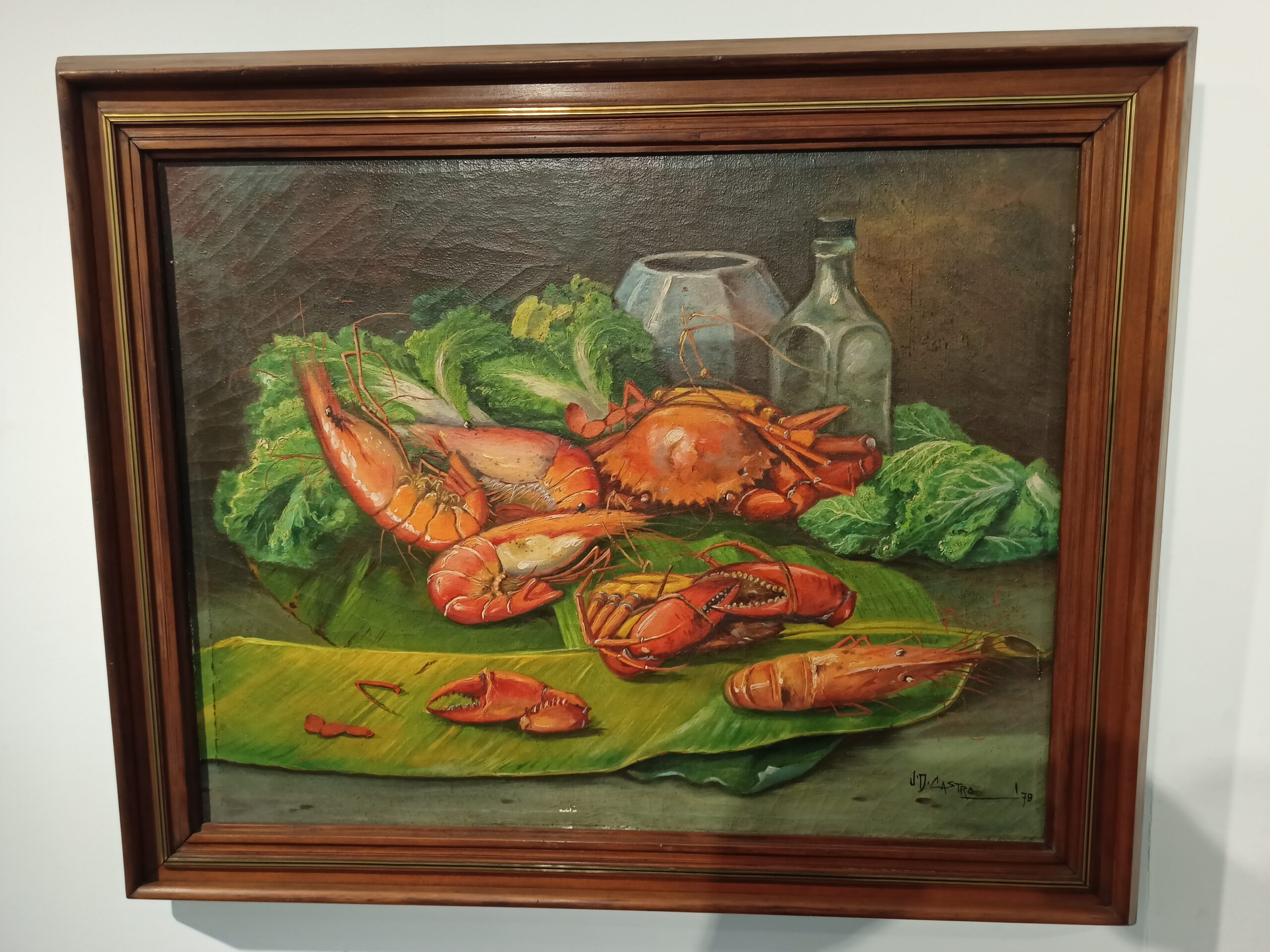 Getting Inspiration from 1930s Architecture
"The architecture was exquisite!" she delighted. Thus, the inspiration to come up with a gallery came from the purchase of the beautiful pre-War Rufino ancestral mansion on Taft Avenue.
The artworks found a new home. "When I bought the mansion, I knew it would have to more than just our office," Mrs Monteverde waxed. She now handles the family's importing business,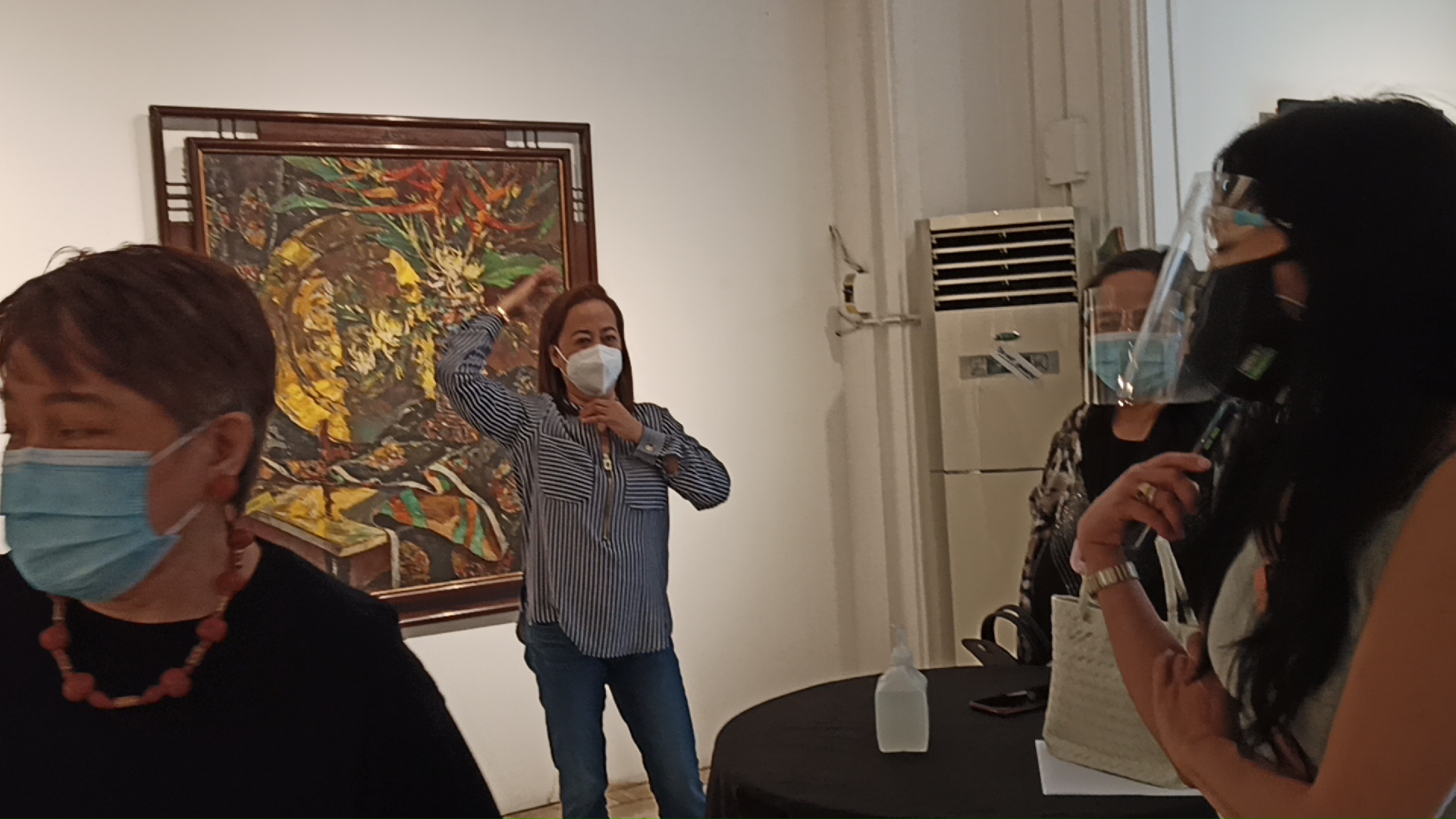 "Traditional Chinese women aren't allowed to inherit and run the family business," she confessed. "So I concentrated on something else I knew would be a great livelihood, too."
"I have always been fond of old things—furniture, lamps, and, yes, paintings—and we used to import shiploads of antique from around the globe," she shared.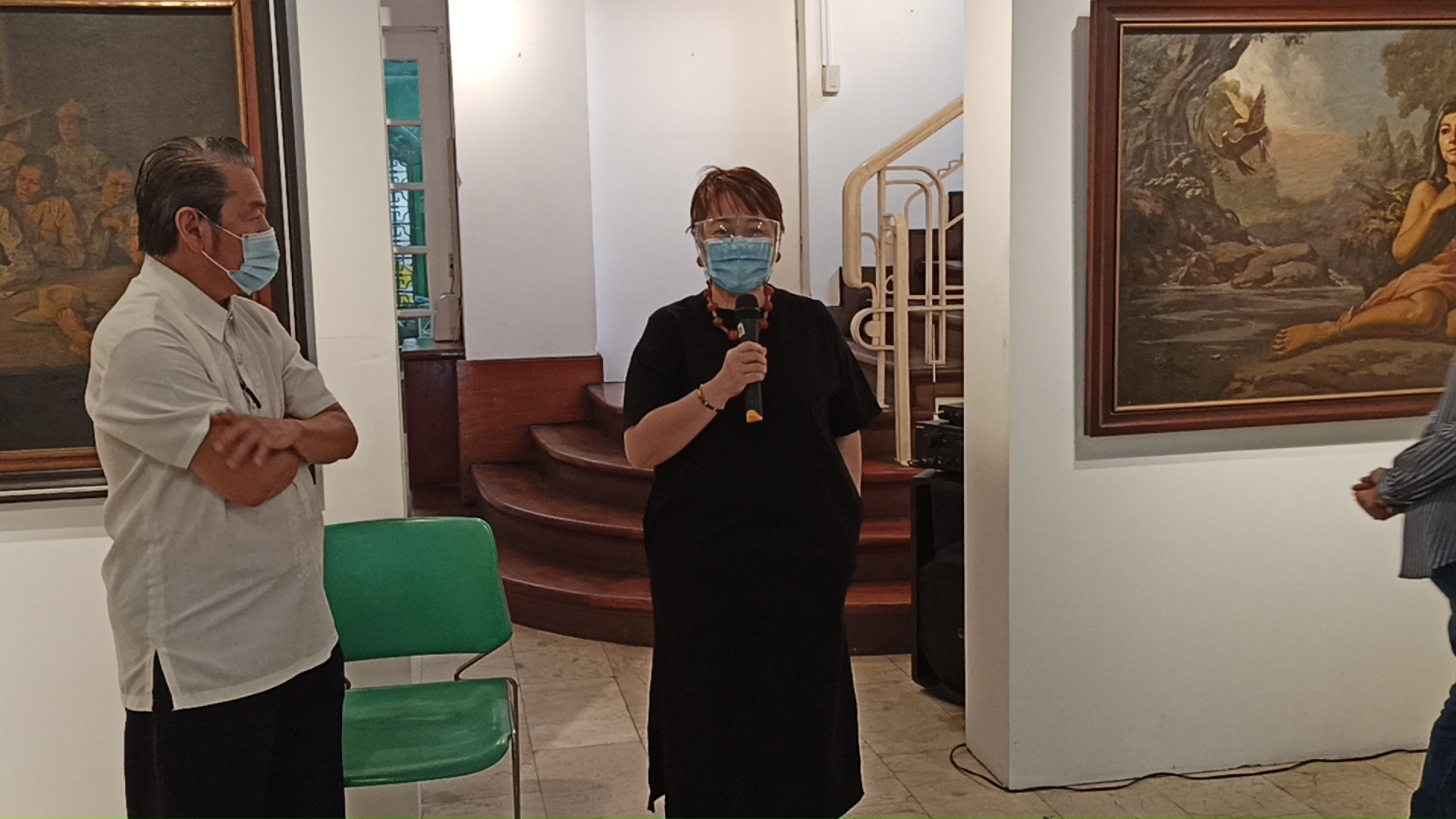 "So, we came up with M Gallery or Gallery M, which could mean Monteverde, museum, or even Mabini," she teasingly quipped, "depending on how you want to look at it."
M Gallery is open Mondays through Thursdays and Saturdays from 10 AM to 5 PM. For appointments, viewing schedules, and price inquiries, call 8-834-8143 or email mgallery00@gmail.com. Visit mgallery.ph. for photographs of their painting collection.