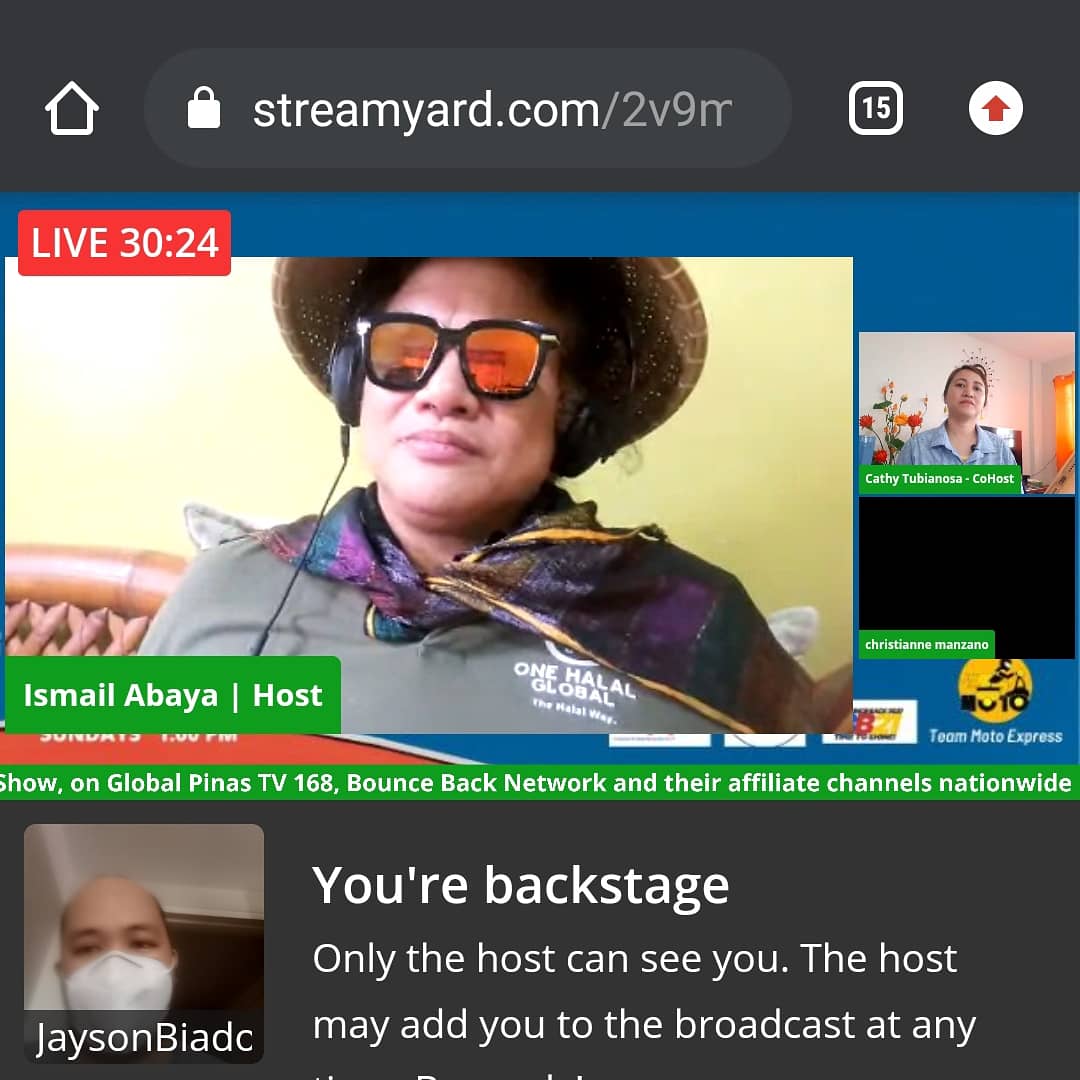 I've used to guest with Bart Abaya TV show before in MBC, RHTV and he used to featured before my social media talks and BPO Call Center Summit in Business Mirror.
Bart was helping me with my bills while inside the hospital using his knowledge and connection. Because my bill went up by 600k because of Pnuemonia and Covid.
Thank God! By Gods Grace im still alive today. This is my second life after more than 100 dextrose and anticovid drug plus oxygen.
So I promised to donate my type b blood plasma for the rest of my life. See our show here: Nasa tv na tau praise God!
https//www.facebook.com/globalpinastv168/videos/91643286t5855474/
See other articles here:
https://www.facebook.com/423863897773335/posts/1820640044762373/?sfnsn=mo
http://www.wazzuppilipinas.com/2021/03/jasons-survival-journey-against-dreaded.html?m=1
https://divinetalksnow.wordpress.com/2021/03/12/jaysons-near-death-story-fighting-covid19/
https://m.facebook.com/story.php?story_fbid=3688680487918435&id=100003295603933
https://www.instagram.com/p/CMPLVfeHXOg/?igshid=jxk5bbsc9tnu