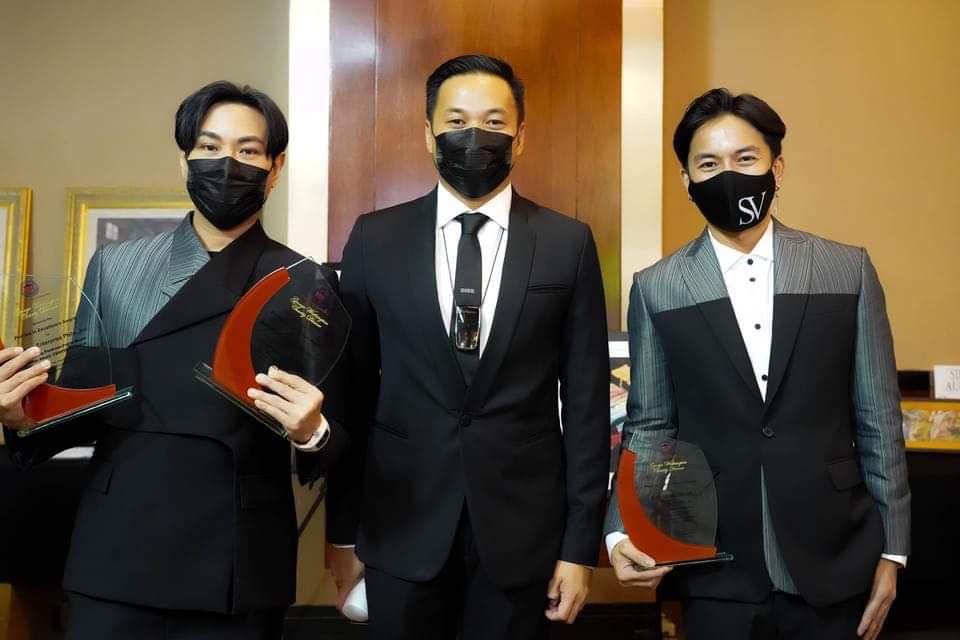 The American Association of the Philippines, during their recently held George Washington Dinner gave recognition and honor to individuals and organizations that excel in their chosen fields and at the same time "matters" in terms of their social responsibility.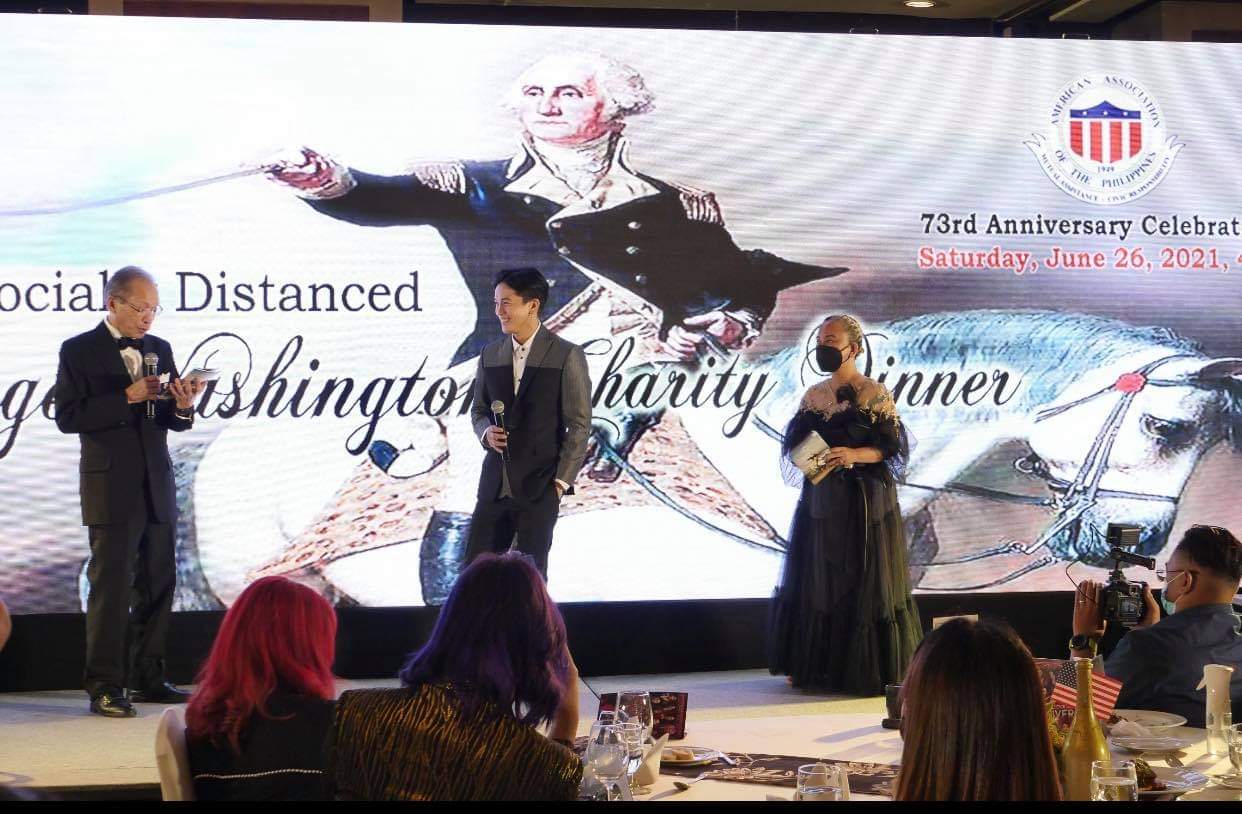 One of the awardee is Mr. Sam Verzosa, the Chief Executive Officer of Frontrow Enterprise. He was given the Philanthropist of the year award. Same award was given to his other half in Frontrow, Mr. Raymond "RS" Francisco.
On a recent interview published in the Philippine Star, when asked on how was their business going this time of pandemic, he replied. "Business is doing great despite the pandemic because we are in the health, beauty and wellness industry.
But for now, we focus more on how we can help people and our country as much as possible." Sam is walking their talk, in Frontrow, they are not just talking business but they are "touching lives." It is possible that by now, they could have gotten to every place in the country to extend an arm to people needing help
On his acceptance speech at the AAP awards night, Mr. Verzosa said "Im in a position to make a difference in this country so Im just thankful that im fulfilling that vow of helping my community and now the country so I'm just blessed to be a blessing.
As we always say in Frontrow, the true purpose of wealth is to help others" Sam by the way, is a licensed Civil Engineer by profession but fate redirected him to where he is now.
Enjoying the fruits of his hard work, he makes into reality one of his dreams, owning luxury cars. He is the new President of Modena Motorsports, Inc., the official and exclusive distributor of Maserati in the Philippines
Other American Association awardees are the following;
• Outstanding Academic Scholarship in History: Ambeth Ocampo, Journalist/Scholar Professor, Ateneo De Manila University
• Outstanding Academic Scholarship in Government and Economic Affairs: Ronald U. Mendoza, Dean, Ateneo De Manila University
• Outstanding Real Estate Entrepreneur Posthumous Award: Dr. Danny Vasquez
• Outstanding Luxury Lifestyle Magazine Trailblazer: Tatler Philippines: Irene Martel Francisco, President
• Outstanding Pandemic Public Health Service Award: Frontrow Cares
• Philanthropist of the Year: Mr. Raymond RS Francisco, President, Frontrow
• Young CEO Entrepreneur of the Year: Mr. Avin Ong, Chairman and CEO, Fredley Group of Companies
• Tourism Philanthropist of the Year: Mr. Lawrence Li Tan, CEO & President, The Millenial Concept Factory Inc
• Greatest Boxer of All Time: Senator Manny Pacquiao
• Outstanding International Hospitality Entrepreneur: Mr. Randy Salamat, Mayor, Alfonso, Cavite
• Outstanding Athlete, Entrepreneur & Public Servant: Congressman Michael "Mikee" Romero
• Outstanding Consumer Packaged Goods Manufacturing Services: Asia Prime Philippines Corp.: Ms. Lerma Manzano Bernabe, President
AAP is composed of Americans, Filipino Americans, Filipinos and other nationalities and celebrates the partnership of its members–the American community, the US Embassy, and the American corporations–which in 1949, helped the struggling local Americans displaced by World War II in the Philippines.
AAP is also the owner-in-trust of the American Historical Collection, with approximately 60,000 volumes about the American colonial period and post-war events that were once housed in the U.S. Embassy. With the support of its different partnerships and members, AAP is able to conduct its social welfare projects.
To know more and to be a member of AAP, please call 09778978877.