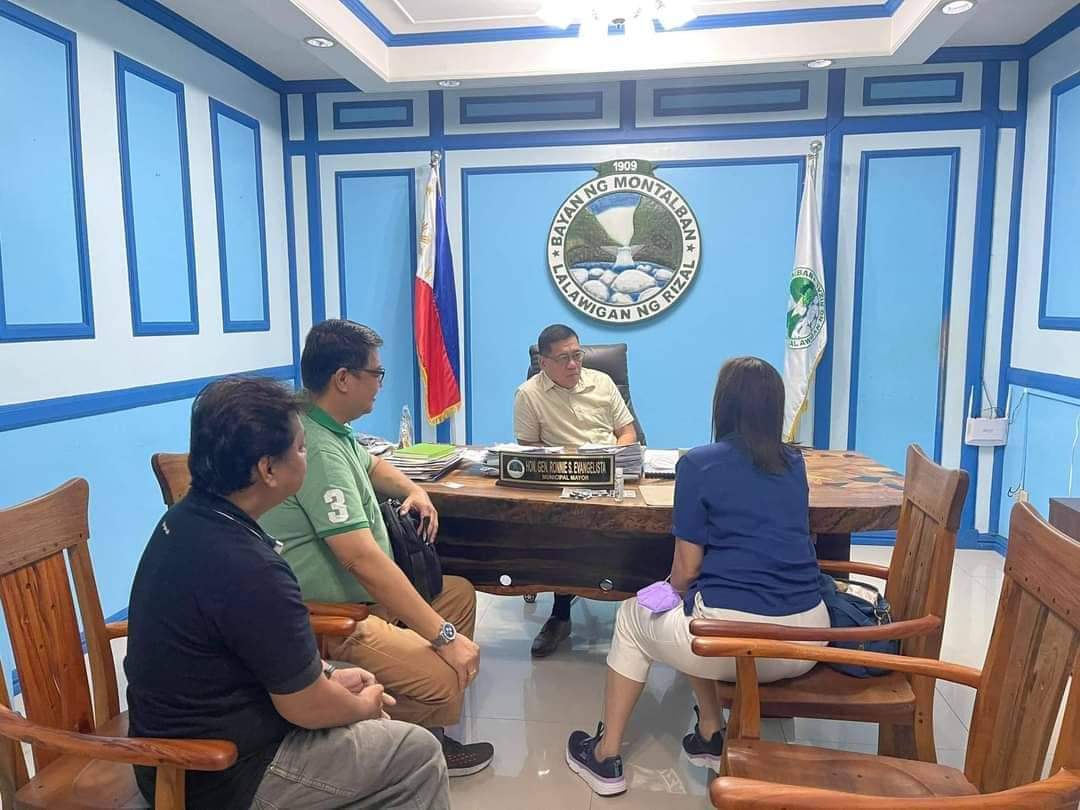 Forming Montalban Farmacy with Mayor Gen. Ronnie Evangelista
Mr. Patrick D. Roquel and Dra. Elinor Tee Roquel of RICHCORP and BinhiBiofarm, together with Ross Flores Del Rosario of Wazzup Pilipinas has formed an alliance with Montalban Mayor General Ronnie Evangelista by way of the Puno Sagip Buhay advocacy.
During the visit, they have also donated several lagundi and citronella-powered products for the benefit of the Montalbenos.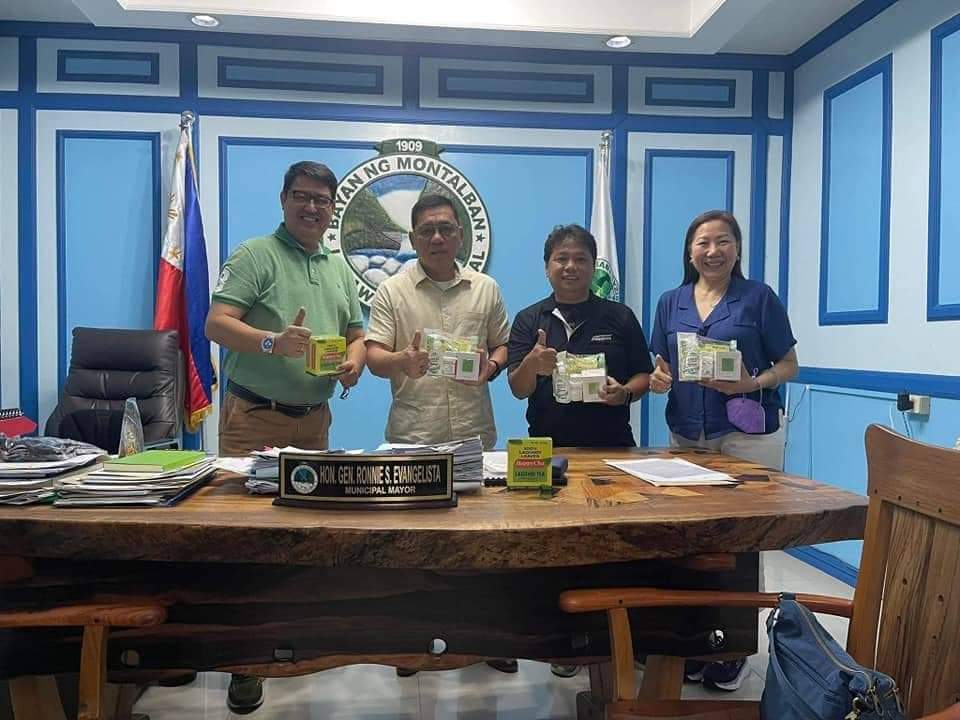 RICHCORP President Mr. Patrick Roquel and his wife, Vice President Dr. Elinor Roquel has partnered with Wazzup Pilipinas founder and Montalban-based influencer Mr. Ross Del Rosario, to discuss with Montalban Mayor Gen. Ronnie Evangelista, the many possibilities of lagundi.
As well as other medicinal plants, and how they could help the municipality in exploring medicinal plants as among the crops the municipality could cultivate, process and distribute as among their main products.
Lagundi is the primary source of raw materials for making RICHCORP's products like HappyCha lagundi tea and Immune Advance capsules. These FDA-approved natural, non-synthetic and non-chemical based products.
Does not only help in strengthening our immune system, their formulation were also scientifically proven as an effective defense against viruses like the dreaded Covid or Coronavirus.
Mr. Roquel's ROQS International Consumer Health Corporation or RICHCORP is the maker of HappyCha 100% dried Lagundi Tea Beverage, Immune Advance Lagundi Food supplement capsules, and other products.
Like Citronella Andas spray, lotion, hand sanitizer, and scented candles, among many others. They are the biggest processor and supplier of lagundi and other well studied DOH-listed medicinal plants like Citronella used as raw materials by the many popular herbal brands that we know.
Mr. Roquel is also the founder of "Puno Sagip Buhay" and "I plant, I share, I save Communities" that reaches out to communities to encourage communities to cultivate medicinal plants as alternative yet potentially profitable crops.
These companies often gives out donations of their products as part of their Corporate Social Responsibility, especially during the height of the pandemic, and since the fight against Covid should be continuous.
The group have also donated several boxes of their products to the municipality of Montalban so Montalbenos, especially senior citizens and those with comorbidities, will have stronger immune systems against Covid and other illnesses.
The group also plans to donate lagundi seedlings and provide training programs to the people of Montalban so Montalbenos could learn more on how lagundi can help in improving both their health and source of livelihood.
They have also invited everyone to freely come visit their farms in Tanauan, Batangas and other locations.
" Sa Lagundi, Tiwala Ako"
#WazzupPilipinas #RICHCORP #BinhiBiofarm #PunoSagipBuhay #Lagundi #Citronella #SaLagundiTiwalaAko #LagingHanda #HealthyNationPhilippines