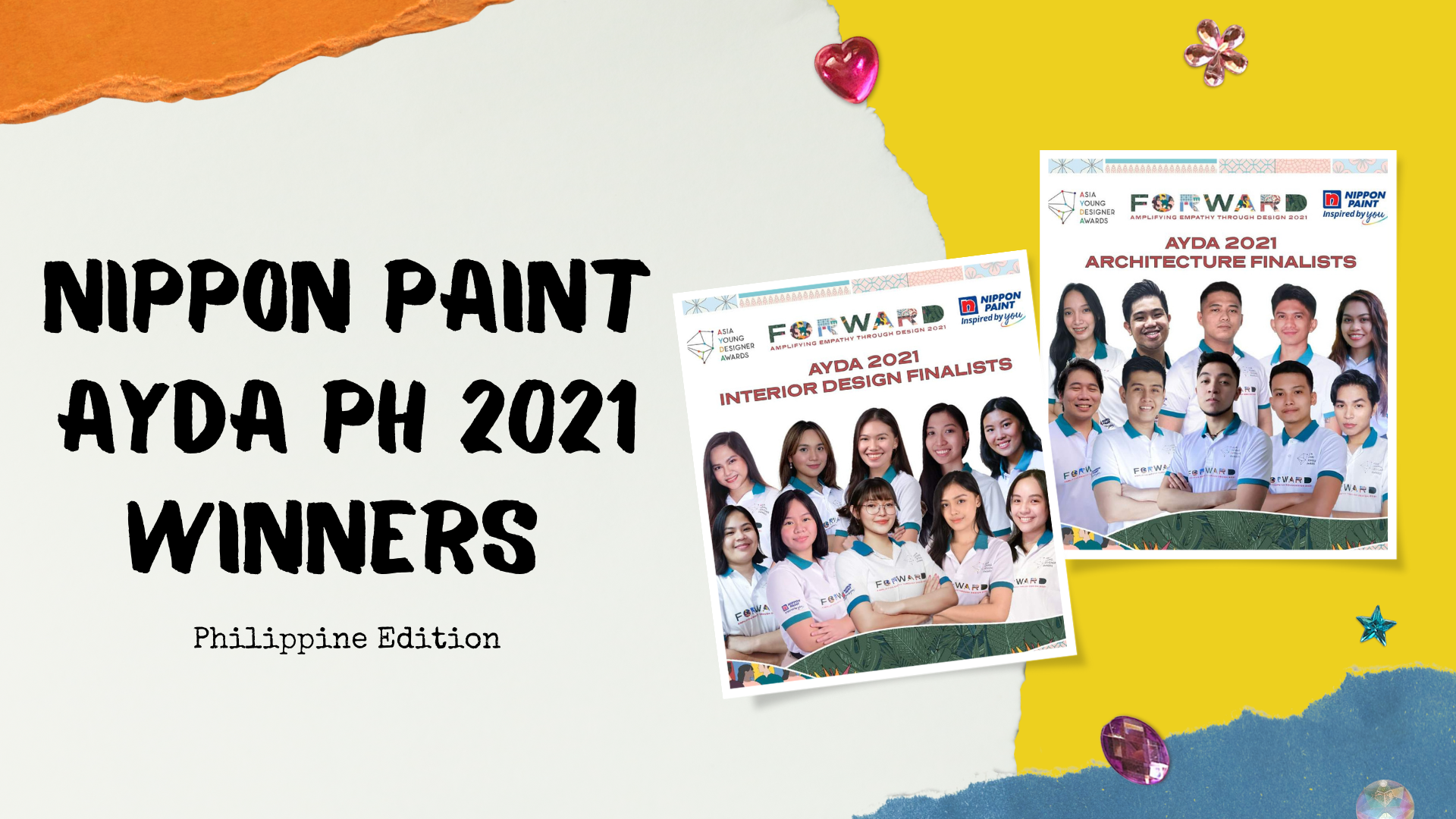 Last February 11, 2022 via facebook livestream and zoom meet ups, Nippon Paint AYDA Ph announced its winners.  Michael Francisco – Nippon Ph General Manager together with architects and interior designers judged the winners of each winner in the Architecture and Interior Design.
With a theme of FORWARD: Amplifying Emphathy Through Design" Hundreds of entries from different schools in the country submitted their entry.  A virtual panel discussion was conducted for 20 shortlisted competing candidates where Dean's, School Mentors and Professionals participated.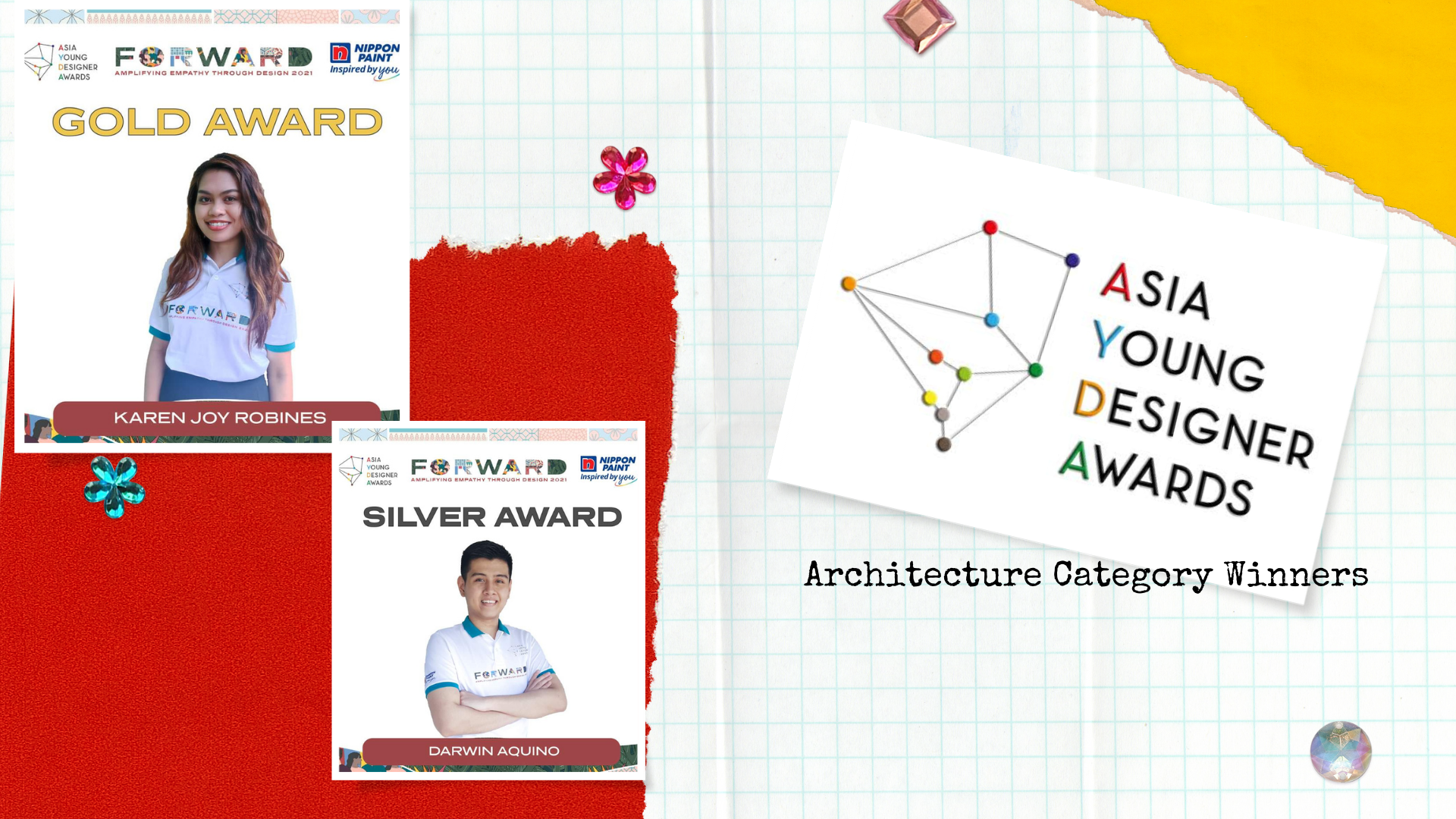 You would see the different takeaways from different participants on the video. Being accepted as a finalist is already a big point for them. For them to be more knowledgeable in actual challenges that every designer is facing right now. I can see a great vision of cool designs from these young designers.
As you would see the young designer has different views of critical thinking before executing each design. When they are facing different design challenges and solutions. Also for every designer to know their core competencies. My brother used to do CAD design for several houses and restaurants right even before graduation.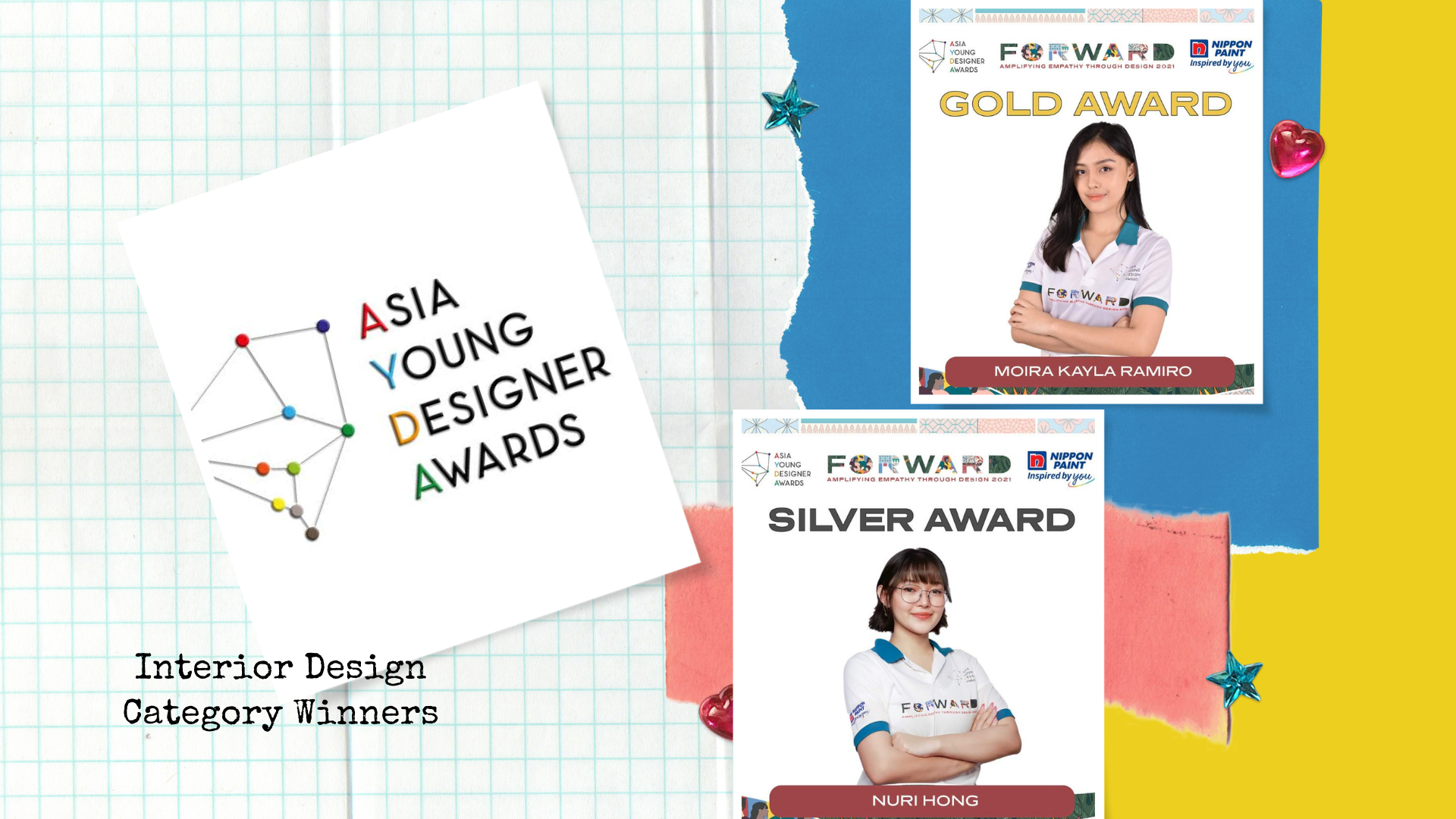 Anyways, 4 students emerged as winners with a 50 000 pesos price for gold and 30 000 for silver and 10 000 for the remaining finalists. Also will be given the chance to compete in the upcoming international Regional competitions and represent the country.
For Architecture judge, they have a panel of judges headed by Ar. Richard Garcia of VisionArch, Ar. Boon Che Wee from Malaysia, Ar. Nina Bailon Arce, Ar. Ana Mangalino-Ling, Ar. Ed Casares, and Ar. Leo Pariñas, Ar. Cathy Saldaña and Ar. Normandy Canlas.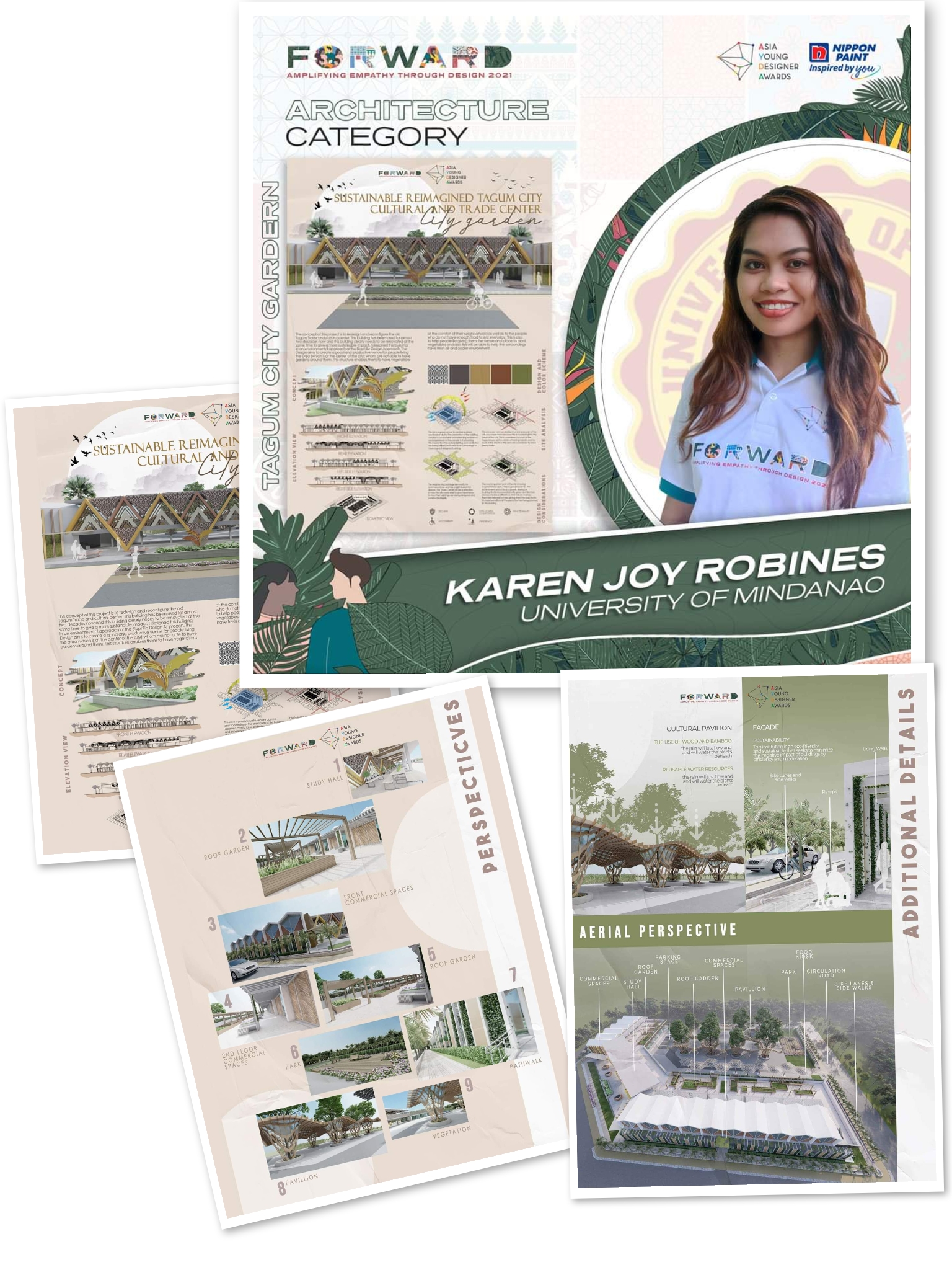 For Interior Design panel judges headed by IDr. Ivy Almario and IDr. Cathy Almario of Atelier Almario. Together with IDr. Fendarie Su from Malaysia, IDr. Cara Marcelo, IDr. Chat Fores and IDr. Wilmer Lopez.
Since the mentoring and design talks reach out to unprecedented level. These sessions were offered to the students and mentors AYDA Regional coaches IDr. Michael Pizarro and Mr. Eric Cruz.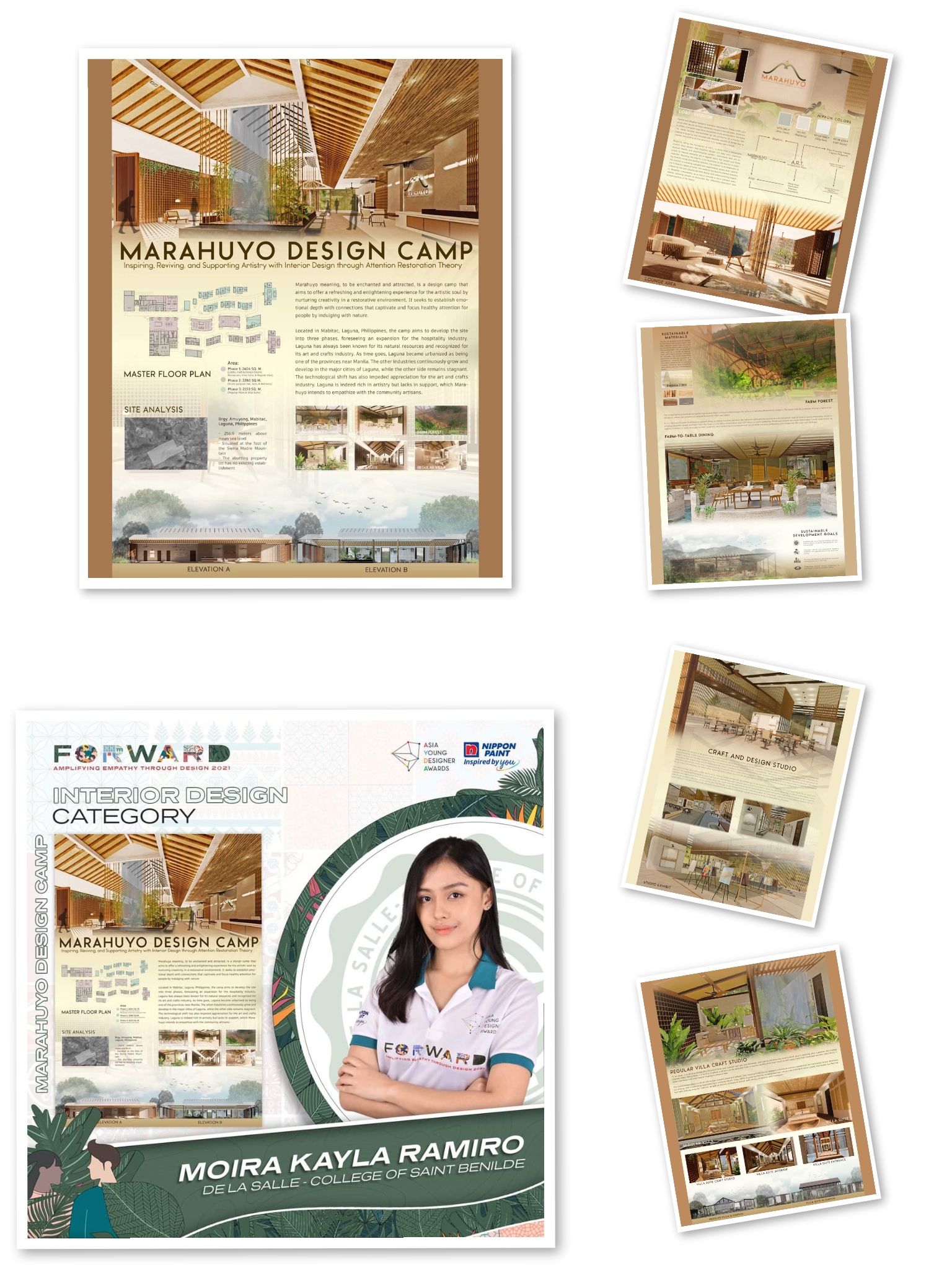 AYDA panel judges identified 10 designs in each category and decided to give special awards to awarded by Ms. Blanch Garcia and Ms. Giselle Campos of Nippon Paint. Also, they give Best Supporting Awards to 11 Schools with the most # of entries which came from Ateneo de Manila University,
Bulacan State University, De La Salle-College of Saint Benilde, Mapua University, Saint Mary's University, Technological Institute of the Philippines, University of Mindanao, University of Northern Philippines, University of San Carlos, University of Santo Tomas, and the University of the Philippines Diliman.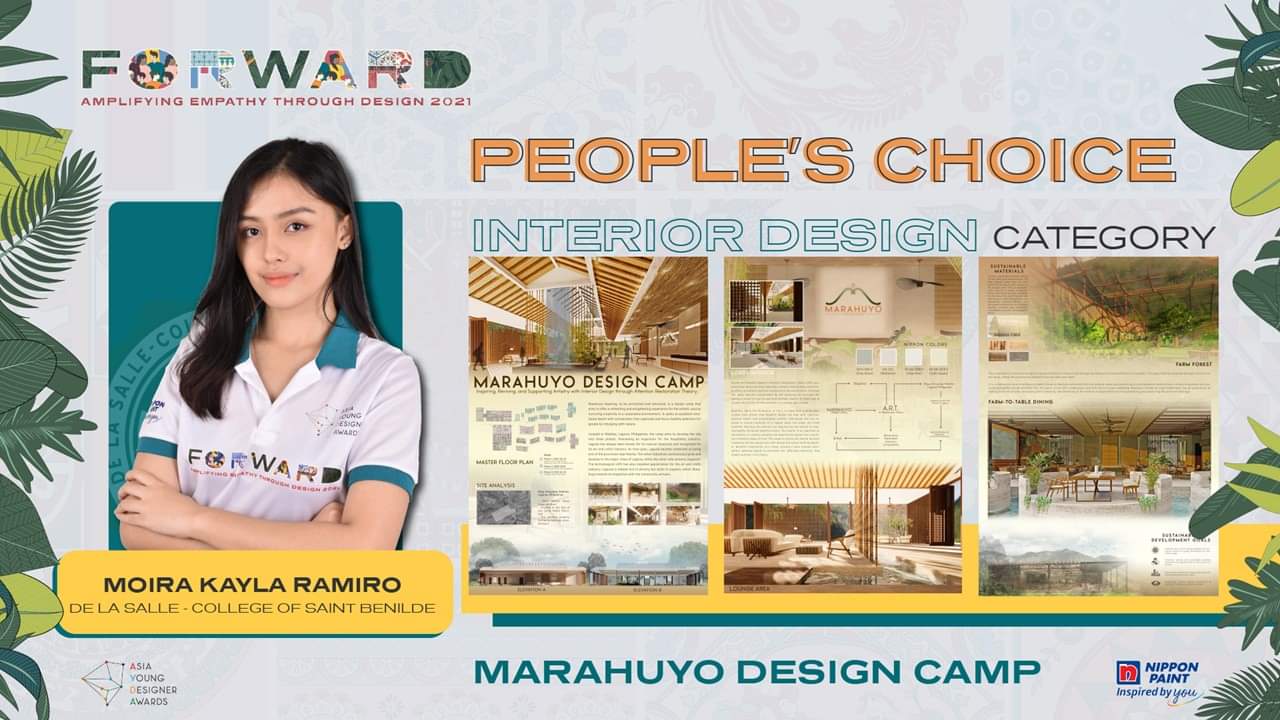 And the winner is The University of Santo Tomas (Interior Design) and Bulacan State University (Architecture). For Peoples Choice Award which is given the most votes, likes and comments in Facebook and Instagram.
Goes to Moira Kayla Ramiro of De La Salle-College of Saint Benilde (Interior Design) & Juan Paolo Aguilar of Technological Institute of The Philippines Quezon City (Architecture).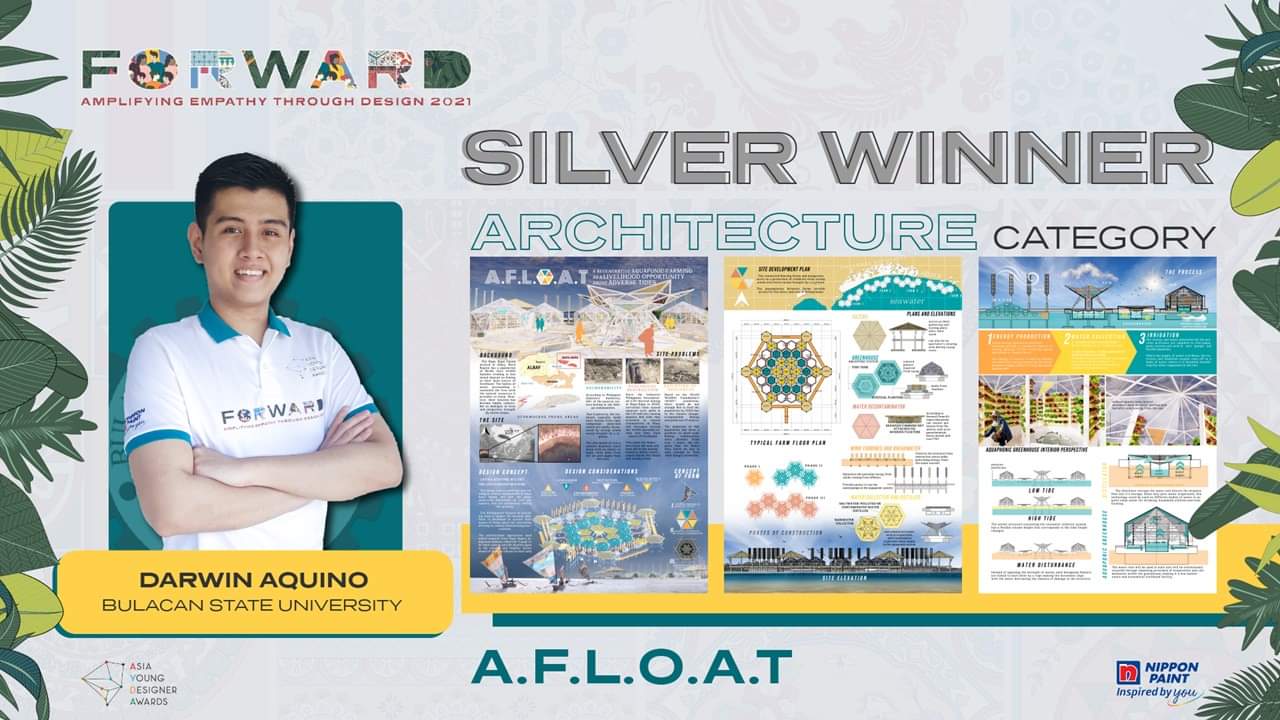 Best Colour Choice Award with the finalist who uses the best color on its design goes to Mary Margareth Calvo of De La Salle-College of Saint Benilde for ADALLAY PAVILLION (Interior Design) and Fitzgerald Eyas of Ateneo de Davao University for LAUT (Architecture).
Best in Green Innovation Award is given to the sustainable development goals of the United Nation goes to Kizzie Marie Pacaro of the University of San Carlos Cebu (Interior Design) and John Gabriel Espiritu of De La Salle-College of Saint Benilde for Habi-Nidus (Architecture).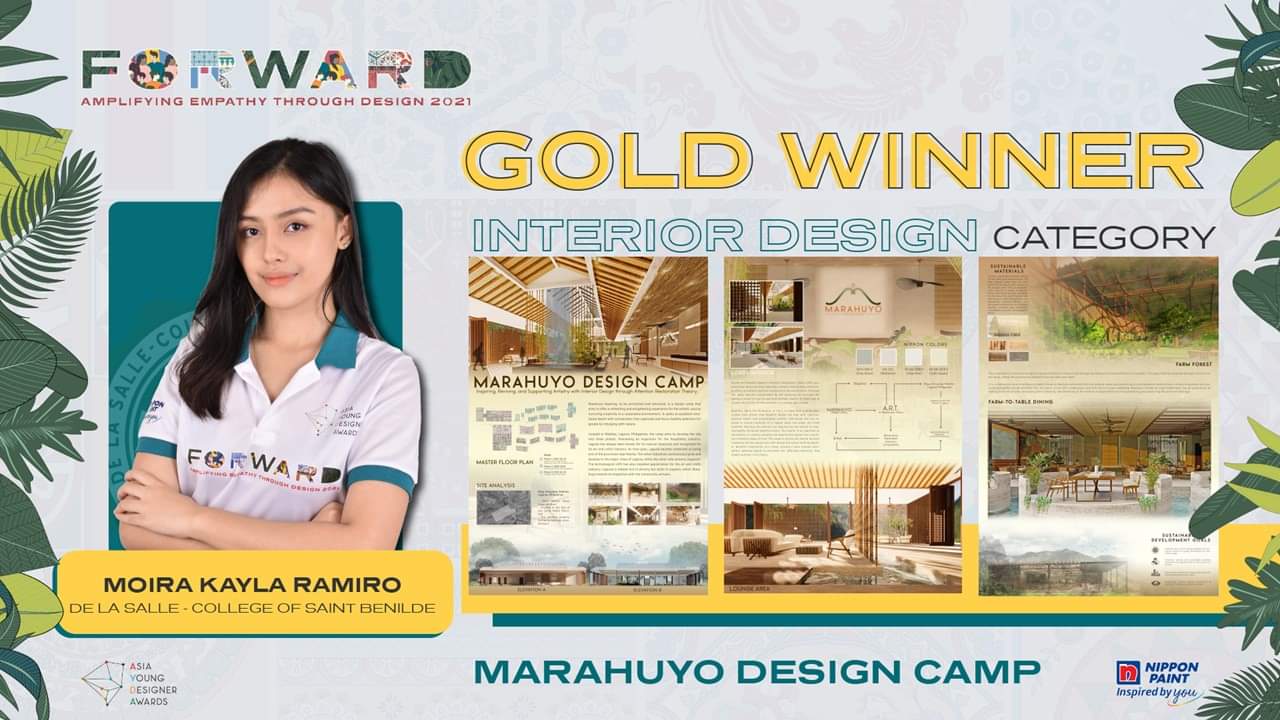 And the Major Award goes to Silver Nuri Hong of De La Salle-College of Saint Benilde for NAMNAMA COMMUNITY HUB (Interior Design) and Darwin Aquino of Bulacan State University for A.F.L.O.A.T. (Architecture).
And the Gold Winners will be given a chance to compete with other countries is Moira Kayla Ramiro for Marahuyo Design Camp. Her mentor, IDr. Candice Arboleda is awarded the Best Mentor Award while her school, De La Salle-College of Saint Benilde receives the award for Best School/University.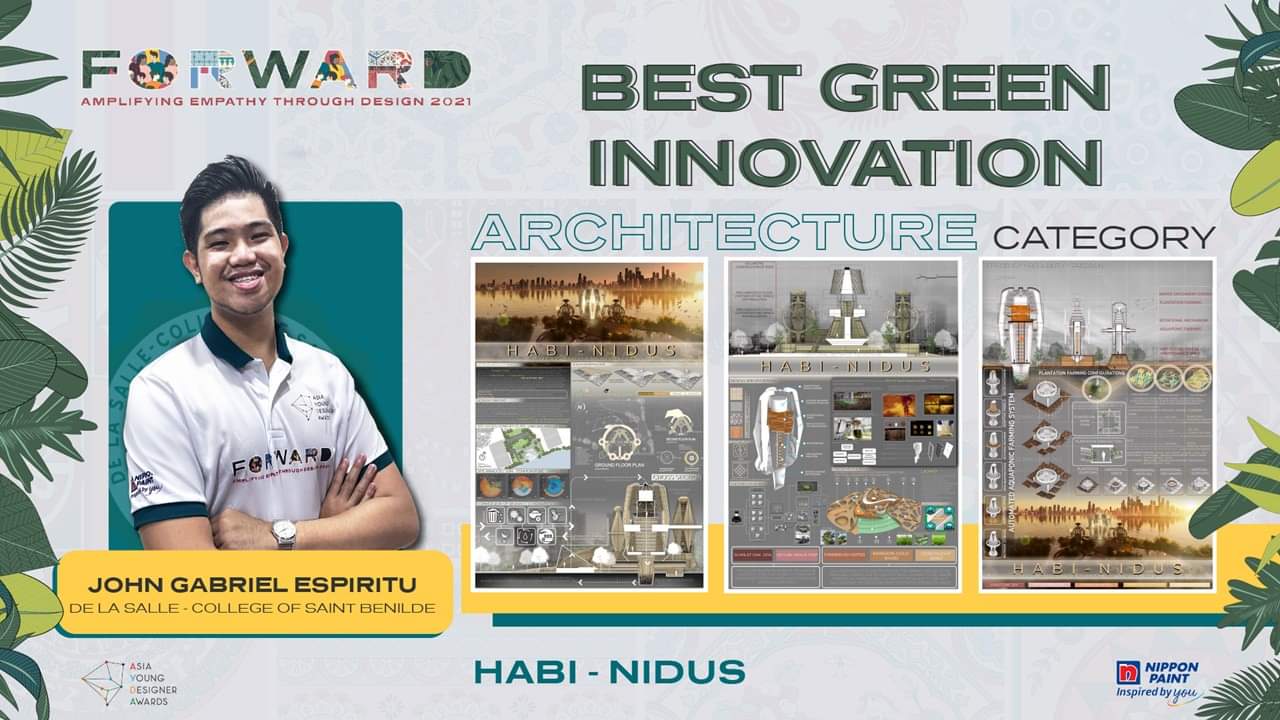 In Architecture the Gold Award is given to Karen Joy Robines for Tagum City Garden.  Her school, the University of Mindanao receives the award for Best School/University while her mentor, Ar. Matias Baring receives the award for Best Mentor.
Congratulations to all the winners and More power to Asia Young Designer Awards!