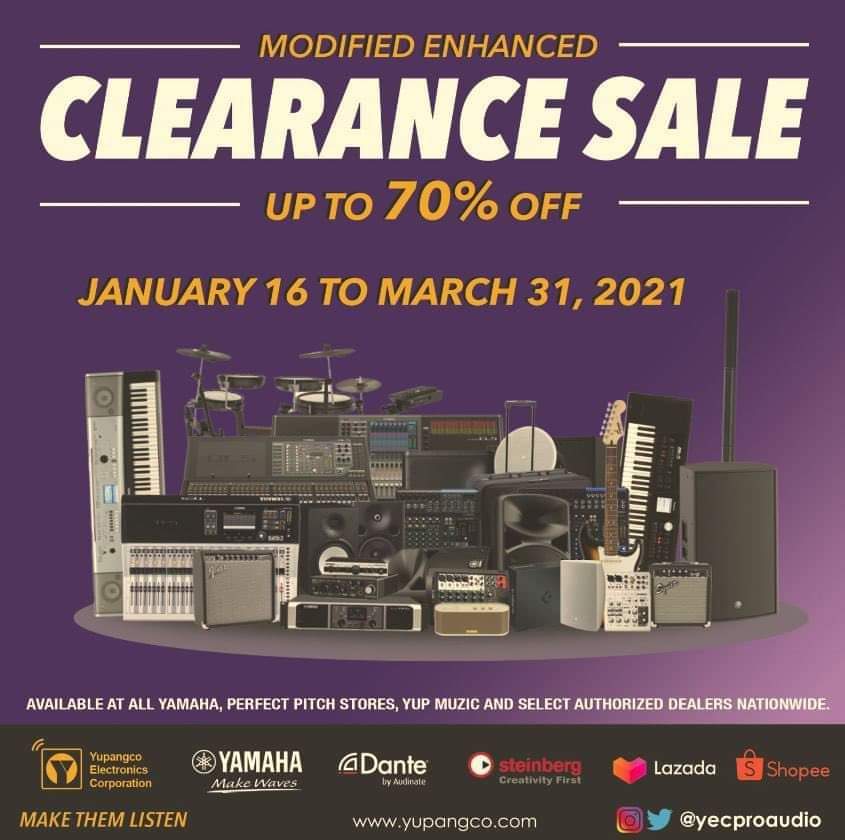 Featured Product: YAMAHA Stagepas 400BT/600BT Portable P.A Speaker System
All the World's YOUR Stage
Take advantage and own the new Stagepas 400BT / 600BT portable P.A speaker sound system. Easy to set up, ideal for a range of small to mid-size environments, from live music performance and party/DJ events, to BGM playback or speech applications both indoors and outdoors.
Come and take advantage of the "YEC CLEARANCE SALE PROMO 2021" from January 16 – March 31, 2021!! Aside from the special offer of up to 70% discount on select Yamaha products, inquire about our FREE audio system design, FREE diagnosing on your existing audio system, FREE Preventive Maintenance, FREE product training / seminar, special Mixer Trade-In program, and Easy Pay installment program.
Choose also from a huge selection of musical instruments. For more information about "YEC CLEARANCE SALE PROMO 2021" and other YEC products, you may contact us at 8899-9757 / 8899-9758 / 8899-9759.
You may also log on to www.yupangco.com or inquire on our LinkedIn, Facebook, Instagram, Twitter account: Yupangco Electronics Corporation or e-mail yupangcoelectronics@yupangco.com.
#Music
#Electronics
#YupangcoElectronics