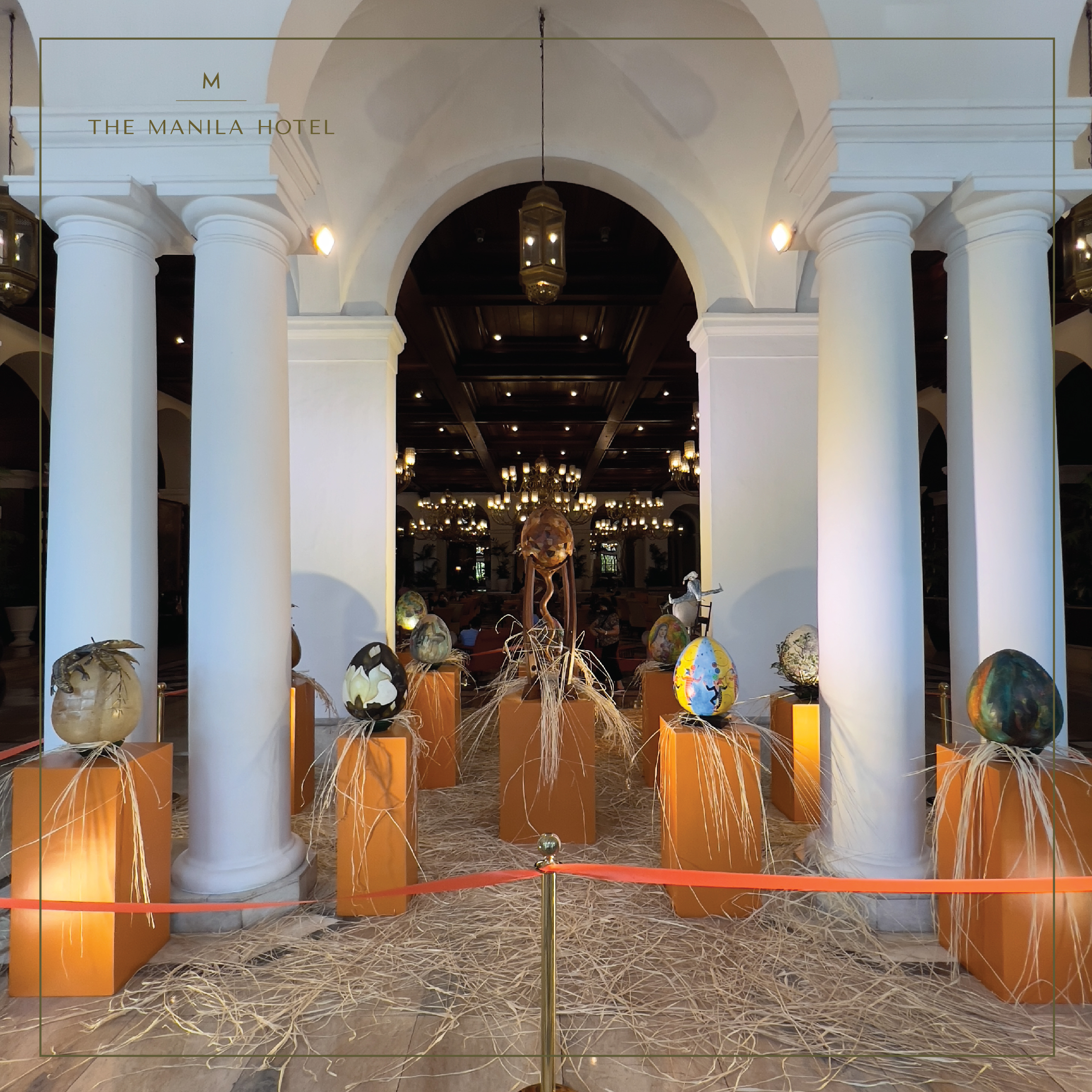 For the forthcoming Easter season, The Manila Hotel, in partnership with Manila Bulletin, brings back HATCH – a one-of-a-kind showcase of artfully crafted Easter eggs.
Displayed as a focal point of the Grand Lobby of the hotel, guests will be treated to a delightful display of novel collaboration of Filipino artists.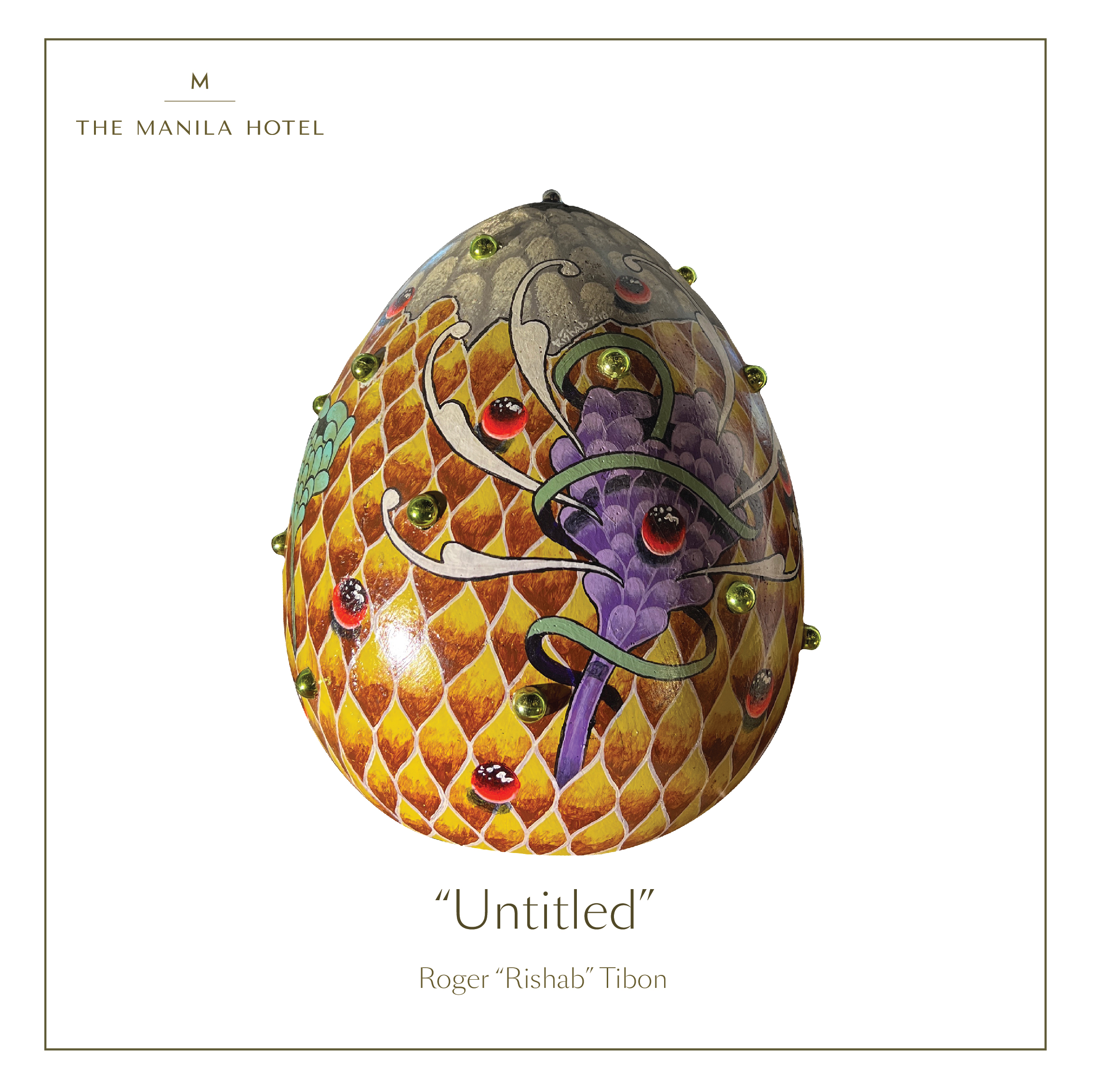 With the aim to promote the local art scene and highlight the creative genius of local artists, HATCH: The 5th Edition features 18 uniquely customized acrylic eggs showcasing multitude of creative
styles and distinct personalities of Filipino contemporary artists who come from different disciplines. Just as the artists adapted their respective unique styles of mixed media, each Easter egg has a different story to tell.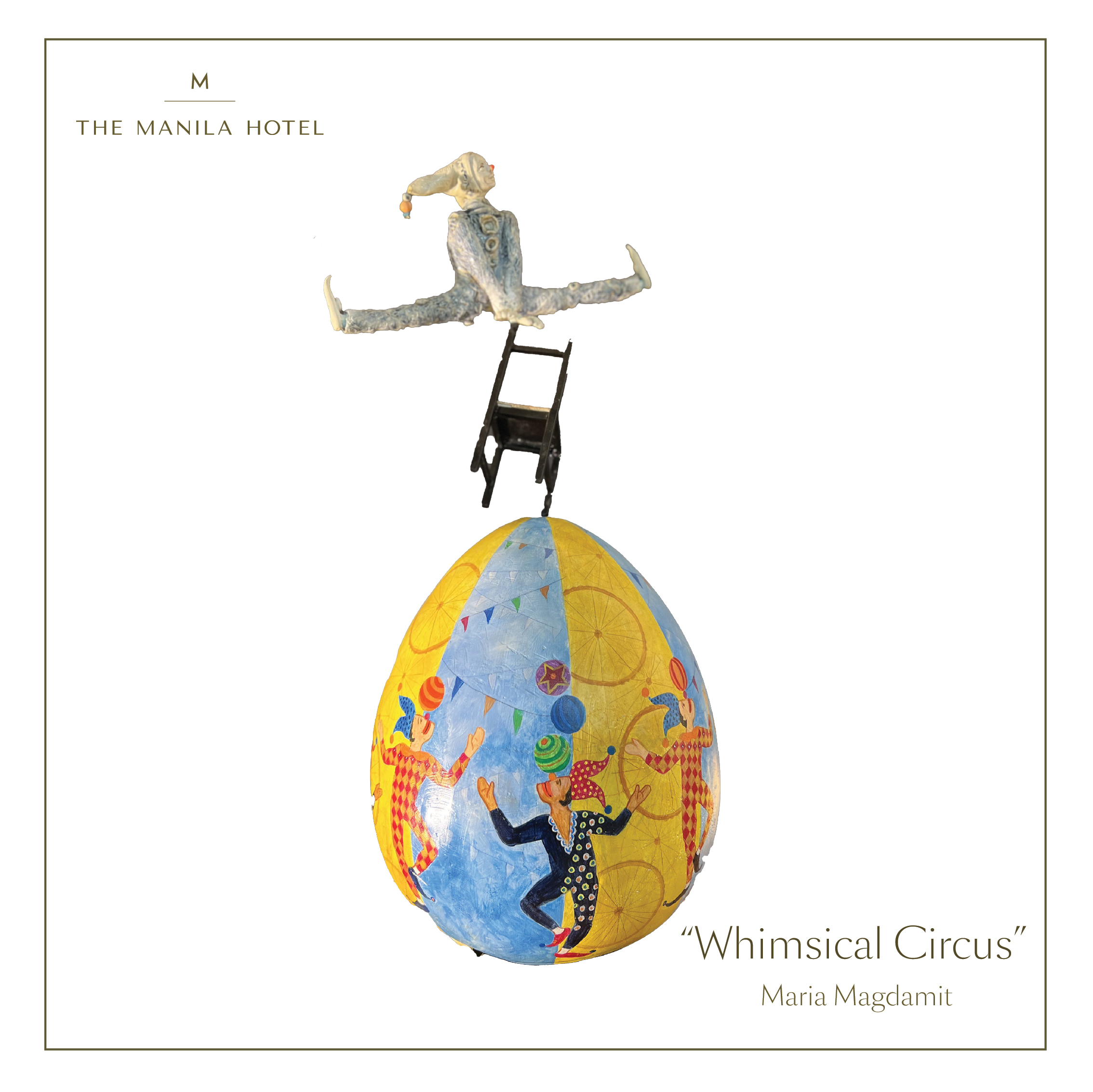 Featured artists include: Addie Cukingnan, Agi Pagkatipuna, Al Perez, Aner Sebastian, Carlito Ortega, Carlo Magno, Cindel Tiausas, Carlos Cee Cadid, Demet dela Cruz,
Migi Sebastian, Egai Fernandez, Emmanuel Nim, Jinggoy Salcedo, Margie Organo, Maria Magdamit, Migs Villanueva, Monnar Baldemor, Reen Barrera, Remy Boquiren, Roger "Rishab" Tibon.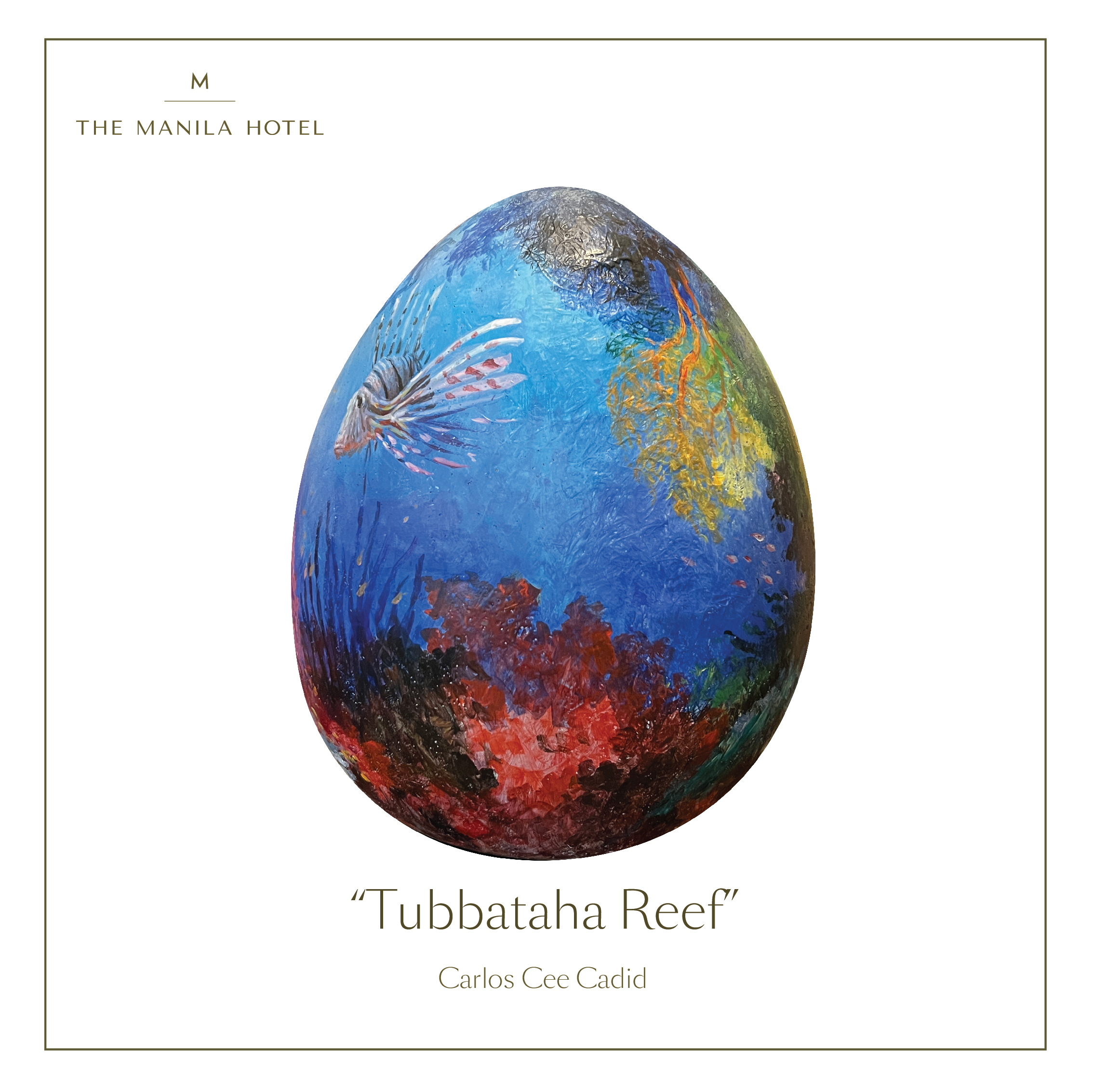 In 2020, Manila Bulletin won the gold award for HATCH during the 55th Anvil Awards. The exhibit moved from city to city where visitors were introduced to an exceptional showcase of Filipino artistry.
HATCH will be on display at the Grand Lobby of The Manila Hotel until April 23, 2023.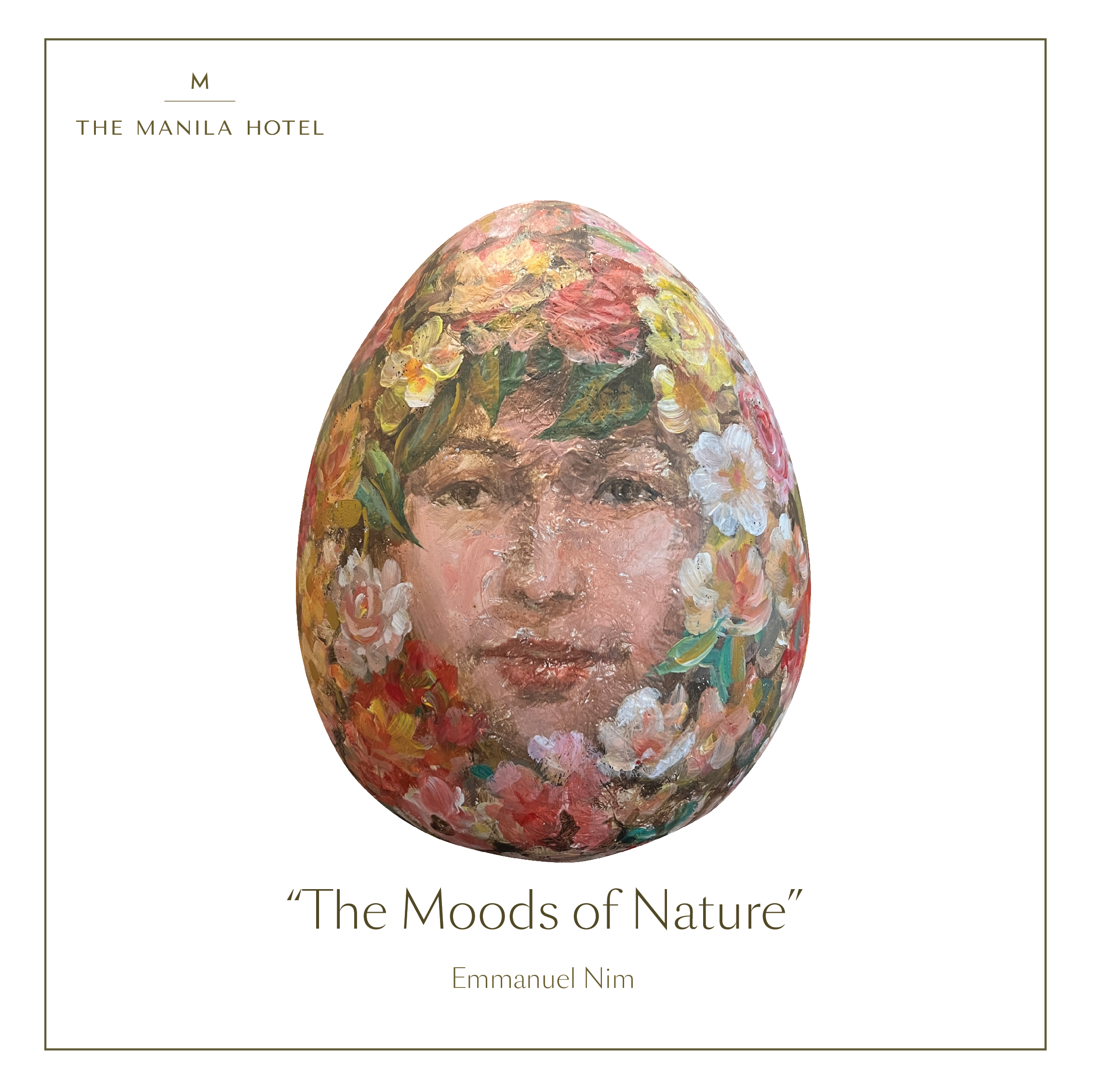 About The Manila Hotel

The Manila Hotel is situated in the heart of the City of Manila. Defined by its history, elegance, and world-class service, The Manila Hotel maintains to be the choice hotel of the most distinguished clientele.
Over the years, The Manila Hotel continuously provides the best services and amenities for a truly memorable experience. It has more than 515 well-appointed rooms and 22 function rooms.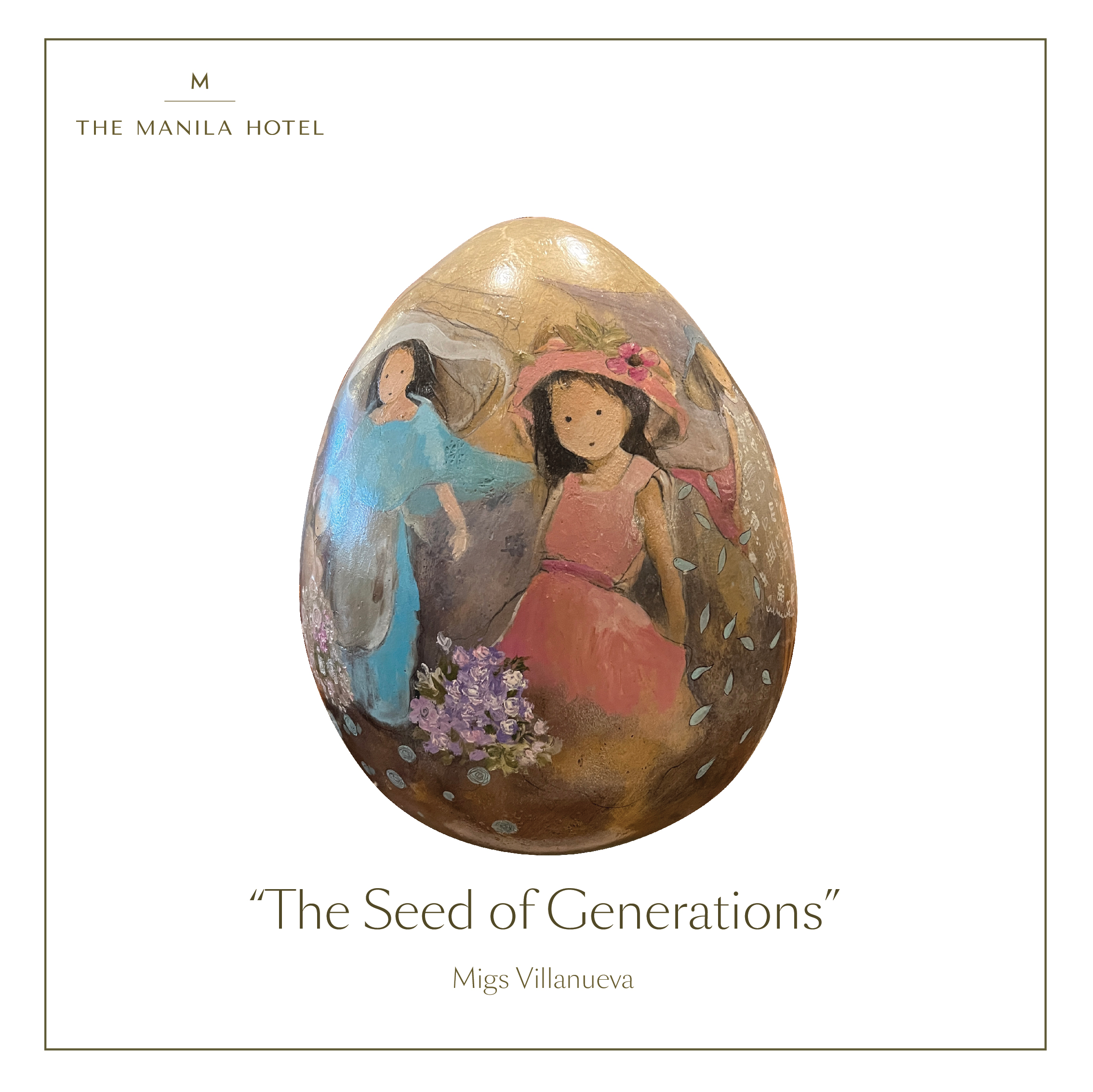 Apart from these, the hotel offers five-star relaxation and wellness experiences with The Manila Hotel Spa and Health Club. It has 6 dining outlets, each offering a unique culinary adventure: Café Ilang-Ilang which is a favorite spot for its
extensive selection of International buffet delights; Champagne Room with its Old European style fine dining and also hailed as the most romantic room in Manila—it features European cuisine in a posh, fine-dining setting; Tap Room,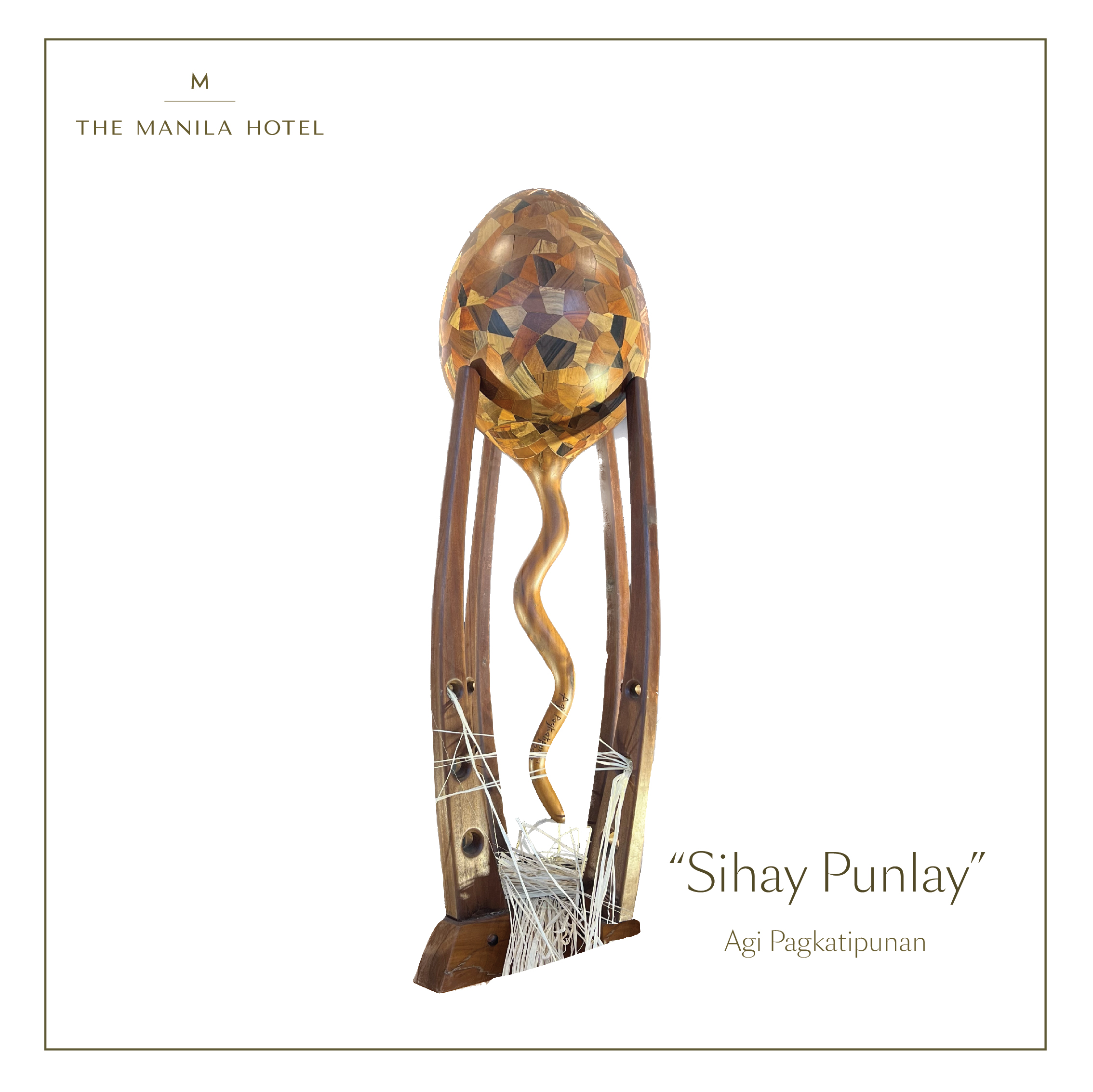 an Old English pub-inspired outlet where one can enjoy an evening of live music; Lobby Lounge which is ideal for casual dining, aperitif, post-dinner nightcaps, or leisure
meetings; Red Jade, a fine dining restaurant that serves authentic Chinese cuisine; and Delicatessens that offers the hotel's signature pastries, breads, chocolates, and pralines.