Starting in Batangas, Lumina has made its round in Calabarzon with 11 projects running from Rizal to Quezon. Now, to complete its presence in the region, it finally introduced Lumina Calauan, the first Lumina Homes in Laguna.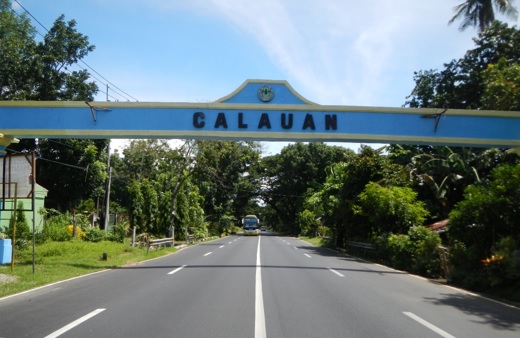 Welcome to Calauan, Laguna
Located in Barangay Masiit in Calauan, Lumina Calauan is a nine-hectare residential development that merges the beauty of Mount Makiling in the west and Laguna Bay in the east. There are two enclaves, however, only the first phase is currently open with over 500 total saleable house and lot units.
Led by Ms. Armela Ruiz, Lumina South Luzon Division Head, Lumina Calauan held the groundbreaking ceremony for its Phase 1 Development.
She was joined by the project's marketing staff and accredited sellers who have been looking forward for Lumina to open in Laguna after the successful developments in the adjacent provinces.
Lumina Calauan is one of the projects that will fully offer the enhanced two-storey homes with carport provision: Adriana Townhouse with 44 sqm. homespace that can accommodate up to two bedrooms, and the Athena Complete—offered in duplex and single firewall house type—with 53 sqm homespace and has three bedrooms and provision for one family area.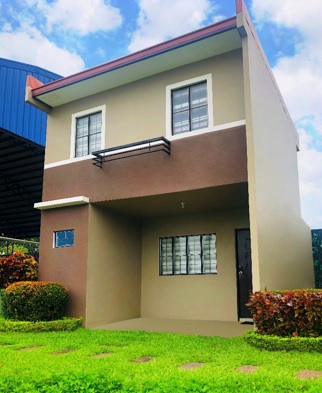 Lumina Homes' Athena Single Firewall House Model
Homeseekers looking for a fresh place in Laguna will also be glad to know lot cuts are now made bigger at minimum of 63 sqm. for Athena. This is in line with Lumina's promise to offer homes with bigger spaces and better natural ventilation.
The house model comes with ceramic tiles on ground flooring, ceiling, and interior paint. This is perfect for busy families with toddlers, as they can move in and settle faster and easier with the ready-made enhancements.
The homes are also built using cast-in-place or reinforced concrete system so you can be assured that your home is disaster-ready, has high level of strength, insect-resistant, and has sound-blocking ability.
Lumina Homes are known for being community-centric, with beloved amenities catering to all kinds of families. In the future, Lumina Calauan will be equipped with these offerings, which include a guarded entrance with CCTV, basketball court, mini gardens and playground and reserved open spaces for commercial.
If you are coming from Manila, take SLEX and exit at Calamba. Pass by the scenic roads of Los Baños and Bay, then turn right to A. Marfori Road until you reach the Lumina Calauan subdivision entrance.
For more information, visit lumina.com.ph or contact (0917) 629 6523.