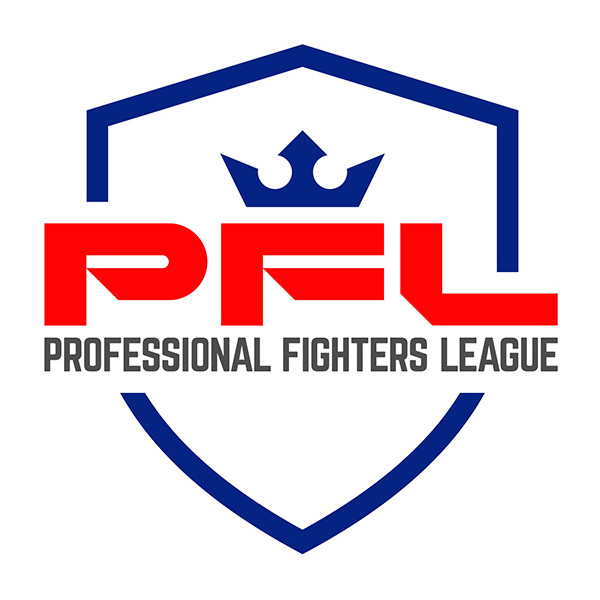 Watch LIVE on ESPN starting at 9:00 PM ET
Stream LIVE on ESPN+ starting at 6:00 PM ET
Live Link to Full PFL 1 Assets
LAS VEGAS, NEVADA – The Professional Fighters League, the fastest growing and most innovative sports league in the world opens the 2023 PFL Regular Season tonight with PFL 1, featuring bouts in the Featherweight and Light Heavyweight divisions. PFL 1 takes place at The Theater at Virgin Hotels in Las Vegas, Nevada.
Featherweight Bout: Brendan Loughnane (25-4) vs. Marlon Moraes (23-11-1)
Tonight's main event features 2022 PFL Featherweight Champion Brendan Loughnane of the United Kingdom taking on former World Series of Fighting Champion Marlon "Magic" Moraes of Brazil.
One of the most inspiring stories to emerge from the 2022 PFL Regular Season was Loughnane's journey to the PFL championship. After coming up short in each of his first two seasons in the PFL, Loughnane put together a stellar 2022 campaign, with wins over Ago Huskic, Ryoji Kudo, and Chris Wade.
The Manchester native capped the season off with a scintillating TKO victory over Bubba Jenkins in the finals to finally capture the PFL title and take home the million-dollar purse. Tonight, Loughnane begins his journey toward back-to-back titles.
Making a homecoming of sorts, Moraes was one of the PFL's big-name acquisitions during the off-season. The former World Series of Fighting Bantamweight Champion has notable wins over the likes of John Dodson, Aljamain Sterling, Raphael Assuncao, and Jose Aldo.
Last year, Moraes made his PFL debut but absorbed a shocking TKO defeat to Sheymon Moraes. Tonight, "Magic" makes his Regular Season debut and looks to bounce back at the expense of last season's champion.
Light Heavyweight Bout: Rob Wilkinson (17-2) vs. Thiago Santos (22-11)
In the co-main event, 2022 PFL Light Heavyweight Champion "Razor" Rob Wilkinson of Australia welcomes former world title challenger Thiago "Maretta" Santos of Brazil to the PFL SmartCage.
Competing just his first PFL season, Wilkinson put every 205-pounder in the league on notice, as he tore through the Light Heavyweight division, knocking each one of his opponents out en route to the title and the million-dollar payday.
None of Wilkinson's first four PFL bouts went past the second round, and he plans to continue that trend tonight when he meets the toughest test put in front of him so far in the PFL.
Another one of the PFL's major off-season acquisitions, Santos notably went the distance against Jon Jones. While "Maretta" ultimately came up short, many believed that he had done enough to take the title home that night.
Santos' impressive resumé also includes victories over the likes of Nate Marquardt, Jack Hermansson, Anthony Smith, Kevin Holland, Jan Blachowicz, and Johnny Walker. Tonight, he makes his PFL debut and immediately gets to test himself against the league's best 205-pounder.
Light Heavyweight Bout: Krzysztof Jotko (24-6) vs. Will Fleury (11-3)
Further action sees a pair of highly-touted light heavyweights go head to head, as Poland's Krzysztof Jotko meets Ireland's Will Fleury.
Seen by many as a legitimate top contender for the PFL Light Heavyweight crown, Jotko comes to the league nearly a decade competing in the UFC. During his time inside the Octagon, Jotko notched wins over the likes of
Tamdan McCrory, Thales Leites, Marc-Andre Barriault, Eryk Anders, and Gerald Meerschaert. Tonight, he makes his light heavyweight debut with the hopes of moving closer to the PFL title and the million-dollar purse.
Fighting out of the famed SBG Ireland stable alongside Conor McGregor, Fleury will be looking to make a name for himself on the PFL's global stage.
Fleury has had stints with BAMMA, Brave CF, Bellator, and UAE Warriors before making his SmartCage debut in a showcase fight last season. Tonight, Fleury looks to follow up his debut win with an even bigger win in the 2023 PFL Regular Season.
Featherweight Bout: Movlid Khaybulaev (19-0-1) vs. Ryoji Kudo (11-4-1)
Also on the card, 2021 PFL Featherweight Champion Movlid "Killer" Khaybulaev of Russia takes on 2022 semifinalist Ryoji Kudo of Japan.
Without a doubt one of the most dominant fighters to ever enter the PFL SmartCage, Khaybulaev is undefeated in 20 professional bouts, and is undefeated in the PFL. In 2021, "Killer" Khaybulaev dominated the likes of two-time
champion Lance Palmer, Brendan Loughnane, and Chris Wade en route to the PFL title. Khaybulaev sat out all of last season with an injury, but he makes his return tonight and is on a mission to regain the title that he once held.
Last season, Kudo came within two wins away from capturing the PFL Featherweight Championship. Kudo heads into tonight's bout with a major opportunity to prove he's a legitimate contender by taking down one of the league's most dangerous 145-pounders.
Featherweight Bout: Chris Wade (22-8) vs. Bubba Jenkins (19-6)
Kicking off the card is a headliner-worthy featherweight rematch between 2021 runner-up Chris "The Long Island Killer" Wade and 2022 runner-up Bubba "Bad Man" Jenkins.
A member of the PFL roster since 2018, Wade has never missed out on the postseason, clinching a spot in the playoffs in his first two seasons as a lightweight, and then in the last two as a featherweight.
In 2021, Wade went all the way to the finals but ultimately came up short of achieving his goal of becoming PFL champion. Tonight, Wade begins his fifth PFL season with the hopes of returning to the postseason and finally becoming PFL Champion.
Entering his third PFL season, Jenkins has finished as semifinalist and runner-up in his first two seasons, respectively. Tonight, "Bad Man" enters the SmartCage with retribution on his mind, as he faces the man that denied him a spot in the finals in his maiden PFL season.
COMPLETE PFL 1 FIGHT CARD:
ESPN Card
Featherweight:
Brendan Loughnane vs. Marlon Moraes
Light Heavyweight:
Rob Wilkinson vs. Thiago Santos
Light Heavyweight:
Krzysztof Jotko vs. Will Fleury
Featherweight:
Movlid Khaybulaev vs. Ryoji Kudo
Featherweight:
Chris Wade vs. Bubba Jenkins
ESPN+ Card
Light Heavyweight:
Marthin Hamlet vs. Mohammed Fakhreddine
Light Heavyweight:
Josh Silveria vs. Sam Kei
Featherweight:
Alejandro Flores vs. Daniel Torres
Featherweight:
Gabriel Braga vs. Jesus Pinedo
Light Heavyweight:
Delan Monte vs. Ty Flores
Light Heavyweight Showcase Bout:
Cory Hendricks vs. Impa Kasaganay