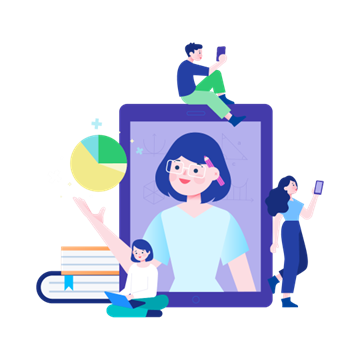 Manila, Philippines – October 04, 2022 – It may be a challenge to conduct a conducive environment for different types of learners, but having ample knowledge, tools, and techniques in managing a classroom can help teachers thrive with their students in the modern classroom.
For Quipper, one of the leading education technology (edtech) platforms in the Philippines, better classroom management tools can create a safe learning environment for students while providing better organization and communication between the students and the teacher.
Quipper believes that classroom management is a breeze just by following these tips:
Communication and interaction are important 
It is crucial to have frequent communication and interaction with your students. Words of encouragement and feedback come a long way to motivate students to learn as they move their way back into the classroom.
Having a messaging platform where students can share their concerns about the subject you are teaching is vital. Quipper has a messaging feature that lets teachers regularly communicate with students. In the Messages feature, teachers can click the Pencil icon and choose Class Announcement for the entire class or use Message to send to individual students.
Create an organized environment 
The new modern and creative classroom is one where lessons, study guides, and assessments are better organized per subject and have one secure platform for students to access their assigned tasks quickly.
Do this easily in Quipper by creating a personalized class list for your students to join. Create a class by clicking the Class list tab and choosing the Create a New Class button. You can indicate the grade level and class name to quickly identify the class. Once done, click Save. Take note of the Class Code and give it to your students to join a class.
Creating an organized learning environment relieves teachers from the stress of not knowing which classes to prioritize next!
Create more engaging lessons
As a teacher, students expect you to help guide them in finding solutions to their problems. A proactive teacher can prepare engaging and exciting activities and assignments. To make it easier for your students to access these lessons, you can use the Quipper Curriculum and Assignment tab.
At Quipper, providing a healthy classroom environment is always a top priority. Quipper's all-in-one LMS has efficient tools for classroom management so that teachers can focus on what matters most—nurturing and guiding their learners.
It also helps create a conducive environment for all types of learners so they can grow and learn at the pace and level of instruction they need.
To learn more about Quipper Philippines, visit https://www.quipper.com/ph/. 
About Quipper 
Quipper Philippines is a leading global education technology company with a mission to bring the best education to every corner of the world.
Quipper aims to provide, improve, and distribute quality education, through technology, to create a world where every child is given an equal opportunity to learn and gain knowledge.