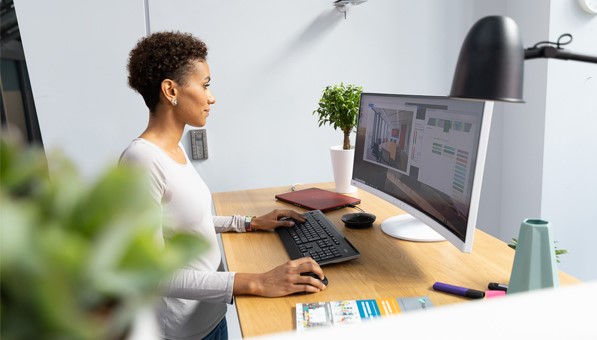 How to create a strategic interconnection between digital and workforce transformation
Makati City, Philippines – [July 29, 2021] – Amid the 'new normal,' businesses have seen the value of adopting a more flexible working setup, allowing their employees to work anytime from anywhere.
In the Philippines, remote working or work-from-home arrangements are considered an integral part of business operations, especially with the current quarantine guidelines and safety protocols set by the authorities throughout the country.
However, the many transformation programs made by companies over the past year may have created employee confusion and dissatisfaction, with the real risk of high staff turnover. For instance, the lockdowns imposed to protect the health of Filipinos resulted in a wave of job losses due to various reasons.
In Metro Manila alone, the Labor Turnover Survey (LTS) released by the Philippine Statistics Authority (PSA) revealed that for every 1,000 people employed, 107 workers in the first quarter and 120 workers in the second quarter either quit their jobs or were laid off by their employers.
For Fujitsu Philippines, Inc., among the reasons why employees quit their jobs amid the pandemic is the lack of long-term strategy in place for workforce transformation.
"Business leaders must have a workforce vision that includes measures to enable remote work performance. They need to consider reskilling the workforce, enhancing employee involvement, and addressing the cultural needs of a transformed organization," said Raul "Cricket" Santiago, President and CEO of Fujitsu Philippines, Inc.
Santiago added that business leaders must also communicate the clear benefits of transformation to employees and acknowledge, plan for, and mitigate the costs and complexities that may inevitably arise.
In its six-point Action Agenda released recently, Fujitsu also offered a blueprint for digital and workplace transformation integration to reduce risk and boost the success of transformation programs. It highlighted the need to reskill their employees to build a long-term business strategy and pay more attention to the inevitable evolution of the workplace.
"Some organizations still have a lack of understanding about what constitutes the ideal workforce. It also highlights the heavier focus on training people to be better at doing their jobs today without prioritizing the skills needed to transition the workforce to address the types of work in the post-pandemic world," said Santiago.
He added that these organizations must start investing not only in space and technology but also in programs that can help boost employee satisfaction, such as combatting 'digital fatigue' to support their workforce amid their transformation journeys.
Digital fatigue is a recognized state of mental exhaustion that occurs when people are required to use numerous digital tools and apps concurrently and continuously.
As digital transformation becomes an integral part of today's business operations, Fujitsu Philippines aims to help local businesses across various industries achieve their goals and become an adaptive enterprise. This concept enables any organization to pivot from risk, continuously add value, deliver new customer experiences, and improve operational effectiveness.
With its Fujitsu Work Life Shift campaign, the company aims to help build an adaptive enterprise. By adopting this concept, organizations can accelerate cost restructuring activities, enabling them to emerge in a more agile, resilient form. It also brings the opportunity to enhance productivity by freeing the employees to focus on creating real value, with no online or offline boundaries, while being part of a new and resilient organizational culture.
Fujitsu also offers its customers the same experience, realized with solutions incorporating know-how gained through internal practice, under three key categories, such as "Smart Working," "Borderless Office," and "Culture Change."
To learn more, visit Fujitsu Philippines, Inc.'s website at fujitsu.com/ph.
Fujitsu's Commitment to the Sustainable Development Goals (SDGs)
The Sustainable Development Goals (SDGs) adopted by the United Nations in 2015 represent a set of common goals to be achieved worldwide by 2030. Fujitsu's purpose — "to make the world more sustainable by building trust in society through innovation"—is a promise to contribute to the vision of a better future empowered by the SDGs.
About Fujitsu
Fujitsu is the leading Japanese information and communication technology (ICT) company offering a full range of technology products, solutions and services. Approximately 126,000 Fujitsu people support customers in more than 100 countries.
We use our experience and the power of ICT to shape the future of society with our customers. Fujitsu Limited (TSE:6702) reported consolidated revenues of 3.6 trillion yen (US$34 billion) for the fiscal year ended March 31, 2021.
For more information, please see Fujitsu.com/