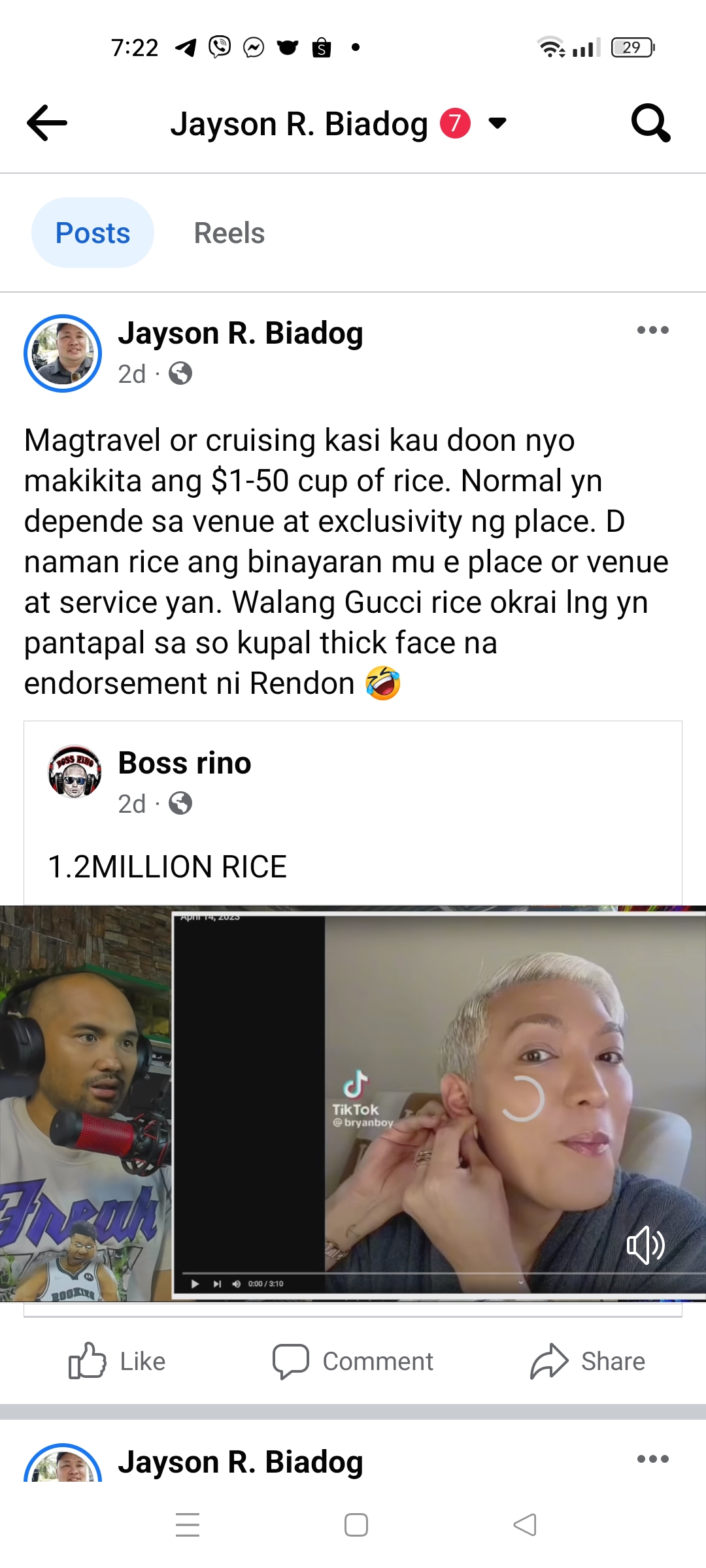 The recent social media buzz telling about motivational and gucci rice. All both are absolutely fake. These influencers should not be praise for endorsing fake representation of our national food.
Gucci a billion dollar company might sue this influencer for misrepresentation telling the public that this food product can of rice is worth 20 000 euros or 1.2 million pesos.
Although it is used for fun, homour and degrading poor peoples problem. It is still an abuse of freedom of speech. Directly hitting the poor people but also earning from them via ads or social media buzz exposure.
It is like a cock fight to make the poor people angry and rich people to be curious so that both can generate buzz and public attention. Also can earn from it via article, videos or social media ads.
As a vlogger, influencer, bloggers or social media alpha. We all have goals, but please stop telling people what is absolutely not true. Like those influencers who say gambling bought them sports car and nice houses.
Like this rice can motivate you or something. Or even making a popular brand part of that circus. It is fun, but always think if its true.
Real talk:
Magtravel or cruising kasi kau doon nyo makikita ang $1-50 cup of rice. Normal yn depende sa venue at exclusivity ng place.
D naman rice ang binayaran mu e place or venue at service yan. Walang Gucci rice okrai lng yn pantapal sa so kupal thick face na endorsement ni Rendon.