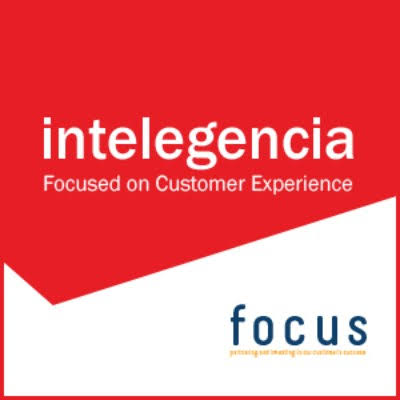 When it comes to Business Process Outsourcing or BPO Intelegencia is one of the leading HR outsourcing service provider and HR consulting services. They do help businesses by providing digital solutions that would last.
What they actually do is they do customize product architecture, data analytics and software engineering solutions. As you know we are in the modern age we always send email, stream movies and listen to music.
So they develop software solutions for that as applications where leveraged. So Intelegencia developers are busy enough when it comes to developing this modern world.
They use high quality software such as Amazon AWS, GCP and Azure over reliable and secured cloud services.
During this pandemic period we observed the trend in the retail and delivery of products increase its market value. So big companies like Amazon, Ebay, Alibaba, Shopee and Lazada were really became on demand.
Also a big danger to kill the retail store as well as supermalls industry. Because people were afraid to shop or even go outside. So they order everything online and doesn't need to go out.
Having said this, todays world would require a lot of manpower as well as order processors and app developers to meet the global demand. And I think thats what Intelegencia were made for.
So how does Intelegencia as a company overcomes covid challenge? Instead of shrinking like other company last 2020 they did actually grow.
During December which is the  last month of the year 2020. This Business Process Outsourcing company celebrates with its employees and partners. While most were cancelling this kind of moments.
Because of extreme damage and disaster, Intelegencia goes strong and celebrates its victory. Although this global pandemic brought the company a lot of hurdles.
Since March because of transportation shutdown and new normal guidelines. Being strictly implemented by the government.
May delay or even cut company's daily productivity. But not for Intelegencia. They are actually a problem solver. Creating and focusing on solutions one step at a time.
When the Government ordered the lockdown. Intelegencia proves that they are smarter than this rule or any pandemic disaster. They execute solution as they support and mobilized thier work from home remote employees.
And offer transportation service shuttle to its employees who is based in office. They made an ideal shift right on time on how to take care and make thier employees smile.
I mean as the company sell its services to its internal clients. Which is their internal employees. They already anticipate their needs before they asked for it. Thats why they are always in advance and won't compromise thier deliverables to thier partners and clients.
The organization's  overall productivity. Thankfully impowered our country via company called Intelegencia powered through by creating solutions one step at a given time.
Covid can be so boring that it can cause mental illness. So to make thier people happy they did a lot of engagement activities such as fitness challenge, superheroes contest, music, quiz and year end party.
As soon as most of the business became unavailable they are just there. Showing the value of reliability over crisis, because of this pandemic, they are just there show up and get the job done.
Just recently, the team also invested in its very own shuttle vehicles. As they stay true to thier words of uninterrupted service.
Which is actually the reason why they from from 300 to 500 this year. With 62% client growth and aside from that they also give donations and program to our kababayans. A good model as they say sharing is caring program.
I didn't know if we were going to survive as a company [and] as a group. But thankfully, Intelegencia globally survived. Intelegencia Philippines did outstanding this year," shares Founder and CEO Perry Chaturvedi.
This like an ideal company for me who really cares to its employees. As well as keep its promises to its partners. A company that you can truly trust that extends its helping hand as much as possible.