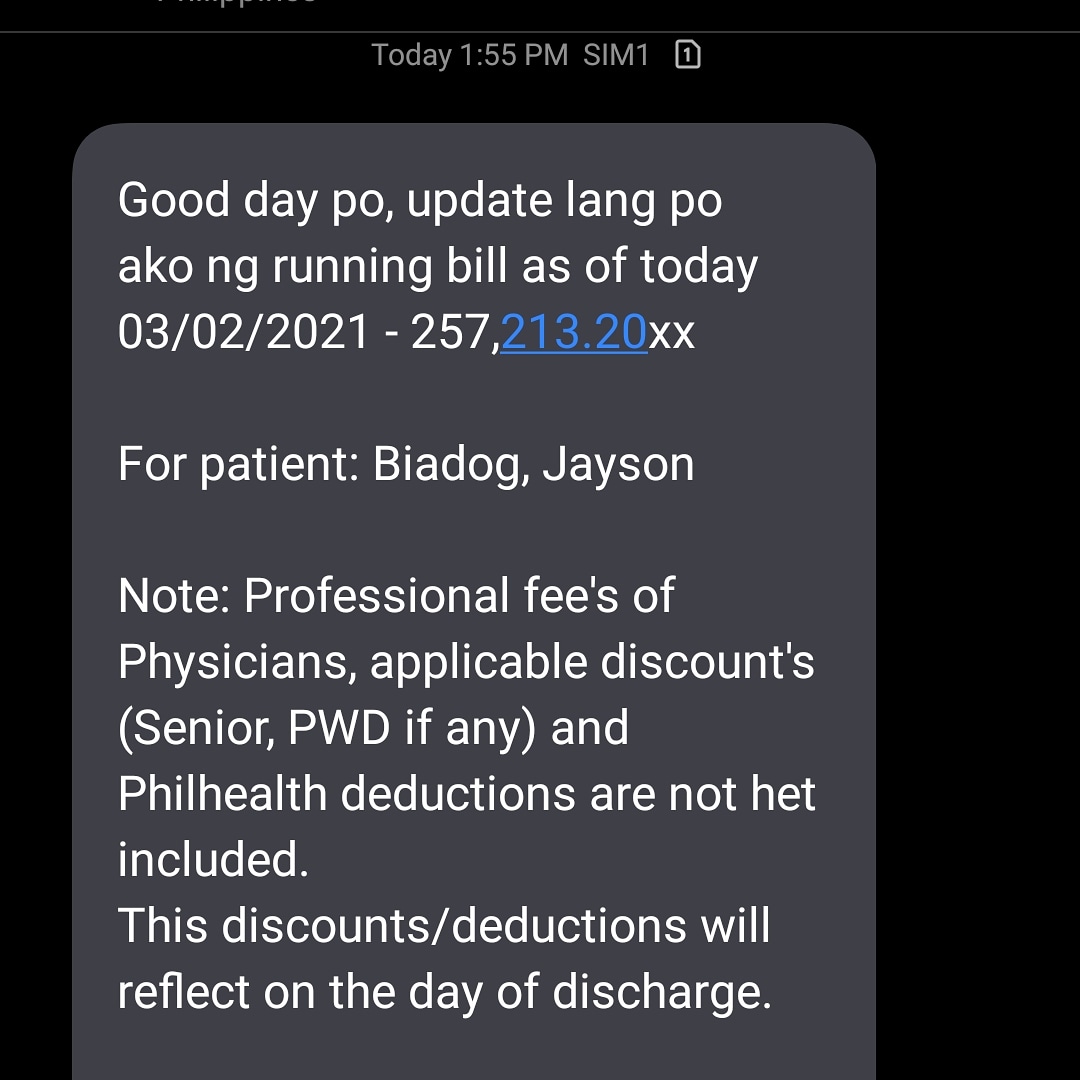 I was admitted in VRP hospital last Feb 25 and Feb 26 until now March 2 my result in covid19 was positive.
Prior to that I was bedridden for 3 days. The only thing I called a trycycle from my room is because I was couging real bad I thought Im gonna die.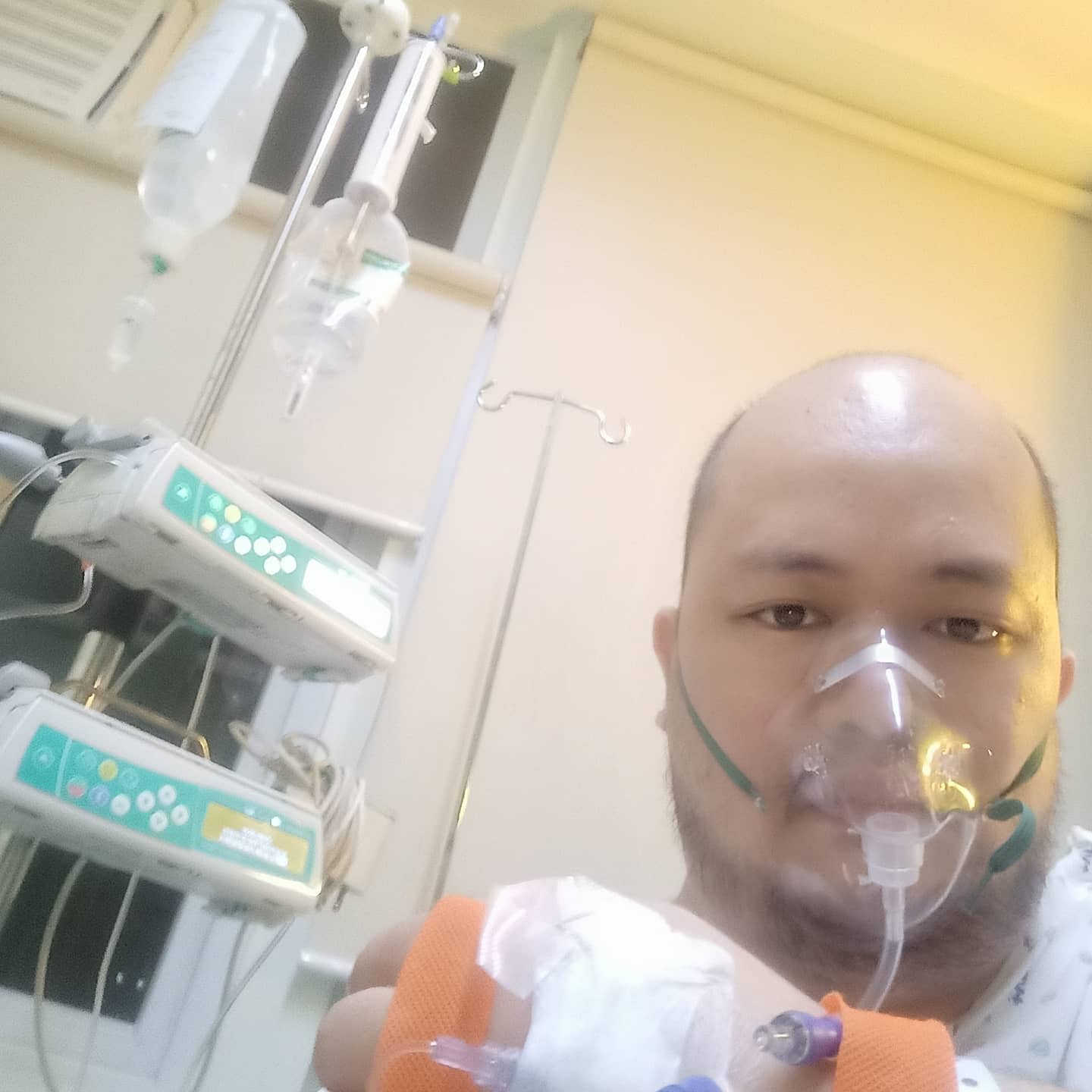 So I rushed myself alone to nearest hospital which is just 5h meter away from my room.
I never thought it was that expensive till day 2 my running bill was 92k plus pro fee. Inside myself no way i should spend 50k a day for a week or 2 in this hospital.
5 nurse trying to convince me to stay, I wont even listen to them even i didnt inform my family. I dont want them to be in a mountain of debt or burden because of me.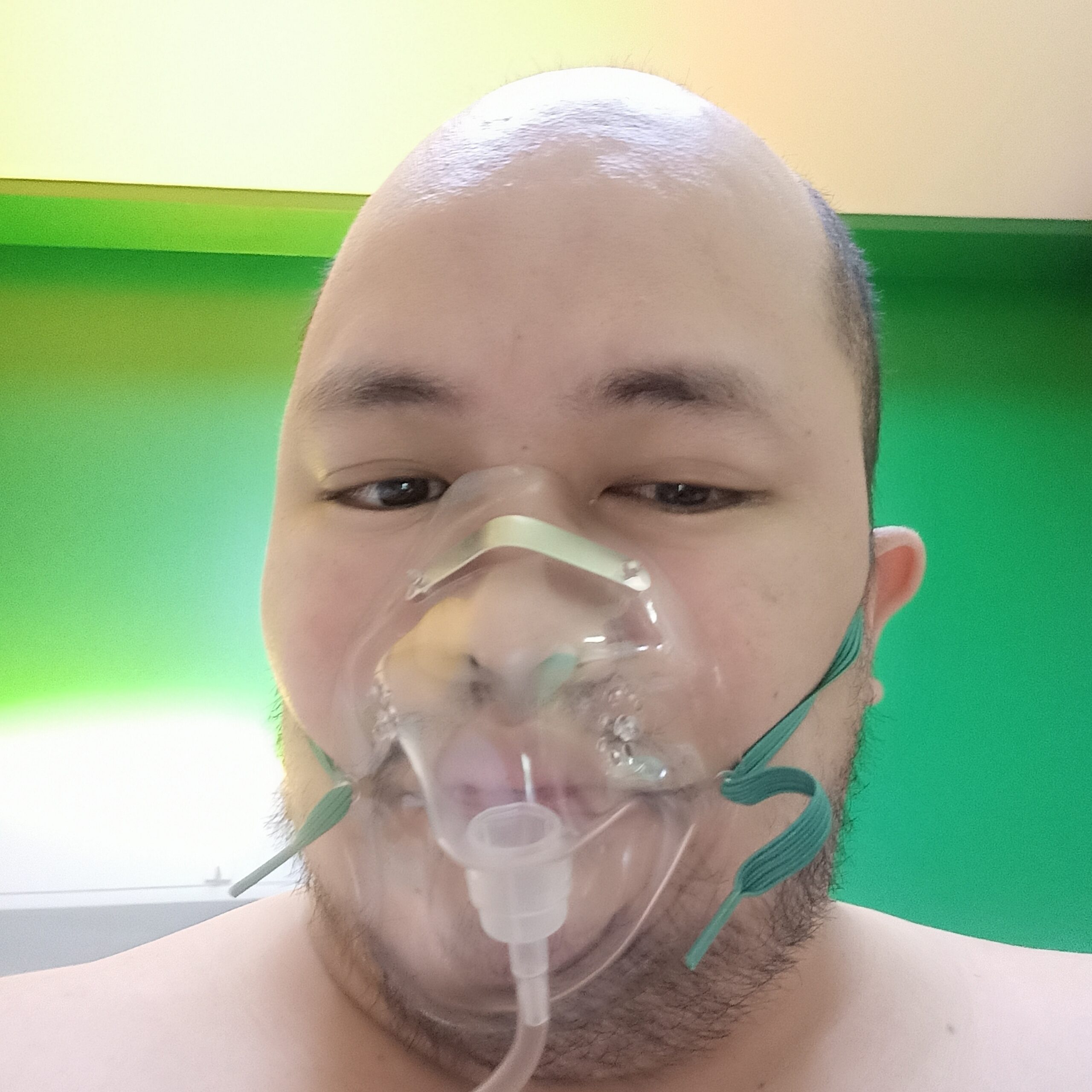 Im the one who pay for their healhtcards, grocery and college studies even babies in the province. Local n foreign asia euro travels even cc before.
Theirs no way they can do the other way around. I dont take advantage of the poor because my family is poor.
Instead i help them with all my might for them not to be discriniminated as a farmer, security guard or fruit vendor.
To see the better world. By working real hard and eating my pride 12 hours multiple jobs everyday for the past 17 years. So I planned to transfer to Manadaluyong City Govt to get the treatment for free.
Only 1 hero nurse asked me when I removed your oxygen you almost collapsed. What if you die in transit? Then gave me 30mins to change my mind.
Then I decided to stay no matter half or million it maybe just to stay alive. And several times i thought im dead already thanks to the nurses, machines ang expensive drugs.
Also to people who helped me you will never be forgotten.
If i passed this, i will make this as an advocacy to let no one even construction worker be afraid of bill. If you got covid choose the expensive and complete facility hospital.
Dont do it at home or clinic, its very dangerous. My bill as of March 2, 2021 p257,000 please help my my gcash 09279896797 or paypal jbiadog@yahoo.com
Or bank transfer via BDO Jayson R. Biadog Acct No 001380761377