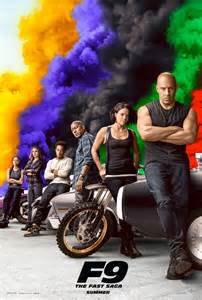 The recent news this week stating that the 25th Bond film No Time to Die will be cancelled this November 2020 and moved to April 2021. As well as Fast and Furious 9 will be moved to May 2021 makes no sense to me.
Its like you can't delay the NBA championship because of the Black Lives Matter. Or the US election because of Corona Virus. I think the corona virus will stay in the next 1-2 years. So the greatest event, movie and championship on earth must go on.
Even if we developed the Covid19 Vaccine, Its still not safe. So the show must go on as a new normal. What the Fast9 and 25th Bond producers can do is to make it available in Pay per view, Amazon or Netflix real time as what they promised. You can't delay the appetite of the fans, so the show must go on as the new normal.
You can't delay the schedule which is every 3 years, since Dr No since 1962 and The Fast and The Furious since 2001. I'm a fan of both action series our grandfather  favorites watched it for the past 7 decades and our Fast times in the past 2 decades.
Since I plotted the script of the 26th Bond Film. If not chosen Fast 10, MI, Jason Statham, Michael Bay or Jacky Chan Production may takeover.