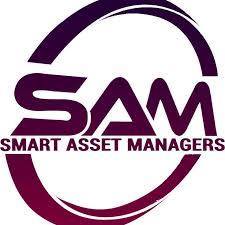 SAM founder Rommel Santos said that his subscription company aims also to shared the economy to its members. Meaning every member or subscriber becomes a member of a cooperative.
Im not an expert when it comes to Finance. But SAM founder is taking this subscription based business into the next level. That will benefit his fellow Filipino, aside from being a global business.
So members owned the SAM cooperative business to make them also part responsible for its future deals and earnings. Looks like you own a corporation with a minimum investment of $300. You just don't rely to the information given by a certain experts. But you suggest and involve yourself directly as well.
What I can see here, is that you are getting involve in the game. Meaning if the company succeed because of your contribution and investments partnership suggestion. You can owned that great business feeling.
That you've contributed to its growth. As you shared common goal as you work together with fellow members. As more minds are better than a few. It also entails a sense of responsibility as you were directly involve in making your investment grow.
You are not just putting your money. But also donating your time, sacrifice, influence and resources to make your investment as powerful as it could be. Values that you can develop, beyond putting that best assets foot forward.
Under Republic Act 6939 that created the Cooperative Development Authority (CDA),  the State shall recognize cooperatives as associations organized for the economic and social betterment of their members, operating business enterprises based on mutual aid, and founded upon internationally accepted cooperative principles and practices."
Rommel said . "I want Filipinos to benefit from whatever profit SAM will gain," For now, a subscriber of 300USDT gets rewarded of up to 15% monthly distributed daily to his SAM E-wallet account. It entails pre-development capital raising.
With a subscriber's coop membership, he then has the sense of ownership or belongingness. Another is for Filipinos to have the income opportunity or beneficiaries are the general public.
Although SAM is Melbourne Australia-registered, it will soon have a grand launch in the country after settling all its amenabilities and formalities with the Philippine government.
Santos says that Smart Asset Managers Project Developments (SAMPD), wants to disrupt a long-going business practice of some foreign companies operating in the Philippines "where they write off or deduct their taxes by bringing out money from the Philippines to avoid paying appropriate local taxes."
"This should not be the case. Let the benefit go where it should," he explains. "We are not after any tax holidays, tax breaks or tax reliefs." Santos has long announced that he wanted to contribute to bring positive changes to Filipinos' financial state.