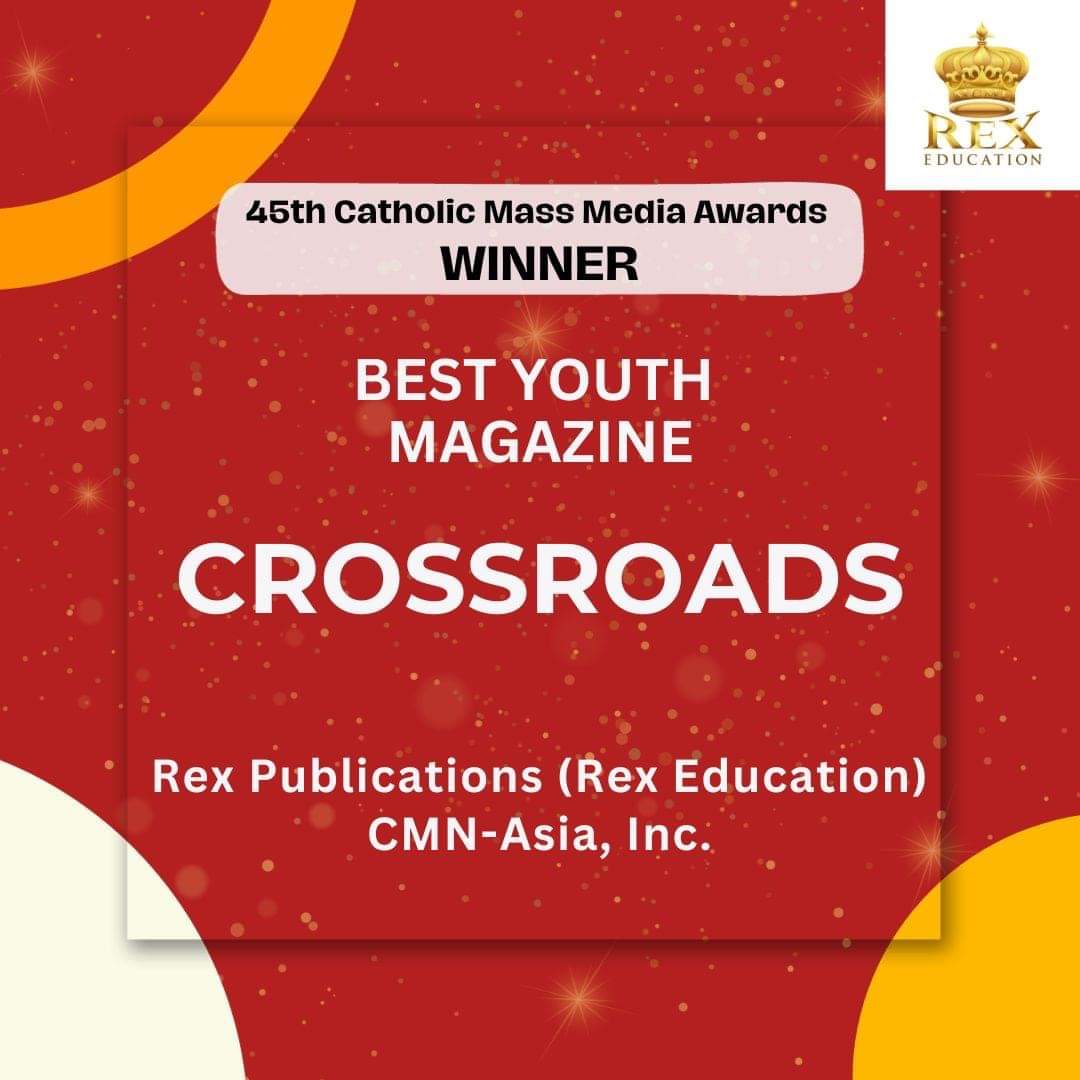 Rex Education was recently recognized at the 21st Manuel L. Quezon Gawad Parangal and the 45th Catholic Mass Media Awards (CMMA).
The Quezon Gawad Parangal is held annually in October as part of the local government's celebration of the city's founding. The 2023 awards ceremony recognized individuals and institutions who were exemplary in the fields of social work, environment and sanitation, law and justice, business and entrepreneurship, and science and technology.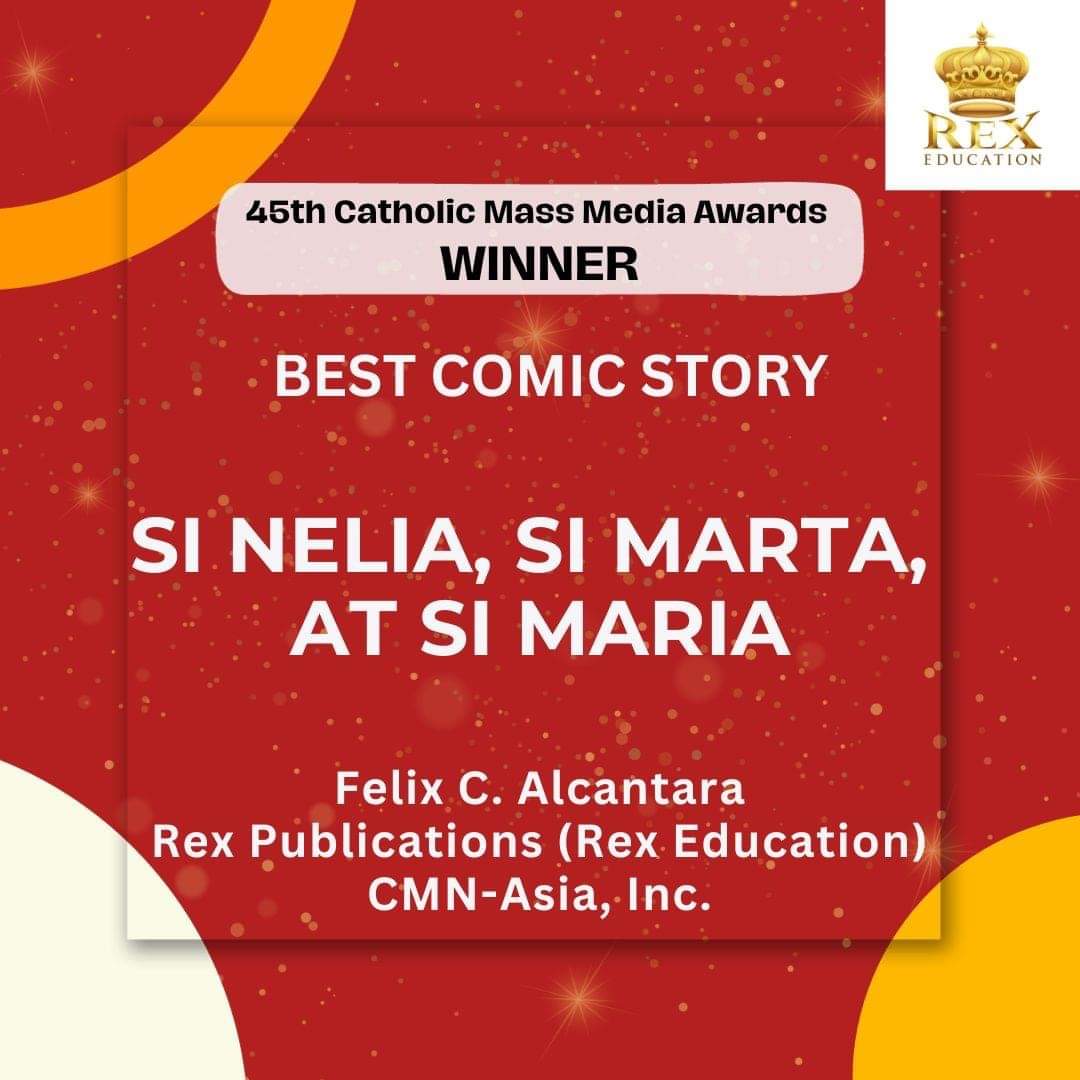 Rex Education was among the 15 individuals and institutions recognized at this year's iteration of the prestigious event. The 21st Manuel L. Quezon Gawad Parangal took place on October 25 at the PETA Theater Center.
The selection panel of Quezon City department heads, previous award winners, and respected professionals from various sectors conferred the award to REX for its prominent dedication to educating the masses through literature. The local government also cited REX's pioneering work in the educational publishing industry, particularly through Rex Book Store, Inc. (RBSI).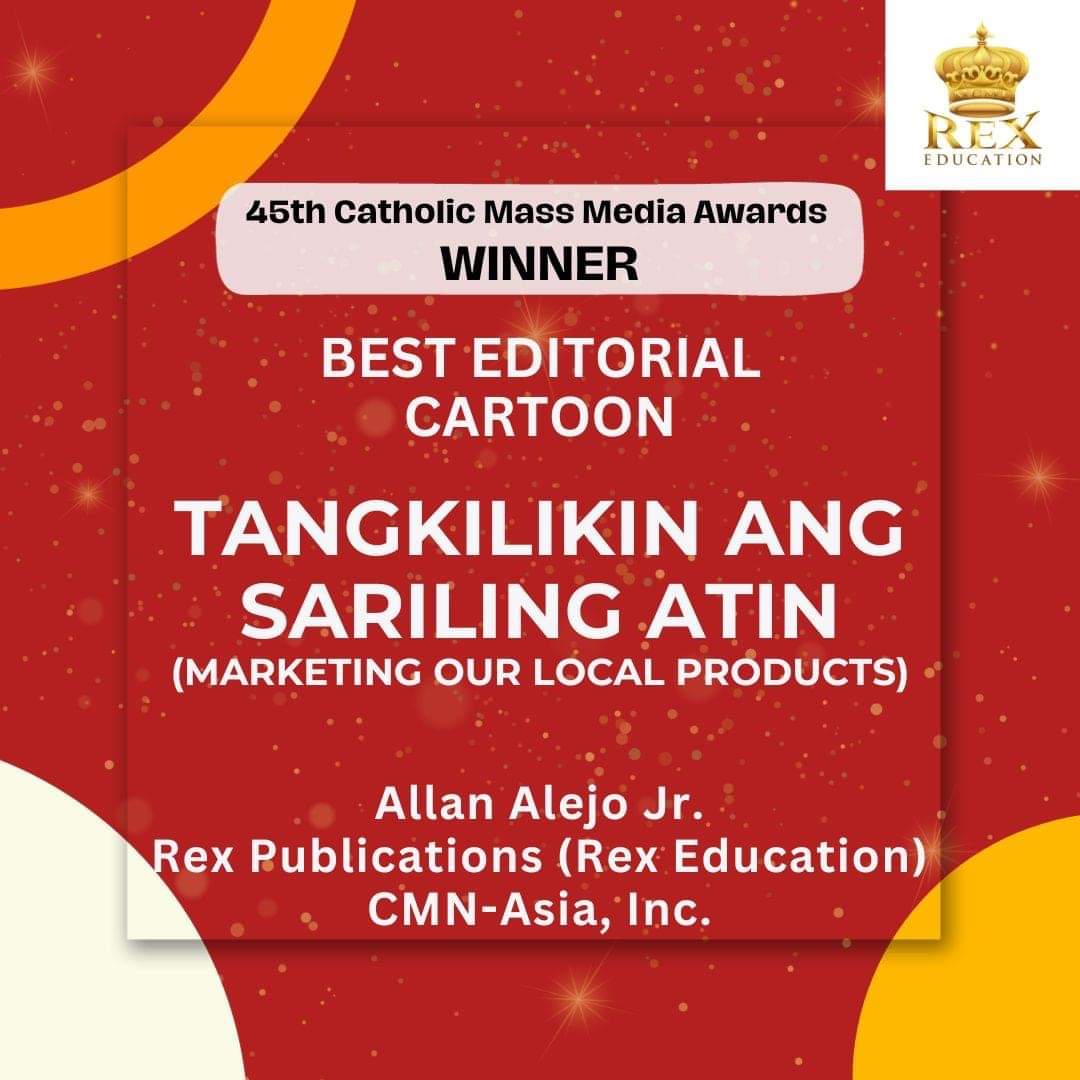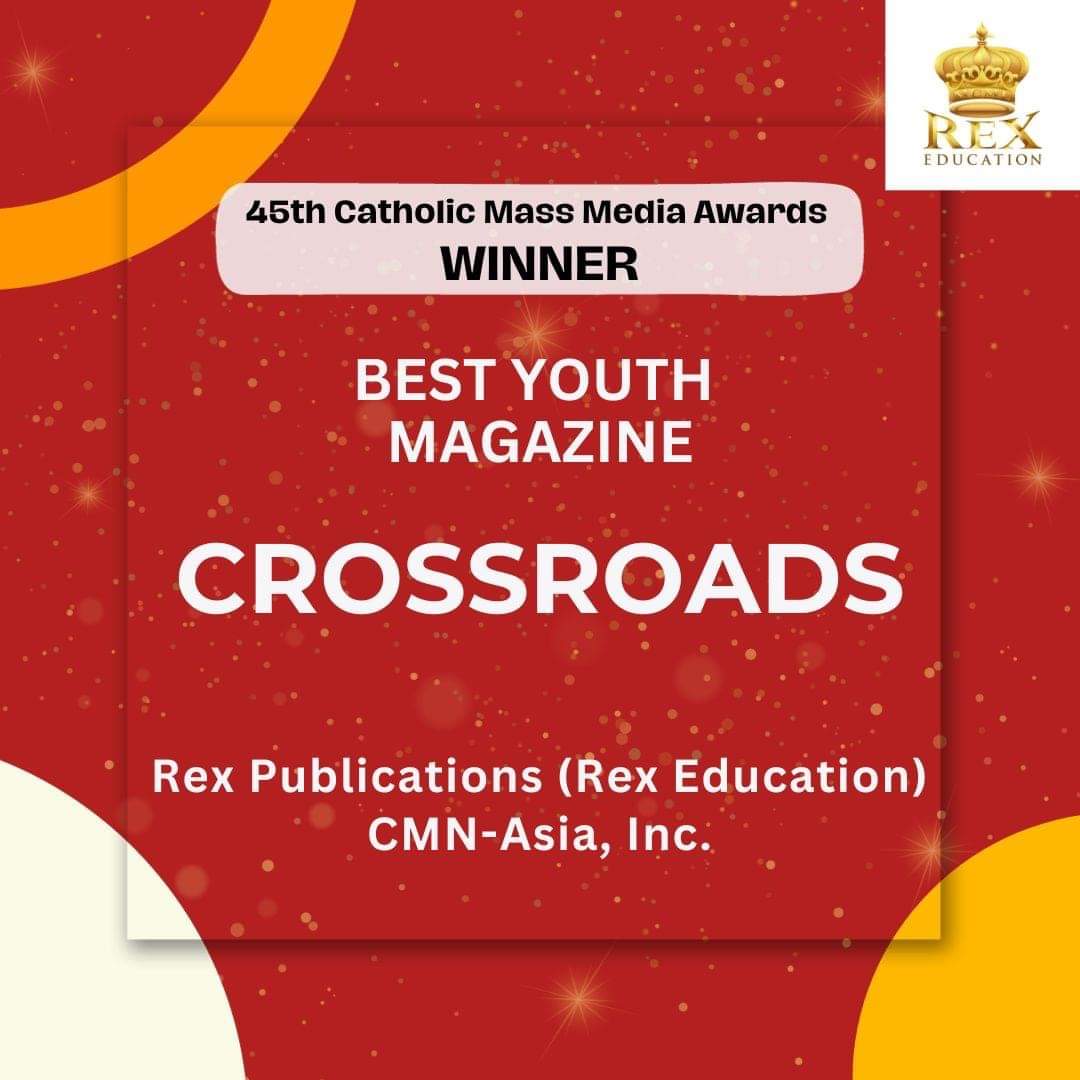 RBSI's contributions to education publishing include learning materials encompassing early childhood education, basic education, high school, tertiary, law, and post-collegiate materials. RBSI takes pride in its extensive network of 24 branches located across Luzon, Visayas, and Mindanao.
This only further affirms REX's mission of nurturing every child for lifelong learning. To be the choice learning companion of Filipino learners and to be recognized by the communities REX serves, are a joy and honor.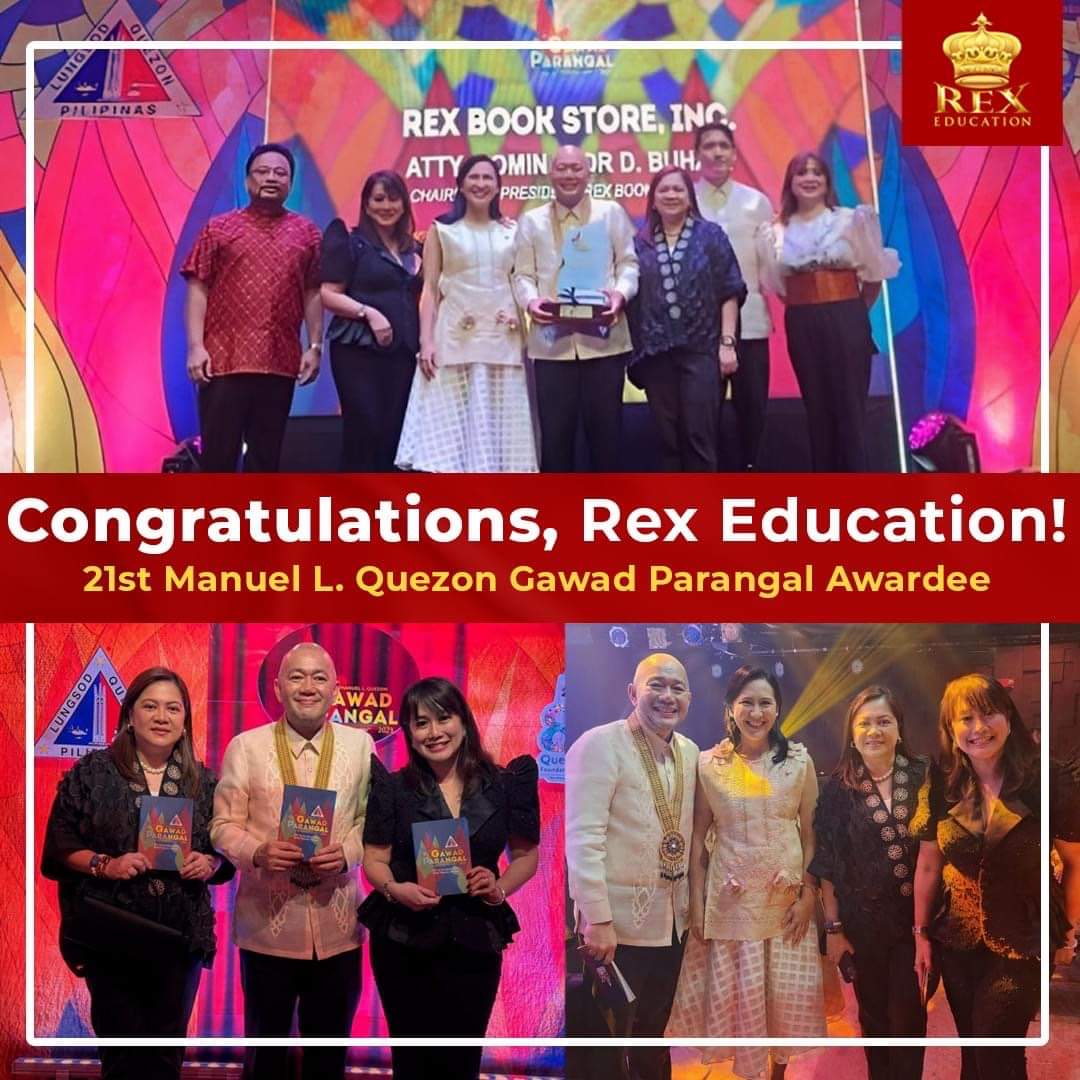 Four of REX's published works were also recently recognized at the 45th CMMA. The CMMA is an annual ceremony that pays tribute to individuals and organizations that produce values-filled content through print, broadcast, and social media. The CMMA pre-announced winners virtually on October 27.
REX and Catechetical Media Network (CMN-Asia, Inc.) bagged the Best Children's Magazine with the publication "Backpack." Meanwhile, REX and CMN-Asia's "Crossroads" won in the Best Youth Magazine category.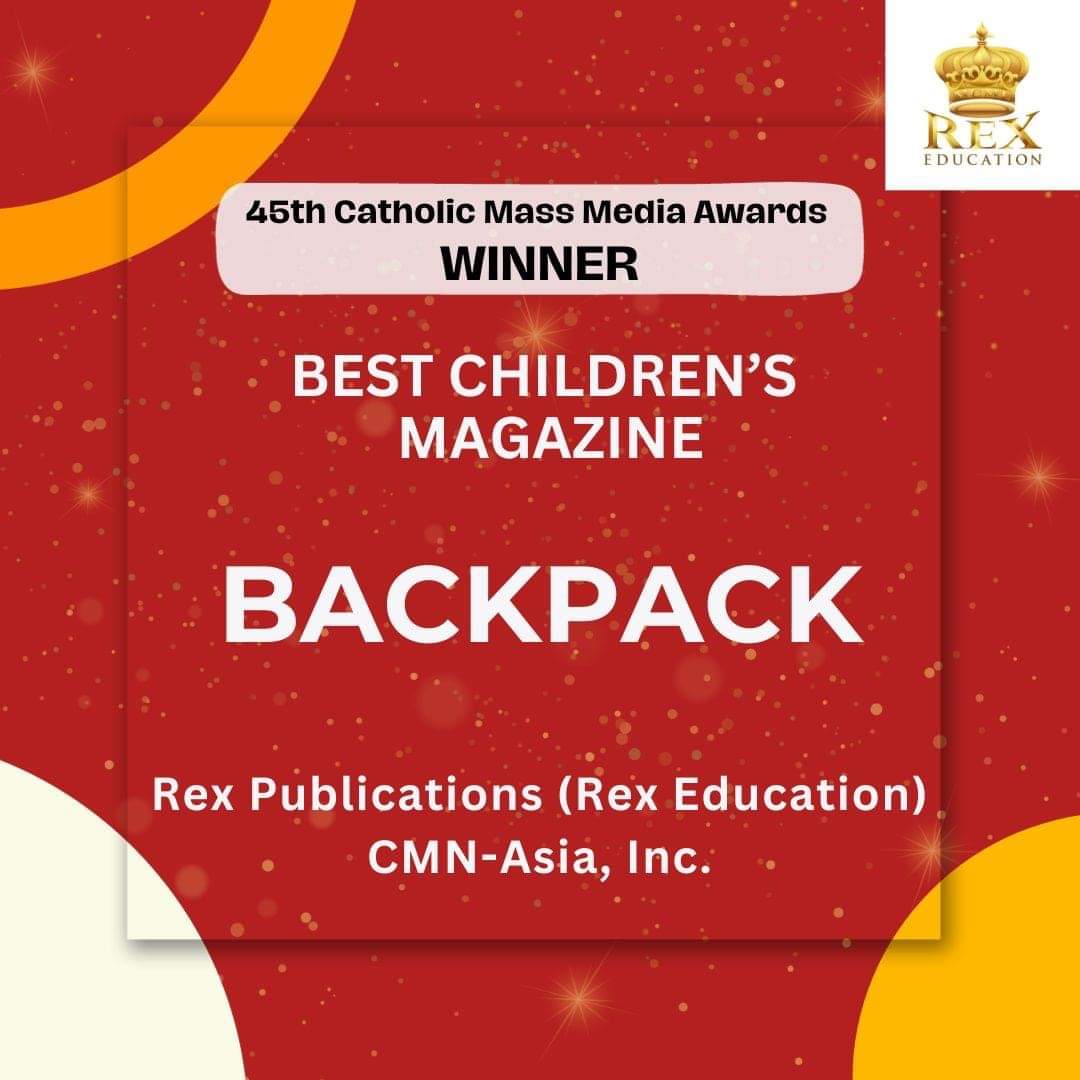 "Tangkilikin ang Sariling Atin (Marketing Our Local Products)" by Allan Alejo Jr., published by REX and CMN-Asia, was recognized as Best Editorial Cartoon. "Si Nelia, Si Marta, at Si Maria" by Felix C. Alcantara, published by REX and CMN-Asia, was acknowledged as Best Comic Story.
These citations further fuel REX's drive and dedication to producing quality learning materials that can inspire spirituality and values among Filipino children. REX always endeavors to contribute to the development of the whole learner— one who is healthy, safe, engaged, supported, challenged, and values-oriented.
In light of these accolades, REX remains inspired to constantly improve and strive for excellence— para sa bata, para sa mamamayan, para sa bayan.