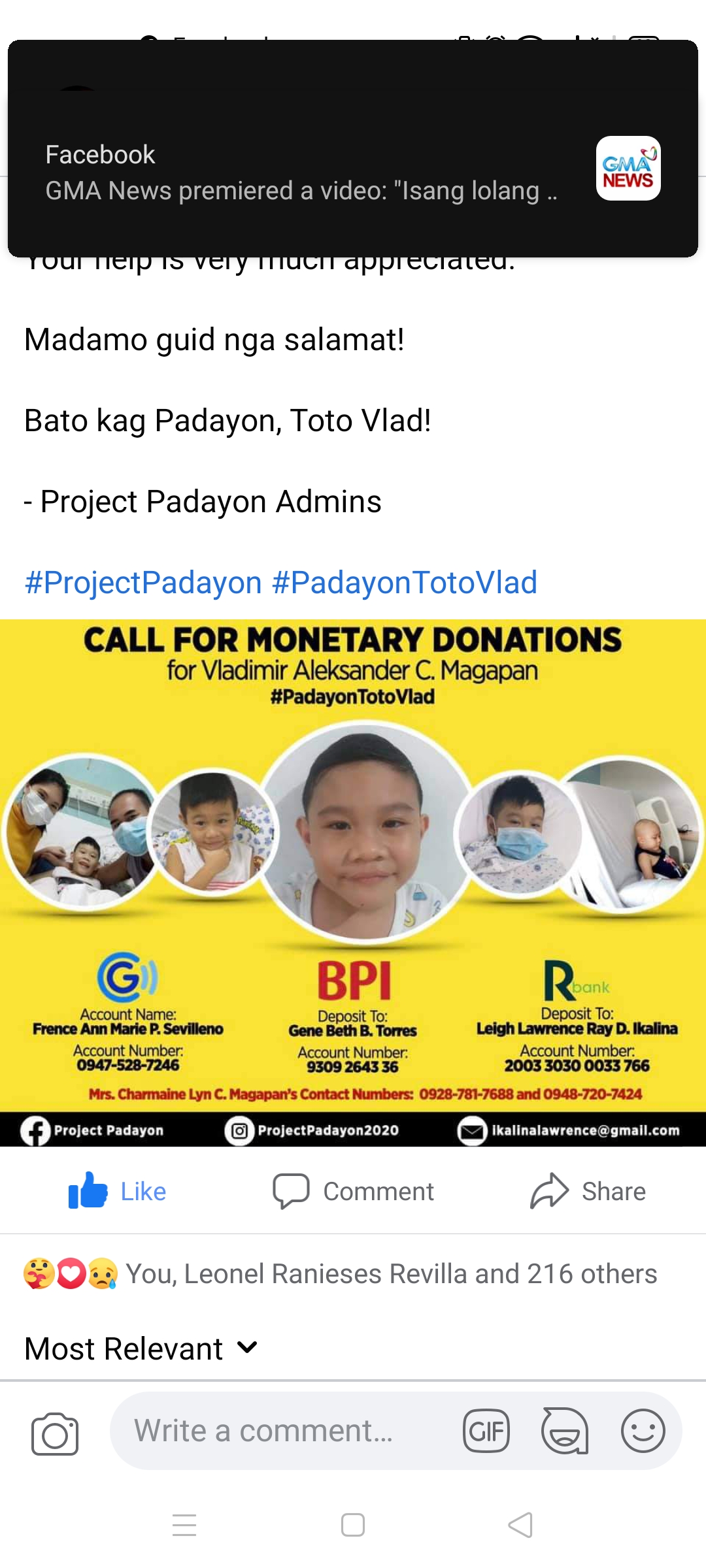 No child should die or be deny in a complete facility hospital because his parents is poor and can't afford his/her medicines
A 50-100peso donation from a good samaritan if goes in a volume is already a big help. God Bless Vlad!
#projectpadayon #savechildren #padayontotovlad
See Vlad Story below about his Bone marrow and Leukemia sickness and Contact his parents.
https://m.facebook.com/story.php?story_fbid=189362596321086&id=111789277411752
This is very painful to remember our Olympic Athletes natin 2mos na walang sahod! Kakainis diba?
Please PM Irish Magno on facebook or instagram. If you will send help she is in Thailand training right now #atleta #labanpinas #olympicdream #teamphilippines🇵🇭 #pilipinas
@sabaytones @spinph #dds #yellow @mannypacquiao @indaysaraduterte @lenirobredo @iampinglacson #duterte #vprobredo #pinglacson #pambansangkamao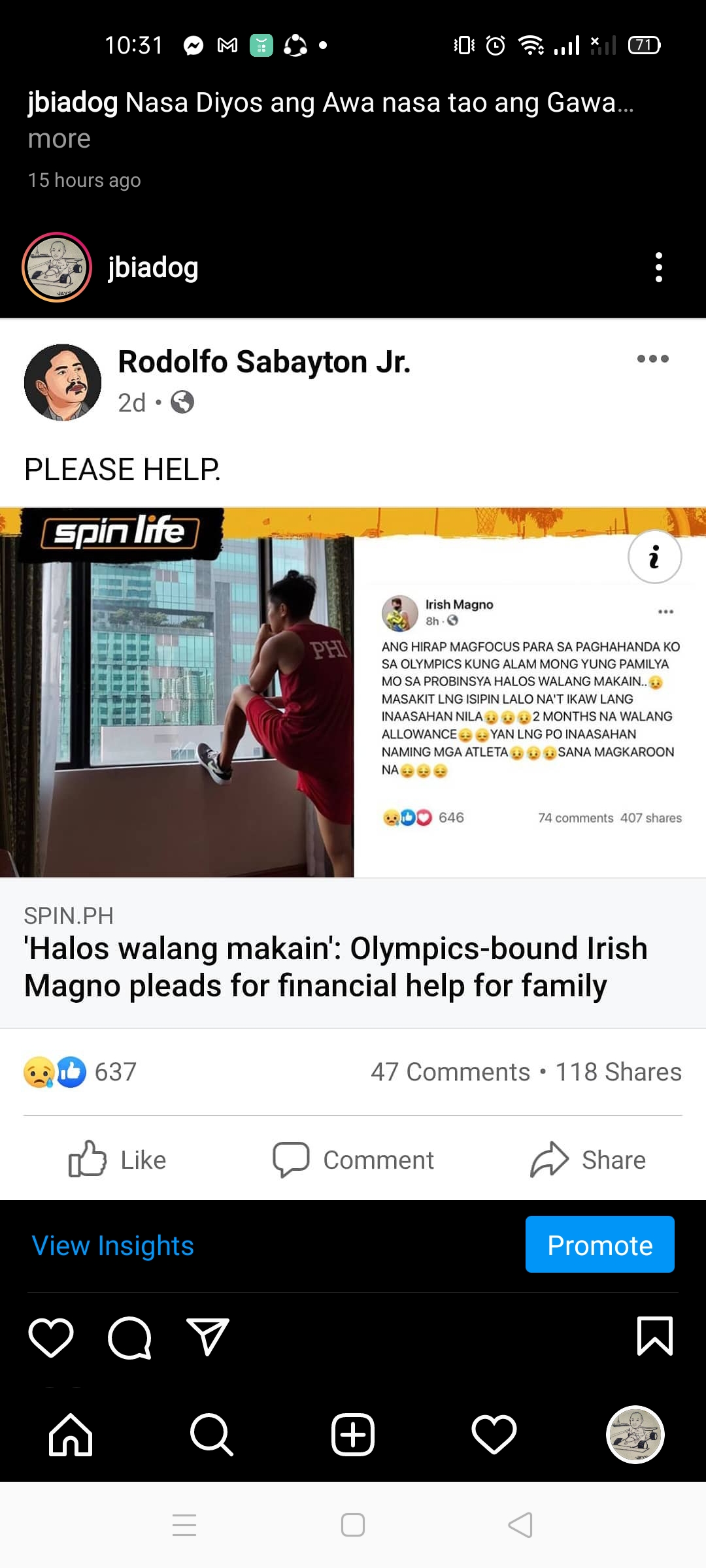 I used to yell and shout at my Brother Marlo Biadog for the past 5years. His name in facebook and ig is Mar Biadz if you have time you may talk to him.
Because he used to have a baby (pre marital sex) and failed in College several times because of Gaming and Barkada.
To minister him instead of choosing barkada, choose pastors and working people to hang out with. To be worthy as a father and good family provider.
Tunay na lalaki nga diba nagsisikap at nagtatrabaho araw araw. But God love is so faithfull we need more brothers that will influence him to turn into Jesus Christ.