- Advertisement -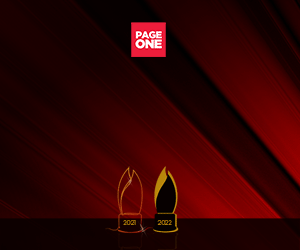 This bully General who ordered the Attack to the Embassy sleeping giant. Deserves the consequences of his action – never bluff the guy that is stronger than you.

Posted by Jayson R. Biadog on Friday, January 3, 2020
When I posted earlier today in facebook about the breaking news of the Top Iranian General that was Killed in US Airstrike. I got a lot of comments and links insights different news among friends.  We may fear about the potential world war 3, As other country like the superpower Russia and China was involved in Military exercise after the killing indecent.
Reminds me of also This bully General who ordered the Attack to the US Embassy in Baghdad that killed US contractor and several civilians. As they wake up the sleeping giant. Deserves the consequences of his action – never bluff the guy that is stronger than you.
Some said he was a hero even next to Julius Cesar. As the Greatest commander according to a Philippine a Foreign affairs official Teddy Locsin. Some may agree and disagree with him. But the tension during this tough times for everybody's security is for real.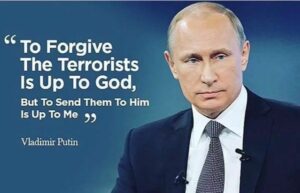 But I also got a comment from a friend that US is trying to make business to both parties by supplying weapons. Frederick said – "The US needs business and they are just doing what they are good at nothing personal they just need profit".
That people are busy killing each other and Japan just woke up the sleeping giant when they bomb Pearl Harbor Base in Hawaii. Also Coleen said – "Lakas maka bully ng US. Feeling nila they are the mightiest from everyone else."
And Allied or Axis countries got nothing to support about it. Because Its just American people was involved. And stay away from conflict as possible, This now reminds me of Lord of War and Pearl Harbor movie. Arms-dealer makes a lot of money because people are busy killing each other.
On @realDonaldTrump official twitter account said "General Qassem Soleimani has killed or badly wounded thousands of Americans over an extended period of time, and was plotting to kill many more…but got caught! He was directly and indirectly responsible for the death of millions of people, including the recent large number.
RT @Liz_Wheeler statement More Soleimani killed 603 American service members. Soleimani maimed thousands more with IEDs. Soleimani approved the attack on the U.S. Embassy. He was plotting to kill more Americans. Yes he deserves to be dead. If you're lamenting his death, you hate Trump more than a terrorist.
Twitter also states the defense of lots of fake news spreading all over social media and reputable TV media group. And also gives a critic about arms, oil and natural resources greed as a major business.
Strong President and Commanders would always order something. Like Russian President Vladimir Putin said when a potential Terror messed up with the Russians. "To forgive the terrorists is up to God, but to send them to him is up to me."
General Qassem Soleimani has killed or badly wounded thousands of Americans over an extended period of time, and was plotting to kill many more…but got caught! He was directly and indirectly responsible for the death of millions of people, including the recent large number….

— Donald J. Trump (@realDonaldTrump) January 3, 2020
Soleimani killed 603 American servicemembers.

Soleimani maimed thousands more with IEDs.

Soleimani approved the attack on the U.S. Embassy.

He was plotting to kill more Americans.

Yes he deserves to be dead. If you're lamenting his death, you hate Trump more than a terrorist.

— Liz Wheeler (@Liz_Wheeler) January 3, 2020
China, Russia, Iran to Hold Joint Naval Drills Starting Friday