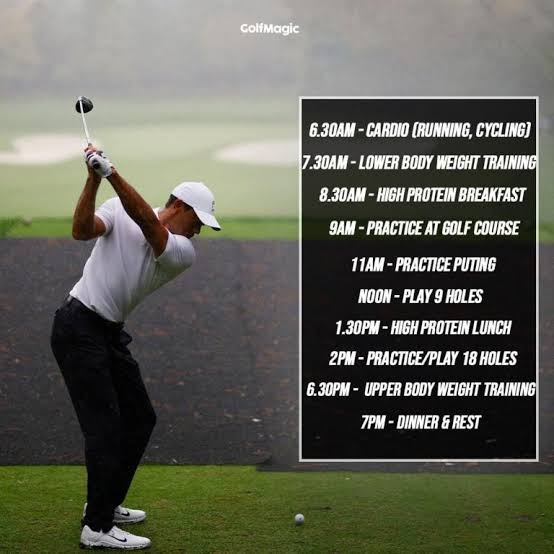 I was browsing the Golf magic social media and I saw the training schedules of Kobe Bryant and Tiger Woods of almost more than 4x a day. See the daily hourly routine above from early morning till night.
On a constant basis, No wonder why they would top on their field of sport by decades its like a super hard training routine of more than 10hrs a day. We only see the great cool throphy and millions of cash. But we never really see the pain and dicipline behind it.
Seems like a very serious sport business, as a pro they took it too seriously. I was only making 1-2 hr driving range 1x a week but my hips and muscles hurt. How much more if you do it 10+ hrs a day religiously?
Golf and Basketball can be so addicting but it is very rewarding for those people who took it seriously. I didn't intend to post this kinda blog, Its just happen that I don't see any Philippine flag in the PGA Tour and NBA top50.
Hope this blog helps in a small way to motivate our young blood to push further. And take training so seriously like Tiger and Kobe. See the trainings dosage of recommendation I made.
1-3 hours a day for amateur and fanatics, 4-6 hours for pro or National Champions and 7-14 hours for World Champions. Regardless if its Baskeball, Golf, Boxing, Racing, UFC, Football or Any Sport Discipline.